PHOTOPHYSICAL RESEARCH AND TEACHING, LED LIGHT COLOR RESEARCH, SPECTRAL MEASUREMENT TEACHING AIDS
Did you, like me, ever thought of "how did light come from?" When you start learning about how to produce light, you may find that light is not only contains electrons, energies, photons, and many mathematic computation. Producing light also involving colors, color temperature, illumination and spectrum … and so on, this looks like simple but actually complex knowledge, as a teacher or either a student, you must try UPRtek well-designed hand-held spectrometer , Its design concept focuses on lightweight and easy to carry and easy to use interface. Therefore, UPRtek handheld spectrometer is being used at Universities and Colleges as an indispensible teaching tool, for understanding Light, Color and Physics.
UPRtek Spectrometer solved time-consuming calculations jobs
Understanding light physics is about complex mathematical functions and computations. In the past, teachers and students spent a lot of time in mathematics computation and verification because computer is not yet invented. Nowadays, electronic computing is well developed, not only addition, subtraction, multiplication or division computation, but also the Maxwell's equations that related to light waves are equations for electromagnetic waves. UPRtek's handheld spectrometers can present you with the measurements you need in less than 5 seconds. UPRtek handheld spectrometer allows teachers to train and test students by comparing student computations with spectrometer results. Thesis projects also take advantage of UPRtek uSpectrum software and software developer's kit (SDK) for research.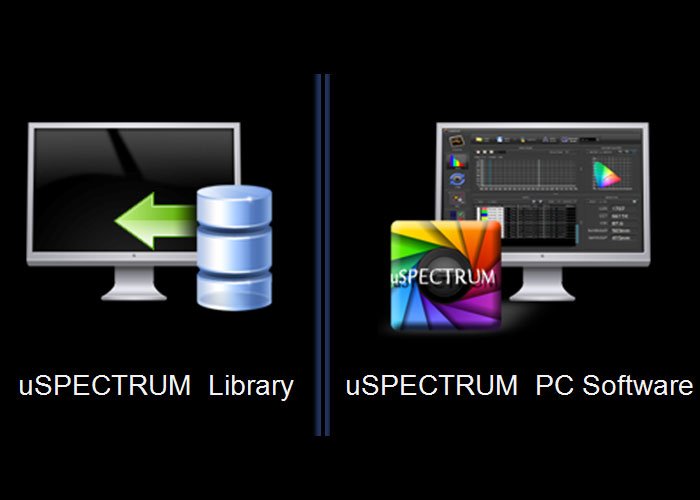 UPRtek Handheld Spectrometer Measurement
:UPRtek handheld spectrometer's ability to capture, record and compare data is one of the great advantages for researchers gathering information for thesis projects.

uSpectrum PC SW LOG mode Measurement
:It automatically captures and logs light measurement at certain intervals. The data can be saved to the PC / laptop and recalled later.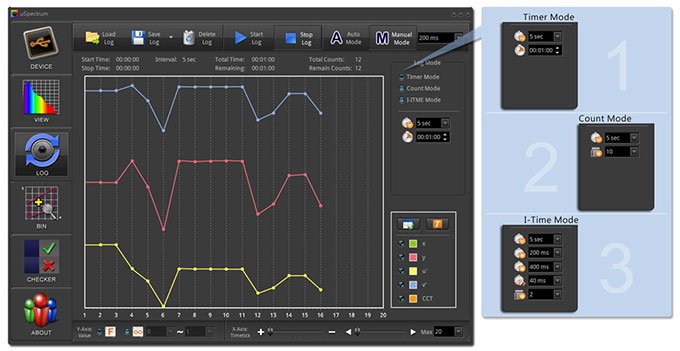 uSpectrum Wing SD Card Wireless Measurement
:Wireless facilities and software developer kits make the UPRtek handheld spectrometer a versatile option for assorted testing environments.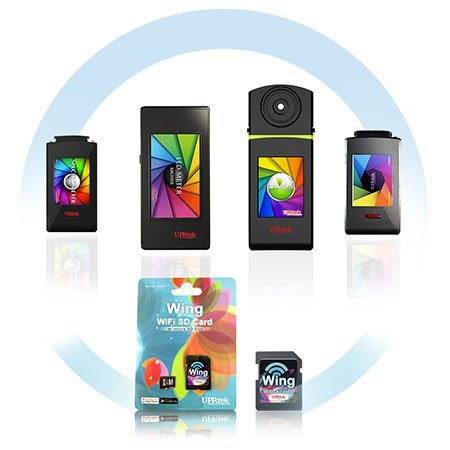 You can use your Cell Phone or Tablet PC to control your UPRtek spectrometrs using the "Wing SD card" with a built-in WiFi device via wireless connection.It allows you to control the UPRtek spectrometer from a distance, using familiar tablet and cell phone touch screen manipulation.