UPRtek is cordially inviting you to visit the international industry exposition focusing on display and touch screen manufacturing china-FPD China in Shanghai.
During this event, UPRtek will display the MK550T Handheld Spectroradiometer and MD100N Desktop Spectroradiometer which is based on the excellent measuring performance to fulfill the user online measurement requirement with adequate speed and high precision. It is recommended to apply to mobile phone panel production line.UPRtek depends on our knowledgeable grating sensing and utilizes optimized measuring capabilities in display to provide the best color brightness measuring solution.
We sincerely invite you to come and learn more about our products. Also, we welcome feedbacks from you.You feedback will be much appreciated.
■Exhibition: 2018 FPD China
Date: 14-16 Mar, 2018
Venue: Shanghai New International Expo Centre
Booth Number: No.1162
Exhibition website: http://www.fpdchina.org/en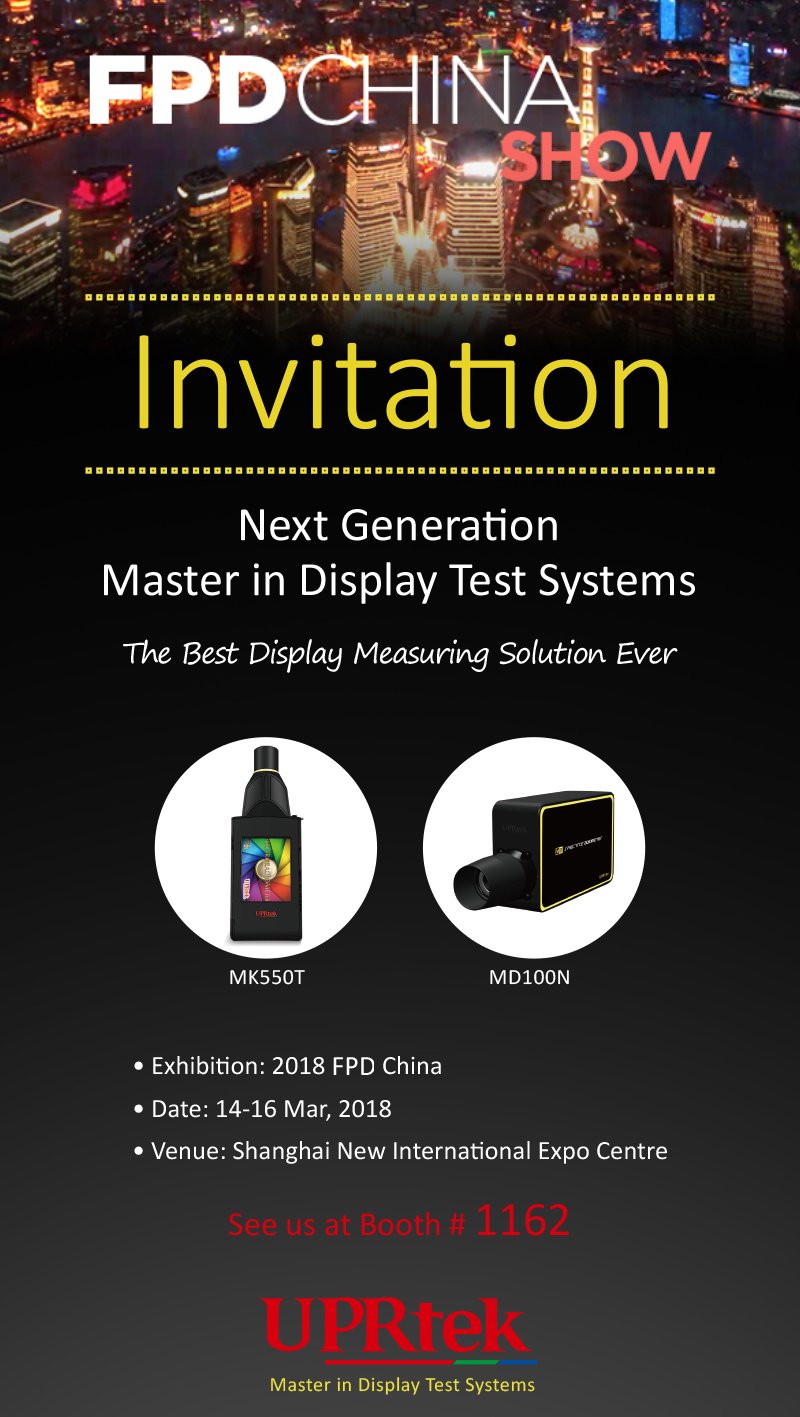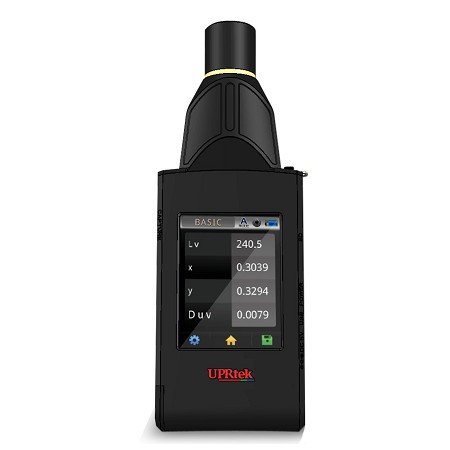 MK550T
MK550T Handheld Spectroradiometer combines the advanced Optical spectral know-how and electronic signal processing technology to make the whole measuring system becomes faster and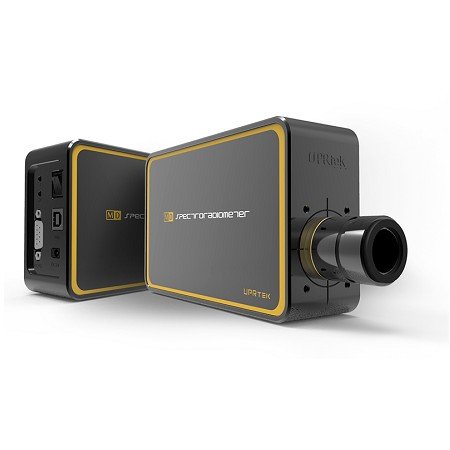 MD100N
The Desktop-MD100N color and brightness inspection is considered as the Master in Display Test Systems and is an expert in capturing the high performance of contrast and color in display. It utilizes
Due to the rise mobile devices, the performance of various displays such as LCD, LED, OLED and HDR ... has become an important indicator of product evaluation in the industry. In order to meet the high demand for color detection, UPRtek officially launched Handheld Luminance Meter - MK550T handheld luminance meter and MD100N luminance meter in 2018.
read more