LIGHTFAIR INTERNATIONAL 2019

UPRtek's US agent,Gamma Scientific specializes in the development and innovation of optical solutions, providing more sophisticated, simple test equipment and practical applications for the optoelectronic industries, research institutions and others. This time, Gamma Scientific will take part in the "LFI ( Lightfair International) 2019 and demonstrate the MK350 series handheld spectrometers and the specialized meter in LED Spatial Lighting research, MK350S Premium, getting the recognization and affirmation from the Sapphire Award in Feb, 2019. We sincerely invite you to join us and we look forward to meeting you soon.
■About GAMMA SCIENTIFIC:
With over 40 years of expertise in developing LED testing instruments, GAMMA SCIENTIFIC is trusted by the world's leading organizations to provide accurate results with precision spectroradiometers, integrating spheres and goniometers.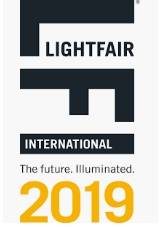 ■ Exhibition Information
Date:May,21-23, 2019
Venue: Pennsylvania Convention Center, Philadelphia, PA USA
Booth Number: General Lighting Hall F, Booth No.5018
Exhibition Website:www.lightfair.com/browse/#/exhibitors/25551
Exhibitor Website: www.gamma-sci.com/products/uprtek-handheld-spectrometers
UPRtek, the pioneer handheld spectrometers supplier for lighting industrial, has won the LEDs Magazine Sapphire Award in the category of Tools and Tests in SSL Design rely on the MK350S Premium Spectrometer. The award was presented at the Mandalay Bay Hotel and Convention Center in Las Vegas, NV on 28th-Feb., 2019.
read more
MK350S Premium Spectrometer is a multifunctional handheld Lighting Meter. It is the best tool for Lighting Designers to quantify and research the light sources as well as be selected as the proper lighting fixtures to their customers.
read more