UK, Broadcast Video EXPO (BVE) & The Photography Show (TPS)

UPRtek and Color Confidence, the reseller division of XP Distribution, will participate in the broadcast Video and Lighting Show this year. We will be presenting the CV600 Spectral Color Meter and introduce the product features such as LED Flicker Free , Exposure Measurement, TLCI (Television Lighting Consistency Index) Evaluation, Light Source Color Rendition-IES TM30-15, Filter measurement and others. Please don't miss this chance to learn more about the latest knowledge. Please come and join us.
About XP Distribution:
XP Distribution is a transnational Agent. The main products are focuse on selling graphic and digital imaging products, serving Europe, Middle East and Africa with a strong and ever-expanding network of reseller partners. This year, XP distributor and UPRtek make a deal of CV600 Spectral Color Meter exclusive distribution Agreement and actively promote the UPRtek brand.
Exhibition Information: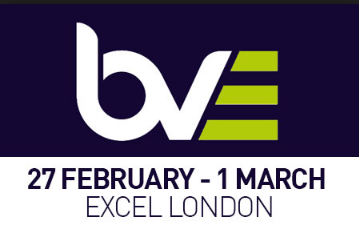 ■Broadcast Video Expo 2018
Date: Feb 27 – Mar 1, 2018
Venue: ExCeL London
Booth Number: M26
Exhibition Website: https://www.bvexpo.com/
Exhibitor Website: http://www.xpdistribution.com/


■The Photography Show 2018
Date: Mar 17-20, 2018
Venue: The NEC, Birmingham
Booth Number: C81
Exhibition Website: https://www.photographyshow.com/welcome
Exhibitor Website: http://www.xpdistribution.com/
CV600
CV600 - All purpose Professional Cinematic and Photographic Light meter. It is not only a Light meter, but also a Color meter, Cine meter and Exposure meter a quicker, more efficient measurements for
As a leading brand of handheld spectrometer, UPRtek is not only a manufacturer but also supplier. So we not only focus on product development, sophisticated measurement technology, but also hope to provide consumers with the best product experience. Everything we do is hoping to help users simplify the use of complex situations.
read more