UPRtek at Science Photonics Fair 2018-IR Fair

UPRtek will cooperate with its Japanese partner-Kyokko to promote the MK350S Premium Spectrometer- the Visual Merchandising Specialists. We will display the high-end devices and share the latest know-how on optical technology in this event. We sincerely invite you to come and join us.
■About Kyokko Trading:
With ISO/IEC17025 certified Optical Test and Calibration Laboratory, Kyokko trading is well known and trustworthy leading company at the industry.As a professional solution providers, Kyokko Trading provides industry-standard luminance meters, spectral radiometers, various optical measuring instruments, physics and chemistry equipment, sales of communication equipment, and optical measurement services.


■ Exhibition Information
Date:2018. Nov.13-15
Venue: Science Museum (Kitanomaru Garden Tokyo)
Booth Number: F-14
Exhibition Website:https://www.optronics.co.jp/fair/en/ir
Exhibitor Website: http://www.kyokko.com/maker/uprtek.html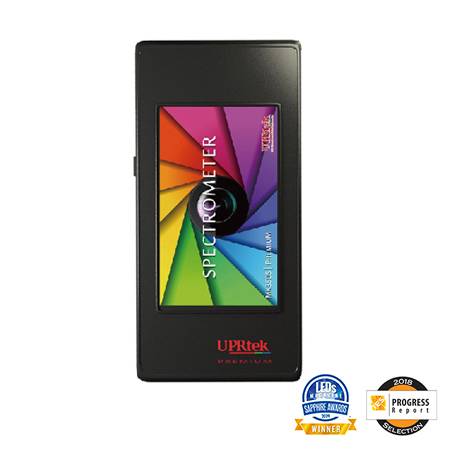 MK350S Premium
MK350S Premium is a Handheld Spectrometer with Muli-Functions in itself. It's not only a Spectrometer, but also can be a Quantum PAR Meter, Blue light Detector and Oscilloscope. The
UPRtek's latest Mobile Spectrum APP-uSpectrumX has been officially launched on the App Store and Google Play. The new interface and rich measurement function enable users to connect to handheld spectrometers via Wi-Fi, remotely operate handheld spectrometers, and perform light source calibration, measurement, preservation, analysis, and so on.
read more