UPRTEK AT THE 30TH INTERNATIONAL CONFERENCE ON ARABIDOPSIS RESEARCH (ICAR 2019)
UPRtek's partner in China, Quelighting Optoelectronics Co., Ltd & Plant Growth Chamber Manufacturer Ningbo Jiangnan Instrument Factory will attend the 30th International Conference on Arabidopsis Research (ICAR ) which is being held on June 16-21 at Huazhong Agricultural University in Wuhan City, Hubei Province, China. ICAR is a yearly conference rotating between North America, Asia-Pacific and Europe and is recognized as the world's biggest academic event in the field of botany. During the exhibition, we have successfully exhibited the latest horticulture meter in 2019 which is called PG200N Spectral PAR Meter, discuss new knowledge with researchers of plant biologists, share the practical experience on how to monitor LED plant growth effectively. UPRtek PG200N's main goal is to become the best helper for technology farm as well as achieve the high value of crop output with high efficiency and high quality.
The first 2 in 1 agricultural spectrometer with waterproof light quantum and motion sensors in the market, PG200N SPECTRAL PAR METER
ICAR 2019 ACTIVITY
(1) The 30th International Conference on Arabidopsis Research (ICAR 2019), the auditorium at Huazhong Agricultural University
(2) UPRtek Sales Manager demonstrates the PG200N features to visitors
(3) UPRtek, distributors and retailers in China
ABOUT QUELIGHTING OPTOELECTRONICS CO., LTD.
Quelighting focuses on the fast growing solid state lighting market within the LED industry. They believe in the importance of light quality, thus, they put emphasis on offering homogeneous lighting solution via tight binning that meets customer's demand. In addition, they offer the professional and excellent services to customers.
EXHIBITION INFORMATION
Organizer: International Arabidopsis Committee
Implementer: Huazhong Agricultural University
Co-organizer: Institute of Genetics And Developmental Biology Chinese Academy of Sciences, Genetics Society of Hubei Province, Wuhan University, National Key Laboratory of Crop Genetic Improvement, State Key Laboratory of Hybrid Rice
Date: June 16-21, 2019
Venue: Eurasia Convention International Hotel
News: CN: www.hzau.edu.cn/info/1062/8351.htm / EN: icar2019.arabidopsisresearch.org/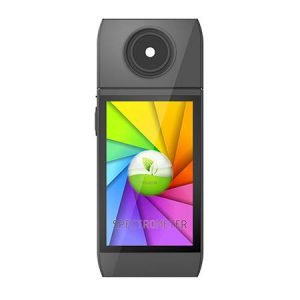 PG200N
PG200N is a Handheld Spectra PAR Meter that conforms with the requirements of JIS AA and DIN B illuminance class.The main purpose of creating PG200 is to push the limits ofthe traditional quantum
SPECTROMETER INSPECTION AND ANALYSIS SOFTWARE | HANDHELD SPECTROMETER SUPPLIER - UPRTEK
UPRtek, since 2010, is one of the prime handheld spectrometer manufacturers and their products are infused with a formula of practicality, mobility, green technology and intelligence. Our handheld spectrometer is lightweight and intuitively designed, users can operate the spectrometer without computers; measurement data can be displayed and viewed immediately on the spectrometer.
Handheld spectrometer's factory certification includes ISO9001 quality management system, and applying ISO14001 environmental management system and IECQ QC 080000 HSPM hazardous materials process management system. IES Progress Report and Red Dot award winning design, conforms to ISO14001, JIS, DIN and meets IECQ standards, UPRtek's handheld spectrometer total solutions are applicable to various industries such as spectrometer software, wireless card, LED meter, LED light tester and wireless card.
UPRtek has been offering customers high quality spectrometer | LED light tester that are infused with a formula of practicality, mobility, green technology and intelligence. Both with advanced technology and 10 years of experience, UPRtek ensures each customer's demands are met. 
View our quality products Handheld Light Meters, Flicker Meter, Color Meter, Compact Spectrometer, Advanced Spectrometer, Spectral PAR Meter, Wireless Control Card, Mobile Spectrum APP, PC Software and feel free to Contact Us.