UPRtek & HI-LANDKOREA Annual Event 2018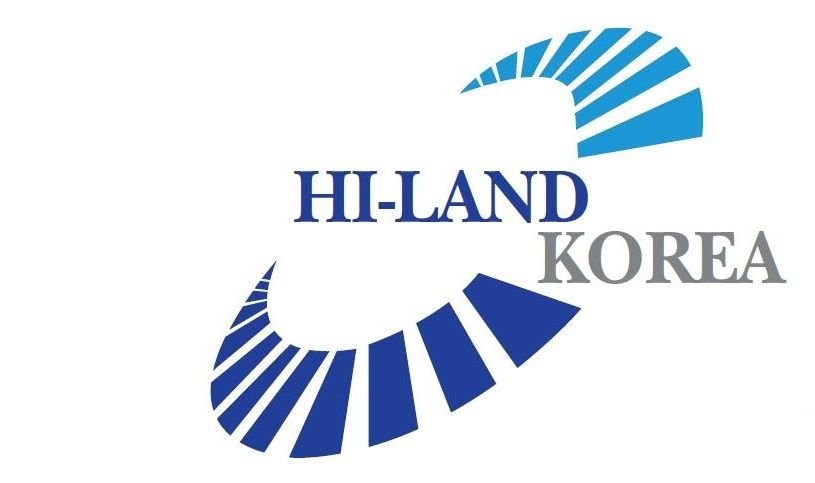 "UPRtek and HI-LANDKOREA CO., LTD., an agency in Korea will participate in the International exhibitions and promote the handheld MK350 Series Spectrometers & Display Measurement solutions in Korean optical markets. We expect to bring the latest and most effective LED testing & Display measuring solutions to our customers with various application fields through the exposure of these fairs.", said Mark Lin, sales manager of UPRtek Korea Division.
■Plant Growth Lighting Detection Meter-PG100N Spectral PAR Meter
PG100N is the first handheld spectral type PAR (Photosynthetically
Active Radiation) Meter. The sensor head conforms with the JIS AA Class and DIN Class Illumination requirements to ensure users'accurate and steady measuring processes. In addition, based on multi-measuring functions (Standalone, PC Connections/ App Wireless Measurements), excellent measuring performance and intuitive user UI , PG100N has won the 2017 IES Progress Report and 2018 Red-dot Industrial Design Award.
■Light Source Solution Expert- MK350S Advanced Spectrometer
MK350S Advanced is the Ultimate Model of MK350 Series Spectrometers. Users can customize their lighting measurement up to 40 units (CCT, LUX, CRI, CIE1976, CIE1931, PPFD & PFD, CQS, Duv, LambdaP, S/P ratio, TLCI, GAI and others). Meanwhile, based on users'needs to choose the best measuring parameters. For example, Quality Checker Mode, LED BIN Rating Application Mode and Comparison Mode are utilized for RD/QC divisions to analyze the LED DNA or LUX.G Image distribution and TM30-15 Evaluating Color Rendition to assist Spectral lighting designers to identify the current lighting condition and improve the lighting quality. The above functions will effectively improve work efficiency and create personal work value.
■ LED Health lighting Dectection-MK350N Premium Spectrometer
Flicker exists in all lights and most of the time you can not see it obviously. If human stay under the bad lighting environment for a long time, it might lead to potential risks, such as epilepsy attacks, migraines, fatigue and others. For detecting the lighting dangerous factors effectively, MK350N Premium conforms with IEEE1789-2015 regulation and is embedded with the Flicker measuring function. The sampling rate is up to 100K Hz which captures the flicker parameters (Percent Flicker, Flicker Index and SVM), lighting Frequency and Lightwave. It is suitable for LED professionals on strict requirements of lighting application quality.
■Display Measurement and Testing Solution-MK550T Spectroradiometer
Handheld MK550T Spectroradiometer depends on its outstanding optical spectral technology to improve the whole measuring performance faster and more accurate than the traditional luminance meters. In addition, the sensor of MK550T provides the wide-range options to meet users'needs which is suitable for the display measurements of LCD, LED BLU, OLED, MiniLED, microLED and is applied in the smart phone, TV, Microdisplay, AR/VR ( Augmented Reality/ Virtual Reality) and even recommended wearable devices.
About HI-LANDKOREA CO., LTD:
HI-LAND KOREA is a branch of HI-LAND Japan and is dedicated in promoting the optical instrument market. They are the exclusive distributor of UPRtek and Lisun Group in Korea. They are very proud of their maintenance system and response speed for customer's needs.
In the future, HI-LAND KOREA promises to do their best for their customers with the newest technology and better services on changing and developing display industry.
■Exhibition Information

■2018 Annual Spring Conference of the Korean Society for Horticultural Science
Date: 24-25 May, 2018
Venue: Daejeon Convention Center, Daejeon, Korea
Booth Number: No.1
Exhibition Website: www.horticulture.or.kr/plugins/sites/kshs/main.html
Exhibitor Website: www.hi-landkorea.com/product/b_uprtek.html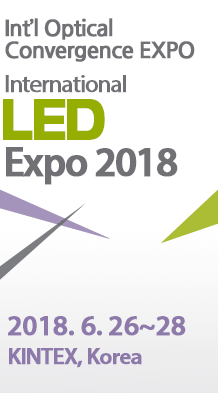 ■ International LED & OLED EXpo 2018
Date: 26-28 Jun, 2018
Venue: Hall 3 & Hall 4 KINTEX Ilsan, Ilsan, Korea
Booth Number: H-28
Exhibition Website: www.ledexpo.com/main/main.php
Exhibitor Website: www.hi-landkorea.com/product/b_uprtek.html
UPRtek's PG100N Handheld Spectral PAR meter has won the 2018 Red Dot Award by virtue of its unique product features. PG100N Handheld Spectral PAR meter is focused on achieving the demands of agricultural field.
read more