SPECIALIZED METER WAS SHOWN AT KOREAN SOCIETY FOR HORTICULTURAL SCIENCE (KSHS)
UPRtek partner-HI-LANDKOREA CO., LTD was invited to participate in the most popular, and active Spring Seminar called Korean Society for Horticultural Science (KSHS). At the same time, the latest 2 in 1 agricultural spectrometer with waterproof light quantum and motion sensors-PG200N was introduced in the conference hall successfully. Based on its spectral measuring technology, it can measure the accurate spectrum, PPFD/PFD (Photosynthetic Photon Flux Density) and others. It can be utilized in LED plant factory and research institution for further study.
Korean Society for Horticultural Science (KSHS) Activities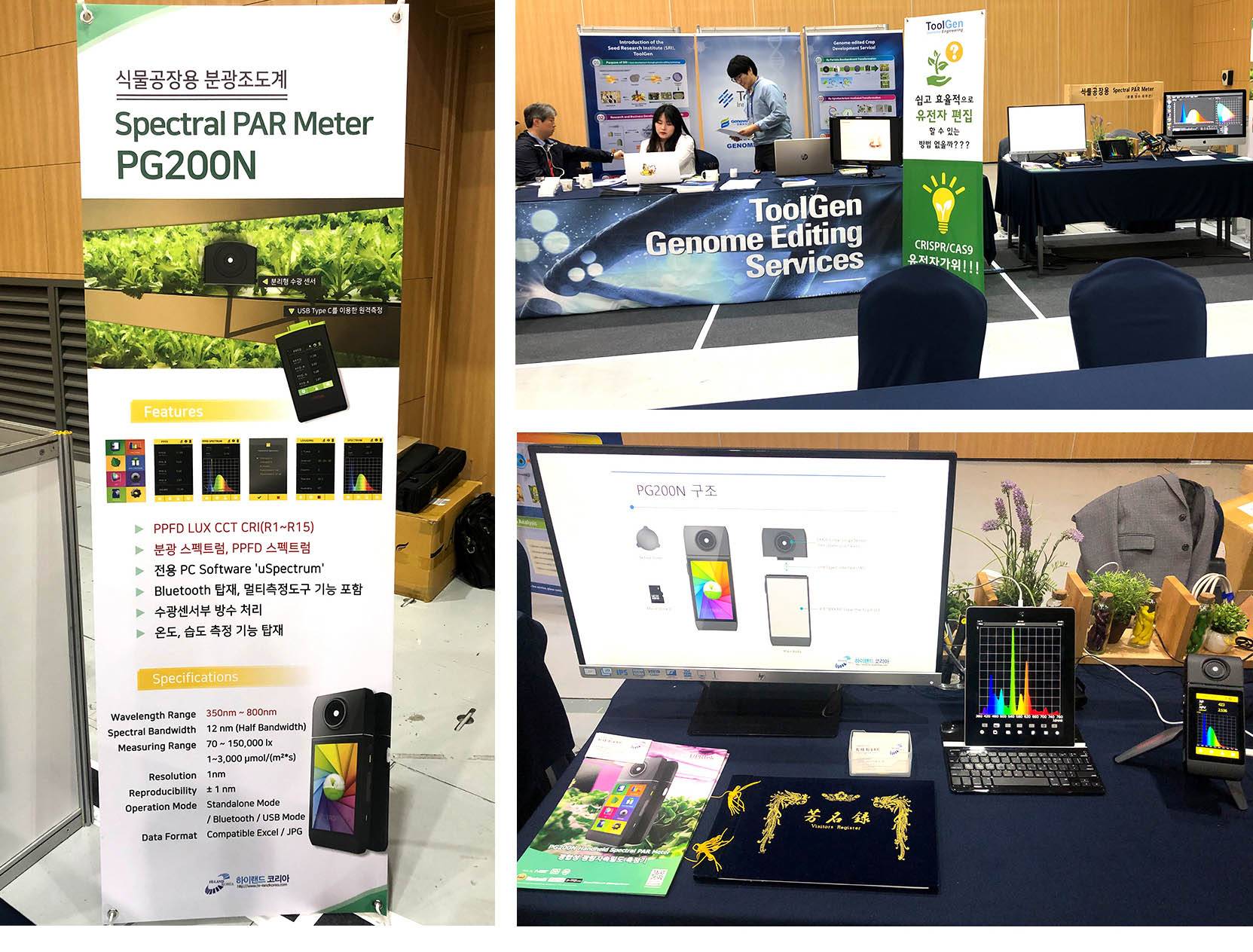 PG200N SPECTRAL PAR METER FEATURES
Even beginners can operate the device easily based on its 4.3" touchable screen & intuitive UI.
Multi-measuring options: Standalone, wireless Bluetooth remote connection and uSpectrum PC software support.
The visible measurement wavelength expands from 350~800nm (UVA-FR).
Sensor head complies with water proof level IP66 and prevents the device from getting damaged due to the humidity.
Through the G Sensor (gravity sensor/motion sensor), users can understand the shift situation of the center point of measuring position right away and choose the proper position immediately.
PG200N is embedded with Plant Growth reference spectrum (cholorophyll a, cholorophyll b, β-carotene and photosensitin) for users compare and compensate the necessary wavelength which is needed by plant.
UPRtek PG200N Spectral PAR Meter
ABOUT HI-LANDKOREA CO., LTD
HI-LAND KOREA is a branch of HI-LAND Japan and is dedicated in promoting the optical instrument market. They are the exclusive distributor of UPRtek and Lisun Group in Korea. They are very proud of their maintenance system and response speed for customer's needs.In the future, HI-LAND KOREA promises to do their best for their customers with the newest technology and better services on changing and developing display industry.
EXHIBITION NEWS
‧하이랜드코리아, 동영상휘도계 이어 식물공장용 분광조도계 출시, http://www.etnews.com/20190523000175
‧하이랜드코리아, 동영상휘도계 이어 식물공장용 분광조도계 출시, http://news.mt.co.kr/mtview.php?no=2019052111555515860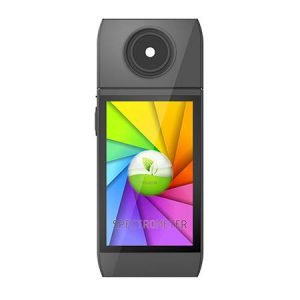 PG200N
PG200N is a Handheld Spectra PAR Meter that conforms with the requirements of JIS AA and DIN B illuminance class.The main purpose of creating PG200 is to push the limits ofthe traditional quantum
SPECTROMETER INSPECTION AND ANALYSIS SOFTWARE | HANDHELD SPECTROMETER SUPPLIER - UPRTEK
UPRtek, since 2010, is one of the prime handheld spectrometer manufacturers and their products are infused with a formula of practicality, mobility, green technology and intelligence. Our handheld spectrometer is lightweight and intuitively designed, users can operate the spectrometer without computers; measurement data can be displayed and viewed immediately on the spectrometer.
Handheld spectrometer's factory certification includes ISO9001 quality management system, and applying ISO14001 environmental management system and IECQ QC 080000 HSPM hazardous materials process management system. IES Progress Report and Red Dot award winning design, conforms to ISO14001, JIS, DIN and meets IECQ standards, UPRtek's handheld spectrometer total solutions are applicable to various industries such as spectrometer software, wireless card, LED meter, LED light tester and wireless card.
UPRtek has been offering customers high quality spectrometer | LED light tester that are infused with a formula of practicality, mobility, green technology and intelligence. Both with advanced technology and 10 years of experience, UPRtek ensures each customer's demands are met. 
View our quality products Handheld Light Meters, Flicker Meter, Color Meter, Compact Spectrometer, Advanced Spectrometer, Spectral PAR Meter, Wireless Control Card, Mobile Spectrum APP, PC Software and feel free to Contact Us.