USA,SID Display Week 2018

UPRtek USA Agent - GAMMA SCIENTIFIC will take part in the 「SID Display Week 2018」 and present the latest model-LCD / OLED / microLED Measurement & Testing solution. We sincerely invite you to join us and look forward to meeting you soon.
Due to the development of Science & technology, highly competitive of the optoelectronics industry continuously improves. The high contrast color and color rendering of the panel will affect consumer preferences and eventually their purchasing intention. GAMMA SCIENTIFIC is well-known for professional optical technology and color verification capability to provide the best color brightness inspection solutions for LCD, OLED and MicroLED display industry. As a result, Handheld Spectroradiometer & Display measuring solutions was born. It provides different options of receptor sizes to users to utilize in various measuring applications. In addition, LCD, OLED and MicroLED display measuring devices offer high performance analysis software and Universal Windows Platform SDK for free, which greatly fulfills the needs of users for specific applications and customized system solutions.
Awards:
GAMMA SCIENTIFIC is famous for solid optical design experiences and product development for many years to offer the best testing devices/facilities with the fastest and competitive advantages for users. This year, they are honored to be recognized by the judges of 2018 LaseFocusWorld. The SpectralLED® RS-7 and GS-1290-NED Near-Eye Display Measurement System promoted by GAMMA SCIENTIFIC have won the Silver and Gold Award individually for Innovation Awards. For this exhibition, GAMMA SCIENTIFIC will also be invited to share this honor with you and welcome your visit.
Location: New Product Section & iZon (Innovation Zone)
About GAMMA SCIENTIFIC:
With over 40 years of expertise in developing LED testing instruments, GAMMA SCIENTIFIC is trusted by the world's leading organizations to provide accurate results with precision spectroradiometers, integrating spheres and goniometers.
Exhibition Information:

■SID Display Week 2018
Date:22-24 May, 2018
Venue:Los Angeles Convention Center, USA
Booth No:No.405
Exhibition Website:www.displayweek.org/
Exhibitor Website:www.gamma-sci.com/gs-1160-display-measurement-system/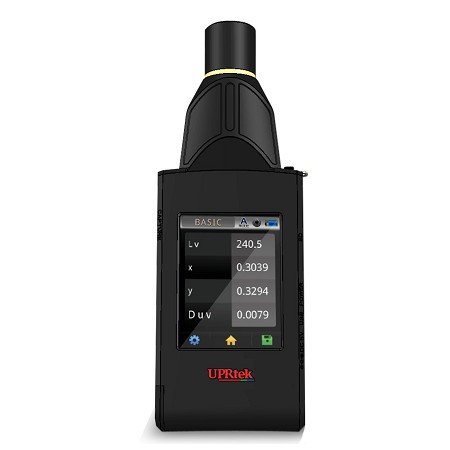 MK550T
MK550T Handheld Spectroradiometer combines the advanced Optical spectral know-how and electronic signal processing technology to make the whole measuring system becomes faster and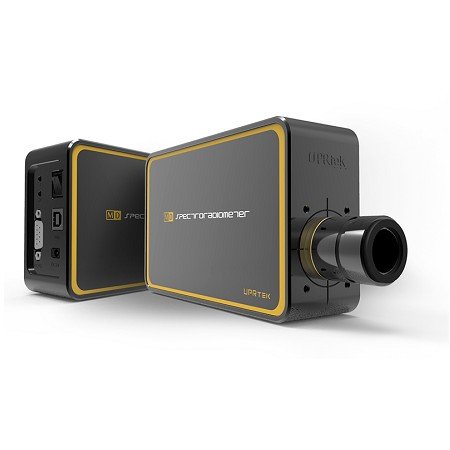 MD100N
The Desktop-MD100N color and brightness inspection is considered as the Master in Display Test Systems and is an expert in capturing the high performance of contrast and color in display. It utilizes
Due to the rise mobile devices, the performance of various displays such as LCD, LED, OLED and HDR ... has become an important indicator of product evaluation in the industry. In order to meet the high demand for color detection, UPRtek officially launched Handheld Luminance Meter - MK550T handheld luminance meter and MD100N luminance meter in 2018.
read more