UPRTEK MK350S PREMIUM SPECTROMETER IS SHORTLISTED FOR THE 2019 SAPPHIRE AWARDS FINALIST!
We are proud to announce that UPRtek MK350S Premium Spectrometer was chosen as one of the top three finalists in the Tools and Tests in SSL Design Category for the LEDs Magazine Sapphire Awards. The winner will be announced at the Sapphire Awards Gala dinner, held during Strategies in Light and The LED Show on 28th, Feb., 2019 from 7:30PM – 11:00PM.

Recommended for Space / Lighting Designer
MK350S Premium is one of the few spectrometers with image illumination distribution. In addition to the basic metering function, the MK350S Premium has the latest LUX Image Distribution Mode, Blue Light Hazard Mode and Flicker Risk Mode. It is especially recommended for lighting designers who need to combine virtual design with actual inspection work.
LUX Image Distribution Mode
The spatial designers and professionals can use the visual language to explain the light shape, form and lines of objects which are abstract and illustrate the feeling of lighting level and uniformity. Visualizing the real-time lux distribution by using UPRtek spectrometer can improve the working quality and efficiency for lighting designers and also project owners' satisfaction.
Blue light Hazard) Mode
MK350S Premium handheld Spectrometer is a muti-functional Lux meter. Based on the blue light measurement requirement, we adopted IEC 62778 and utilized IEC 62471 for the assessment of BLH light sources and luminaires. It can assist users to prevent the BLH.
Flicker Mode
The sampling rate of MK350S Premium is up to 100k Hz/sec. This doesn't only produce the parameters of Percent Flicker, Flicker Index and SVM, but also measures the light wave and intensity of light source accurately. Moreover, it is based on IEEE PAR 1789-2015 flicker safety regulation and built in point analysis figure which is called Flicker Risk Mode. This service will provide users more intuitive and simpler evaluation of the risk value of the "light source target".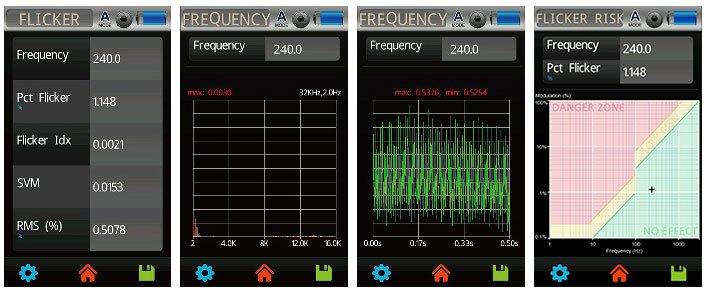 This is another milestone for our company and we promise that we will continue in our commitment in giving you the best handheld measurement products.
More details of MK350 Handheld Spectrometer Series, please go up to the official Website : https://www.uprtek.com/category/Handheld-Spectrometer/CAT-Handheld-Spectrometer.html
Any questions about our service & products, please visit the FAQ on our website, or you can leave your message and contact information, we will feedback you as soon as possible.
UPRtek Marketing Department
Press Contacts:Phoebe Sung
Tel:037-580885# 8212
Mail:mkt@uprtek.com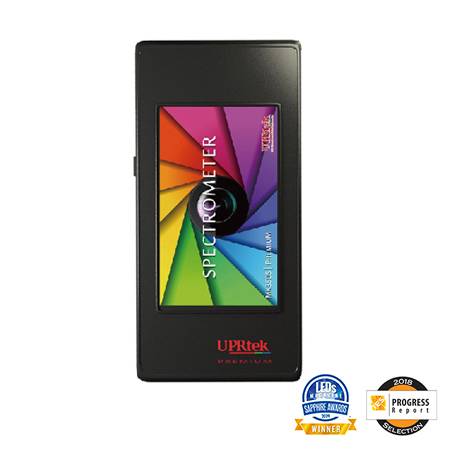 MK350S Premium
MK350S Premium is a Handheld Spectrometer with Muli-Functions in itself. It's not only a Spectrometer, but also can be a Quantum PAR Meter, Blue light Detector and Oscilloscope. The