2+1 = 3 Years Warranty Service! Go!
We are really thankful for purchasing UPRtek product; therefore, we hope you could enjoy using it. To provide our after-sales service in a better than ever practice, we declare that our 3-year warranty program has launched now, especially for the clients purchasing our product from 1st Jan, 2018. UPRtek handheld luminance spectrometers are all applicable to this new warranty program.
Target Group: The clients purchasing the product from 1st, Jan, 2018 could have 3-year warranty.
Warranty Period: The 3-year period of warranty shall start from the date of delivery to the customer. Please keep the warranty certificate attached to the product as a purchase proof which shall be signed or stamped by retailer or agent.
UPRtek attentive services also include
Within 3 years from the date of delivery/ purchase, customer can get one time free calibration service (which costs USD420 for each calibration after 3 years).
Replacement service for DOA (Dead On Arrival).
24/7 customer service center.
Online repair application & repair status update.
Annual training programs and seminars offering the newest international technology trends.
If you have further questions or requirements, you are welcome to contact UPRtek global agents and retailers at any time.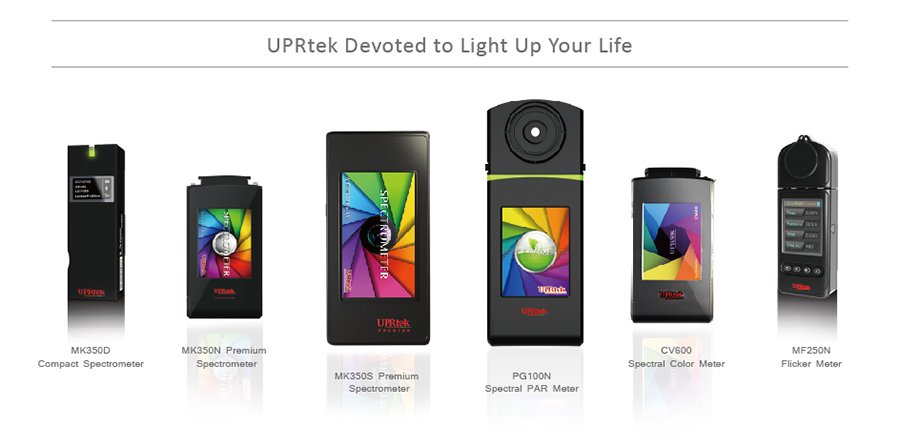 More details of MK350 Handheld Spectrometer Series, please go up to the official Website : https://www.uprtek.com/category/Handheld-Spectrometer/CAT-Handheld-Spectrometer.html
Any questions about our service & products, please visit the FAQ on our website, or you can leave your message and contact information, we will feedback you as soon as possible.
UPRtek Marketing Department
Press Contacts:Phoebe Sung
Tel:037-580885# 8212
Mail:mkt@uprtek.com