Member Exclusive – Cinema Lighting Application Handbook is On Line
United Power Research is not only a handheld spectrometer manufacturer but also a handheld spectrometer supplier. UPRtek is taking an in-depth research into optical and focusing on professional handheld spectrometer designs which are applying in commercial lighting, lighting design, plant and film and television industry ... and so on. Wish to bring a convenience and practical solution to UPRtek handheld spectrometer users.
After the 1st handheld spectrometer MK350N was released on 2011, the spectrum diagram, LUX and CRI measurements are helping cinematographer whom are used to shoot with incandescent lights have better knowledge of the characters of LED. Since 2016, CV600 released on market - All purpose Professional Cinematic and Photographic Light meter. It is not only a Light meter, but also a Color meter, Cine meter and Exposure meter. A quicker, more efficient measurement solution for cinematographer, videographer, video makers, and film producers to capture every life moment!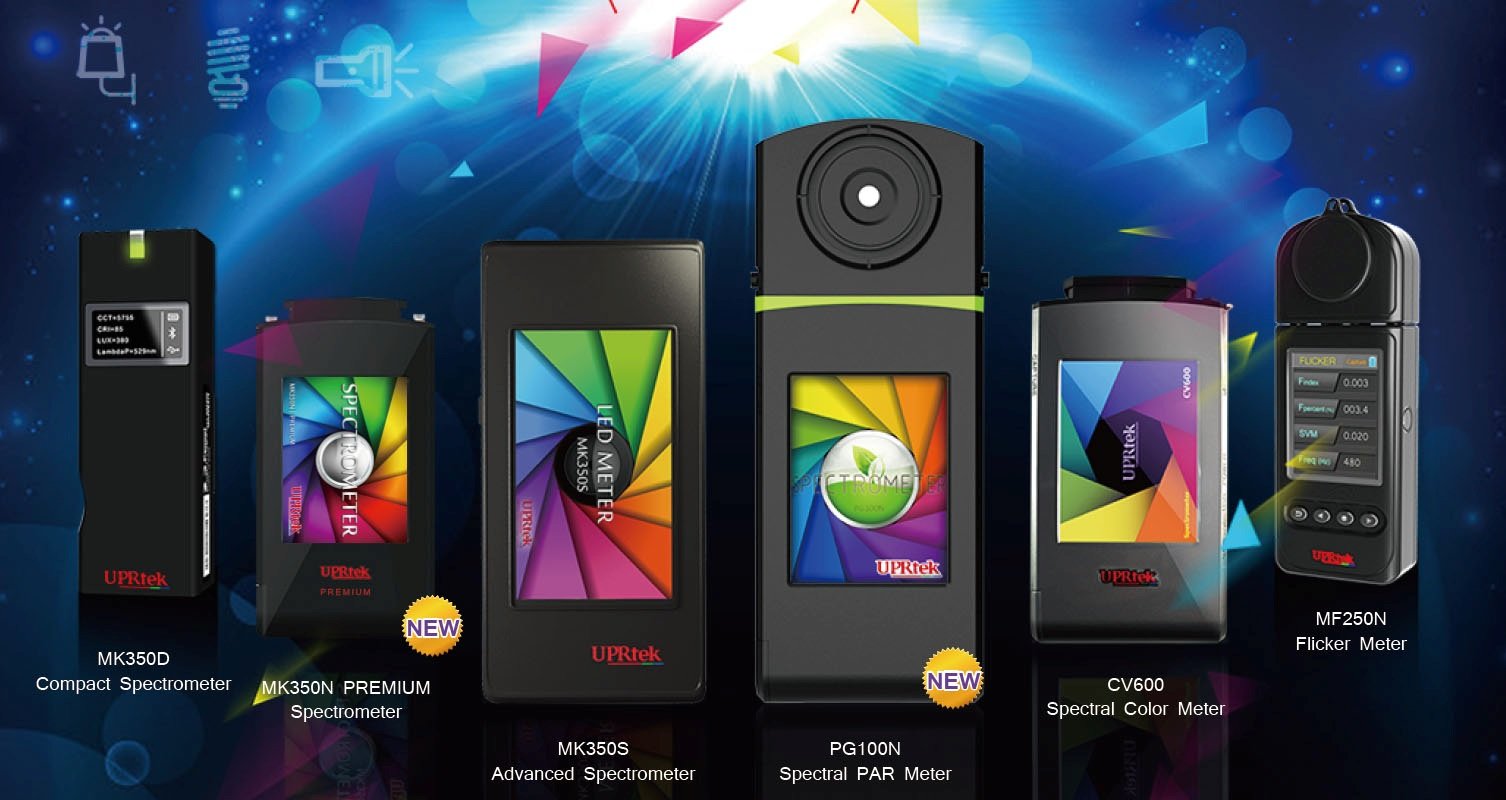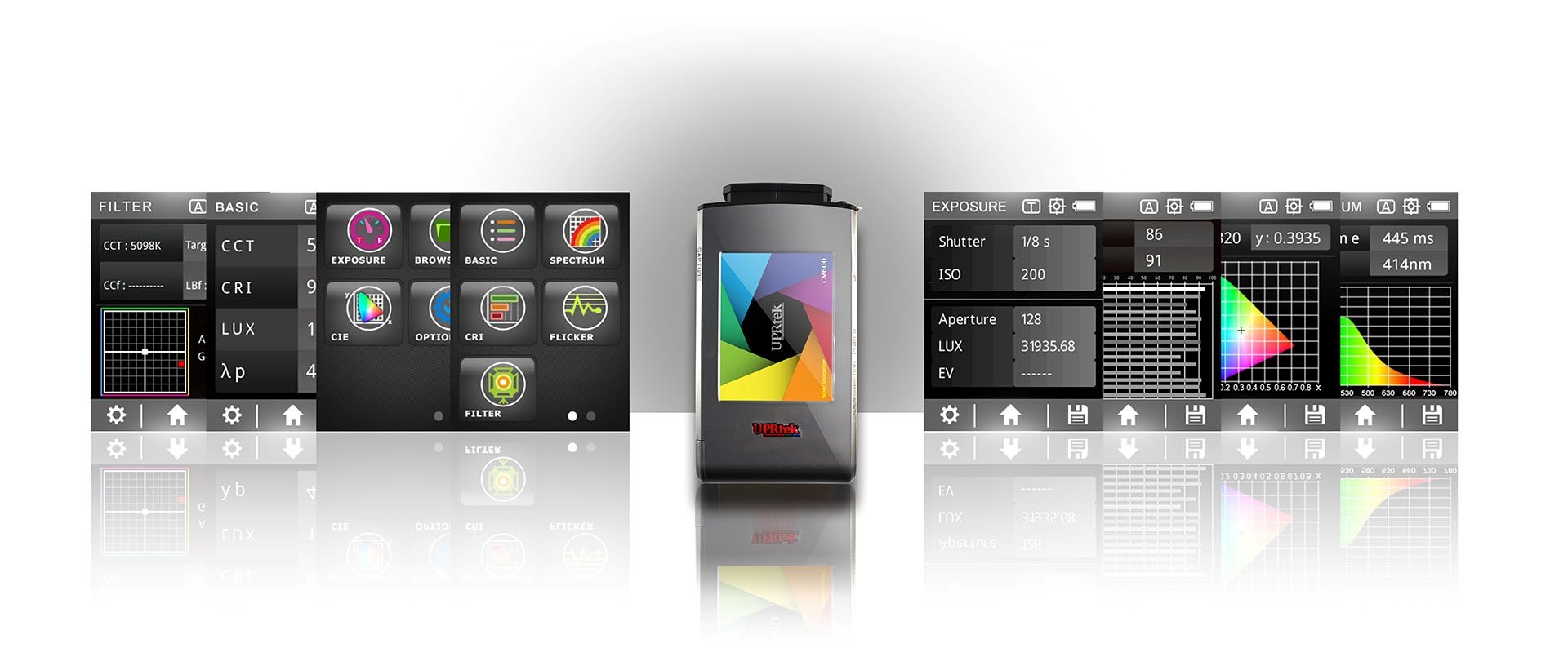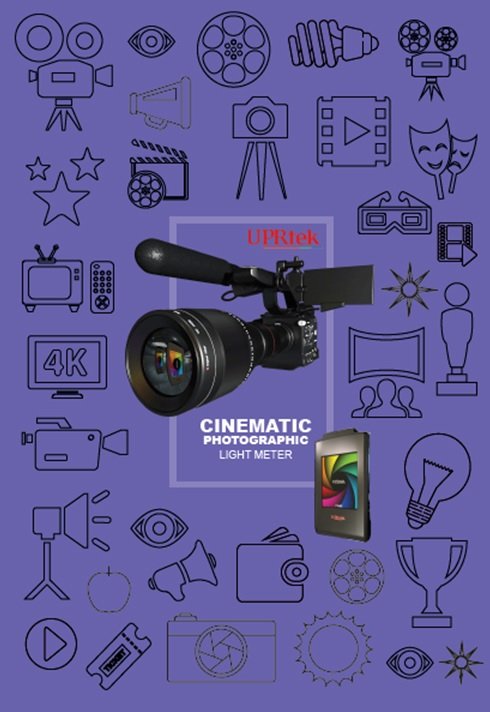 A professional lighting designer work at TV station told us, the new LED light solved the energy and cost problem, but on the same time leads to another challenge the invisible flicker and inconsistent light color. Therefore, UPRtek is not only provide CV600 (CV600 Spectral Color Meter) for cinematographer, but also release the Cinematic and Photographic Light Meter application handbook, which is about how CV600 can take the edge off of lighting setup for a scene and how it can significantly boost efficiency and accuracy while engendering complete confidence in the final product.
More details of MK350 Handheld Spectrometer Series, please go up to the official Website : https://www.uprtek.com/category/Handheld-Spectrometer/CAT-Handheld-Spectrometer.html
Any questions about our service & products, please visit the FAQ on our website, or you can leave your message and contact information, we will feedback you as soon as possible.
UPRtek Marketing Department
Press Contacts:Phoebe Sung
Tel:037-580885# 8212
Mail:mkt@uprtek.com
CV600
CV600 - All purpose Professional Cinematic and Photographic Light meter. It is not only a Light meter, but also a Color meter, Cine meter and Exposure meter a quicker, more efficient measurements for