New Generation Model - MK350N Premium Spectrometer
In 2017, the atmosphere of intelligent lighting is more and more prosperous, and the key to the success of intelligent commercial lighting is still depends on the light quality of intelligent commercial lamps and lanterns itself. If the quality of light cannot keep up, "commercial intelligent lighting" will only be the slogan at all.
In view of this, UPRtek is constantly committed to improving the measurement of spectral technology, and pursue the continuous improvement to reach perfection. After CV600, all purpose professional cinematic and photographic light meter, launched in 2016, we reviewed our product line at the same time and strive to make products closer to the user's needs, and then launch the new generation - MK350N Premium. MK350N Premium will officially join the UPRtek handheld spectrometer product line in 2017 and replace the previous model MK350N Plus. With the glorious retirement of MK350N Basic and MK350N Plus, we expect MK350N Premium will be more in line with consumer expectations. Once again lead the market trend of the commercial lighting measurement application market.
Measuring quality greatly improved
As a next generation of transcendent, MK350N Premium has a high-tech and excellent industrial design, the dynamic measurement range is greatly improved from the original 70000 lux to 100000 lux in the technical specifications. MK350N Premium uses advanced CCD high-speed spectral spectroscopy technology to achieve ultra-high measurement speed (only three seconds to intercept the spectrum), At the same time, measurement accuracy of illumination and chroma are also improved again. High speed, stable and accurate measurement quality is the prerequisite for lighting professionals' measurement tools!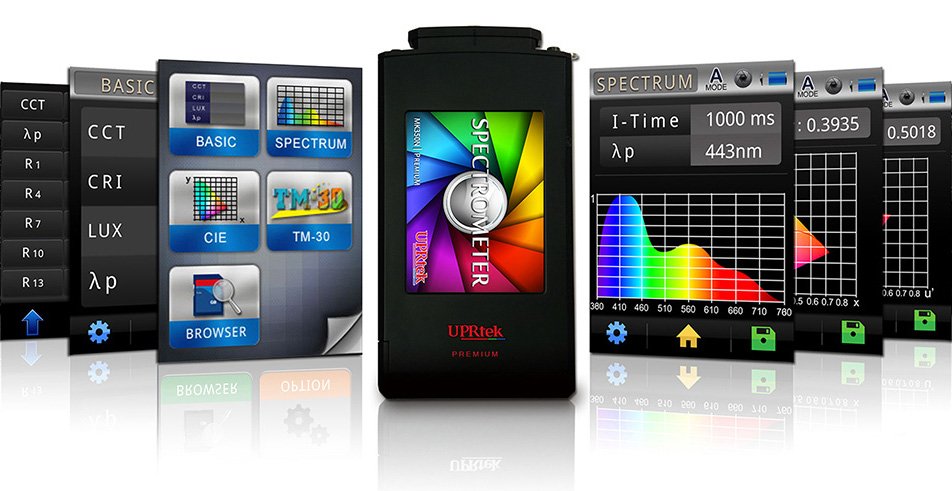 High quality and efficient flicker measurement
Recently, intelligent commercial lighting market rapid expansion, consumers also gradually pay attention to the quality of LED lamps for human health effects. In today's market, we can see nothing more than the Percent Flicker and Flicker Index as two major indexes in spectrum measuring instruments for flicker measurement. The MK350N Premium provides quantification metrics for high-frequency flicker visibility: the SVM (Strobe Visibility Measurement) index, which provides a light source waveform display by changing the time domain in frequency domain to keep your testing off limited to the laboratory. MK350N Premium just like a small oscilloscope, wherever you go, wherever you analysis.
MK350N Premium with up to 100K Hz sampling rate, not only providing fast measurement but also the most comprehensive measurement parameters of light (flicker parameters, frequency, amplitude), you can do the most stringent checks for your lighting quality without missing as long as you got it.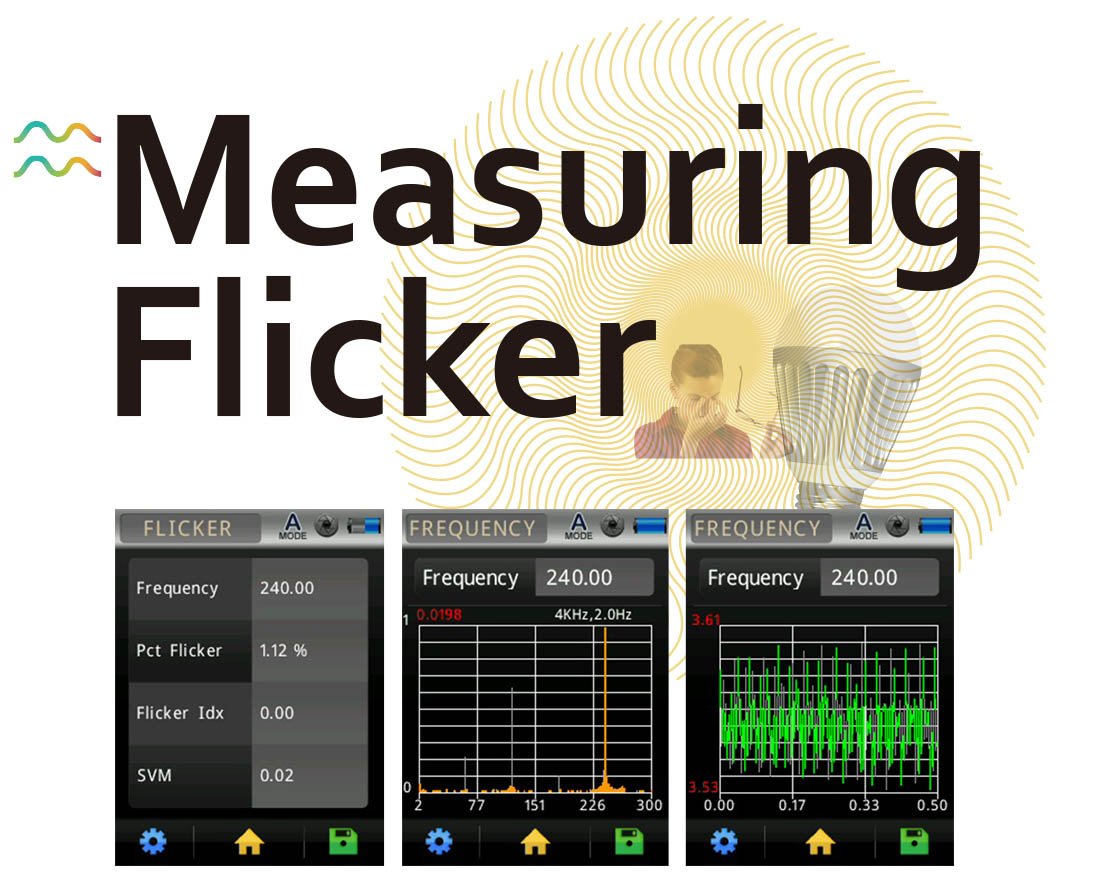 All in One-One in All design with multi-measurement
In addition to the stand-alone measurement operation, MK350N Premium can also be used with the intelligent device (APP spectrum application) and computer analysis software (uFlicker PC SW, uSpectrum PC SW) according to different measurement needs. The perfect combination of three uses, MK350N Premium not only can seamlessly integrate with the trend of science and technology, but also meet the needs of different customers and hobbies.


High measurement quality, over-valued measurement result, have they drawn your attention? MK350N Premium Spectrometer will be officially unveiled in Guangzhou International Lighting Exhibition 2017, for more detailed information, please go to: Guangzhou International Lighting Exhibition 2017.
More details of MK350 Handheld Spectrometer Series, please go up to the official Website : https://www.uprtek.com/category/Handheld-Spectrometer/CAT-Handheld-Spectrometer.html
Any questions about our service & products, please visit the FAQ on our website, or you can leave your message and contact information, we will feedback you as soon as possible.
UPRtek Marketing Department
Press Contacts:Phoebe Sung
Tel:037-580885# 8212
Mail:mkt@uprtek.com
MK350N Premium
MK350N Premium is a Spectrum Analyzer, LED Meter and Flicker Meter for LED manufacture. Embedded with spectral technology and optimize the LUX measuring range. Overall, the measuring