UPRtek New Version Update For Handheld Spectrometer - CV600 Spectral Color Meter (Version 1.0.3.B6)
UPRtek, the pioneer in portable handheld spectrometers for lighting, release a new Firmware Update Version 1.0.3.B6 for the CV600 Spectral Color Meter. On this version, we add new function of "Compare Mode", which allows the standard and sample light source for all-round comparison. Then you can easily finish your analyzing job.


Compare Mode (NEW)
Users can use the real-time measurement or select the historical measurement data to show the measured light source data with parallel display. We offer five modes that allow you to compare the measurement of the source data: BASIC, SPECTRUM, CIE 1931, CIE 1976 and CRI.
Steps:
① Select the "COMPARE" mode.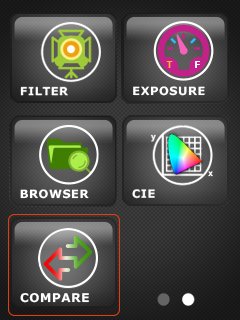 ② Select the "light source" mode you need.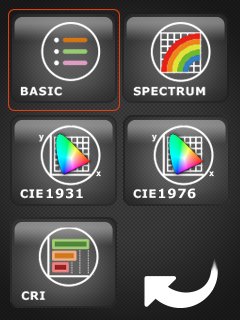 ③ After the measurement is completed, the measured light source data are compared by parallel display.


Spectrum Mode (CHANGED)
Spectrum Mode shows the λp (LambdaP) & λpV (LambdaP Value), you can see the value and wavelength of the spectral peak.

When updating the firmware, please follow the steps below: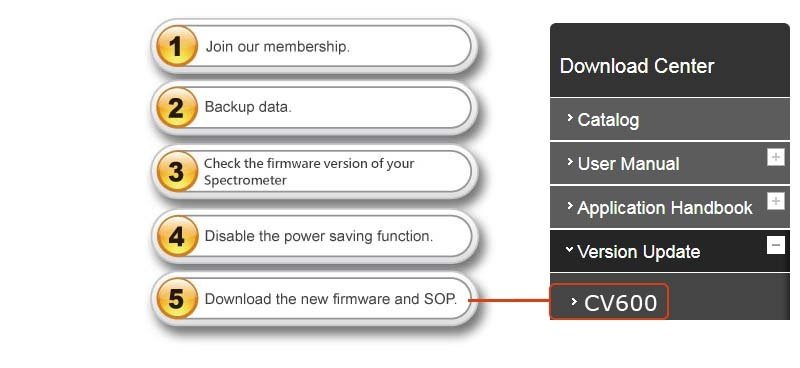 Note: If you fail to update the firmware, it might be the problem of the SD card, please use another card and try again!
More details of MK350 Handheld Spectrometer Series, please go up to the official Website : https://www.uprtek.com/category/Handheld-Spectrometer/CAT-Handheld-Spectrometer.html
Any questions about our service & products, please visit the FAQ on our website, or you can leave your message and contact information, we will feedback you as soon as possible.
UPRtek Marketing Department
Press Contacts:Phoebe Sung
Tel:037-580885# 8212
Mail:mkt@uprtek.com
CV600
CV600 - All purpose Professional Cinematic and Photographic Light meter. It is not only a Light meter, but also a Color meter, Cine meter and Exposure meter a quicker, more efficient measurements for