UPRtek Spectrometer-MK350S Firmware Updated:Version 1.3.4.B5
UPRtek the pioneer handheld spectrometers supplier for lighting industrial, announced a new Firmware Update Version 1.3.4.B5 for Advance MK350S spectromete.
The difference from previous version are as below:
NEW: Show LUX in LUXG mode.
CHANGED: Power on and do dark calibration.
CHANGED: Save Celsius in log file.
FIXED: Fix bugs
Show LUX value in LUXG mode
The previous version did not display the LUX value in the LUXG mode. In the new version, this data is added so that the user can know the illumination value immediately when the measurement is performed, in addition to viewing the illumination real scene.
When updating the firmware, please follow the steps below.
Backup data.
Check the firmware version.
Disable the power saving function.
Download the new firmware and SOP.
(Note: If you fail to update the firmware, it might be the problem of the SD card, please use another card and try again!)
More details of MK350 Handheld Spectrometer Series, please go up to the official Website : https://www.uprtek.com/category/Handheld-Spectrometer/CAT-Handheld-Spectrometer.html
Any questions about our service & products, please visit the FAQ on our website, or you can leave your message and contact information, we will feedback you as soon as possible.
UPRtek Marketing Department
Press Contacts:Phoebe Sung
Tel:037-580885# 8212
Mail:mkt@uprtek.com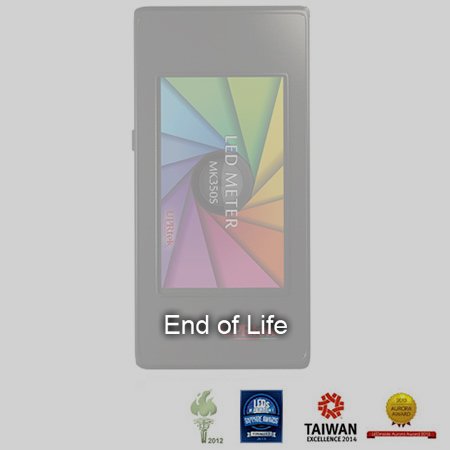 MK350S Advanced
Advanced MK350S the 1st handheld Spectrometer cross to muti-industrials. It had more than 40 light measurement units which are CCT, LUX, CRI, CIE1976, CIE1931,PPF, CQS, Duv, LambdaP, S/P