UPRtek's PG100N Handheld Spectral PAR meter Wins 2018 Red Dot Award
Industrial Design, the Red Dot: Winner
UPRtek's PG100N Handheld Spectral PAR meter has won the 2018 Red Dot Award by virtue of its unique product features. PG100N Handheld Spectral PAR meter is focused on achieving the demands of agricultural field. UPRtek commits to combine the interactive system with plant growth factories which utilize the spectrum, PPFD, PFD, auto-monitoring, advanced storage technology and others to offer the analysis report for users to understand the ambient light requirement of plant growth, timely adjust the artificial light source to make sure the efficiency of the agricultural production, safty, achieve a scientific, intelligent agricultural environment.
In 2018, designers and manufacturers from 59 countries submitted more than 6,300 objects to the competition. True to the motto "In search of good design and innovation", a jury comprising roughly 40 members assessed the products individually based on the original. The strict judging criteria, which include level of innovation, functionality, formal quality, ergonomics and durability, provide a frame of reference which the jurors then complement with their own expertise.
UPRtek's PG100N Handheld Spectral PAR meter won over the jury with the character of "subverting the traditional design of testing instruments", "multi-measuring applications", "user-centered design. Finally get the honor of the Red Dot Award: Industrial Design, the Red Dot: Winner. PG100N Handheld Spectral PAR meter will be presented in the Red Dot Design Museum (Essen Germany) for one year.

About UPRtek PG100N Handheld Spectral PAR meter
UPRtek PG100N Handheld Spectral PAR meter can help to test the light and PPFD, and then adjust the light source, to help improve the quality of planting, shorten the culture cycle, so that the plant factory can get higher production and reduce costs.

Spectrum
Understand the spectrum of LED grow lights; adjust the light source timely which increases the plant growth.
PPFD & PFD
Adjust the light quality promptly which increases the plant productivity and quality control through the technical parameters.
LOGGING
By the settings of ETime (exposure time), measuring intervals and counts, users can do a real time monitoring and adjustment on the changes of light colors.
Flexible measurement
Multiple measurement solution provider, unlimited capturing of the real light output.
Accuracy with less errors & better performance
COMS Sensor with Grating type of Sensing technology.
About Red Dot Design Award
Red Dot Design Award is an award called the design Oscar, which was created by Design Zentrum Nordrhein Westfalen in Essen in 1955. The competition prizes are awarded for outstanding achievements in the field of design, innovation and for creating new trends in three major categories: product design, communication design, design concept. Further information available at www.red-dot.de.
More details of MK350 Handheld Spectrometer Series, please go up to the official Website : https://www.uprtek.com/category/Handheld-Spectrometer/CAT-Handheld-Spectrometer.html
Any questions about our service & products, please visit the FAQ on our website, or you can leave your message and contact information, we will feedback you as soon as possible.
UPRtek Marketing Department
Press Contacts:Phoebe Sung
Tel:037-580885# 8212
Mail:[email protected]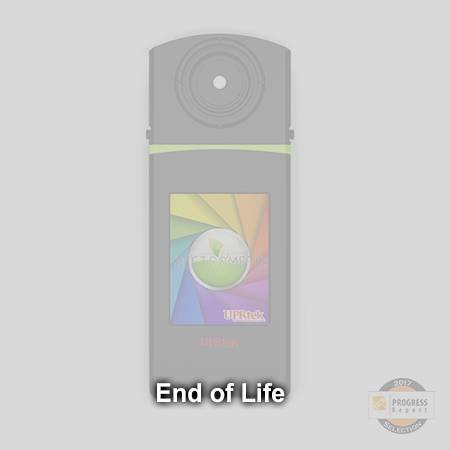 PG100N
PG100N Handheld Spectral PAR meter is focused on achieving the demands of agricultural field. It shows its own advantages of measuring functions ,such as spectrum, PPFD and PFD so that users
SPECTROMETER INSPECTION AND ANALYSIS SOFTWARE | HANDHELD SPECTROMETER SUPPLIER - UPRTEK
UPRtek, since 2010, is one of the prime handheld spectrometer manufacturers and their products are infused with a formula of practicality, mobility, green technology and intelligence. Our handheld spectrometer is lightweight and intuitively designed, users can operate the spectrometer without computers; measurement data can be displayed and viewed immediately on the spectrometer.
Handheld spectrometer's factory certification includes ISO9001 quality management system, and applying ISO14001 environmental management system and IECQ QC 080000 HSPM hazardous materials process management system. IES Progress Report and Red Dot award winning design, conforms to ISO14001, JIS, DIN and meets IECQ standards, UPRtek's handheld spectrometer total solutions are applicable to various industries such as spectrometer software, wireless card, LED meter, LED light tester and wireless card.
UPRtek has been offering customers high quality spectrometer | LED light tester that are infused with a formula of practicality, mobility, green technology and intelligence. Both with advanced technology and 10 years of experience, UPRtek ensures each customer's demands are met.