USPECTRUM PC SOFTWARE AND USPECTRUM APPIS READY! – MAKE PG200N PAR METER COMPLETED!
Since the PG200N handheld Spectral PAR Meter was launched in June this year, UPRtek expects PG200N is able to service and meet customer's needs on light measurement through the high specification on new features such as adding wavelength to 350~800nm (UVA-FR), reach JIS AA and DIN B level, built-in G-sensor in the sensor head and IP66 waterproof and dustproof grade.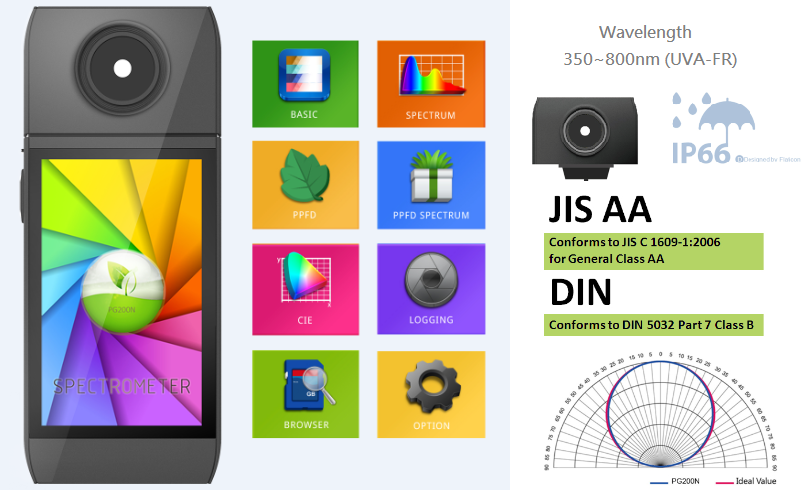 uSpectrum PC Software and uSpectrum APP is ready for PG200N PAR Meter
Besides PG200N handheld Spectral PAR Meter equipped with excellent functions, now, more measurement methods through uSpectrum spectrum analysis computer software and uSpectrum mobile application of Google Play and APP Store are ready to support the PG200N PAR Meter. PG200N PAR Meter is not only can be used for stand-alone operation, you may also use PG200N PAR Meter with mobile smart device application or use computer for big data analysis. Whether you are doing measurement inside the lab or outdoor, PG200N has more complete functions to help you achieve your work with good efficiency.
uSpectrum PC Software
* Support PG200N PAR Meter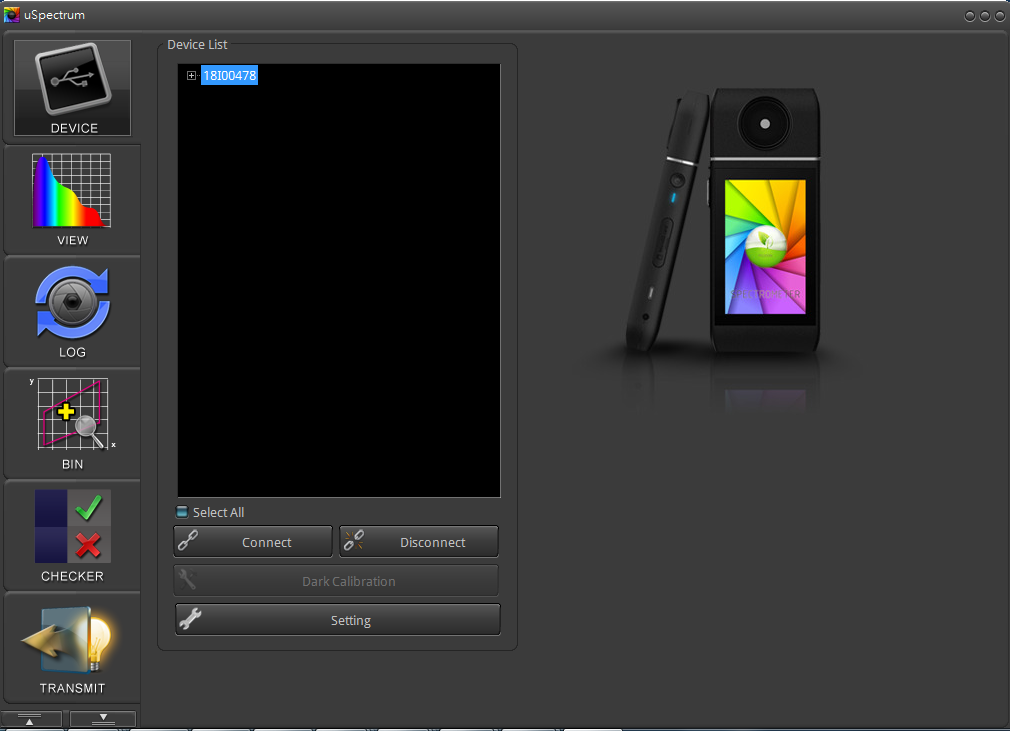 uSpectrum View Mode
* Add PPFD Spectrum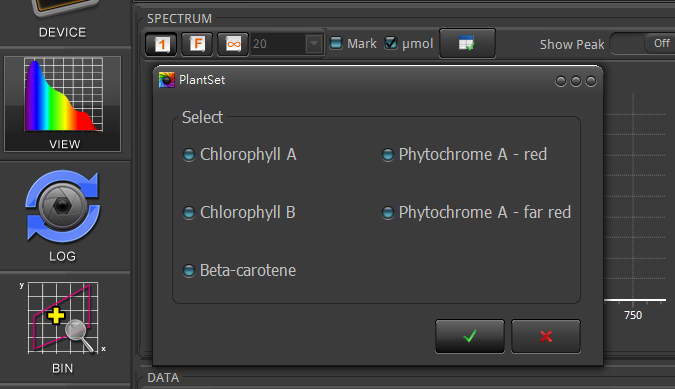 * Add PFD custom (Set wavelength)
* Add Basic index sheet and HCL values as below
MEL irradiance / MEL daylight equivalent illuminance/Rhodopic Lux / Chloropic Lux / Erythropic Lux / Cyanopic Lux
uSpectrum APP

More details of MK350 Handheld Spectrometer Series, please go up to the official Website : https://www.uprtek.com/category/Handheld-Spectrometer/CAT-Handheld-Spectrometer.html
Any questions about our service & products, please visit the FAQ on our website, or you can leave your message and contact information, we will feedback you as soon as possible.
UPRtek Marketing Department
Press Contacts:Nicole Yu
Tel:037-580885# 8201
Mail:mkt@uprtek.com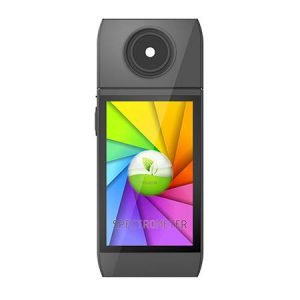 PG200N
PG200N is a Handheld Spectra PAR Meter that conforms with the requirements of JIS AA and DIN B illuminance class.The main purpose of creating PG200 is to push the limits ofthe traditional quantum