INTERNATIONAL CERTIFICATE, AWARD RECORD
UPRtek product are marketing globally with international certification includes factory certification, product certification, traceability of measurement certification and third party certification of business operating capacity. Starting 2011, UPRtek has been participating in numerous exhibitions with "UPRtek" brand to market its own products around the world. Besides, in order to increase brand recognition and deepen the impression for consumers, UPRtek team takes challenges in all kind of competitions aggressively to maximum the exposure opportunities. 2012 Golden Torch award was our first award, and then the highest honor of Taiwan excellence award, furthermore, the international awards includes IES Progress Report and Red Dot. Winning numerous at local and international, highlighting UPRtek intent to enhance the quality of products and show the determination of create values for both the company and society.
Factory Certification
Factory certification includes ISO9001 quality management system, and applying ISO14001 environmental management system and IECQ QC 080000 HSPM hazardous materials process management system.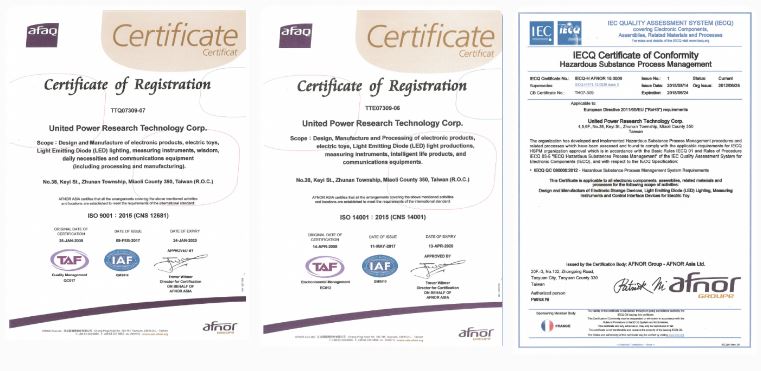 Third Party Certification of Business Operating Capacity
UPRtek had certification from USA DNB (The Dun & Bradstreet Corporation) before, now UPRtek was certified by German TÜV Rheinland.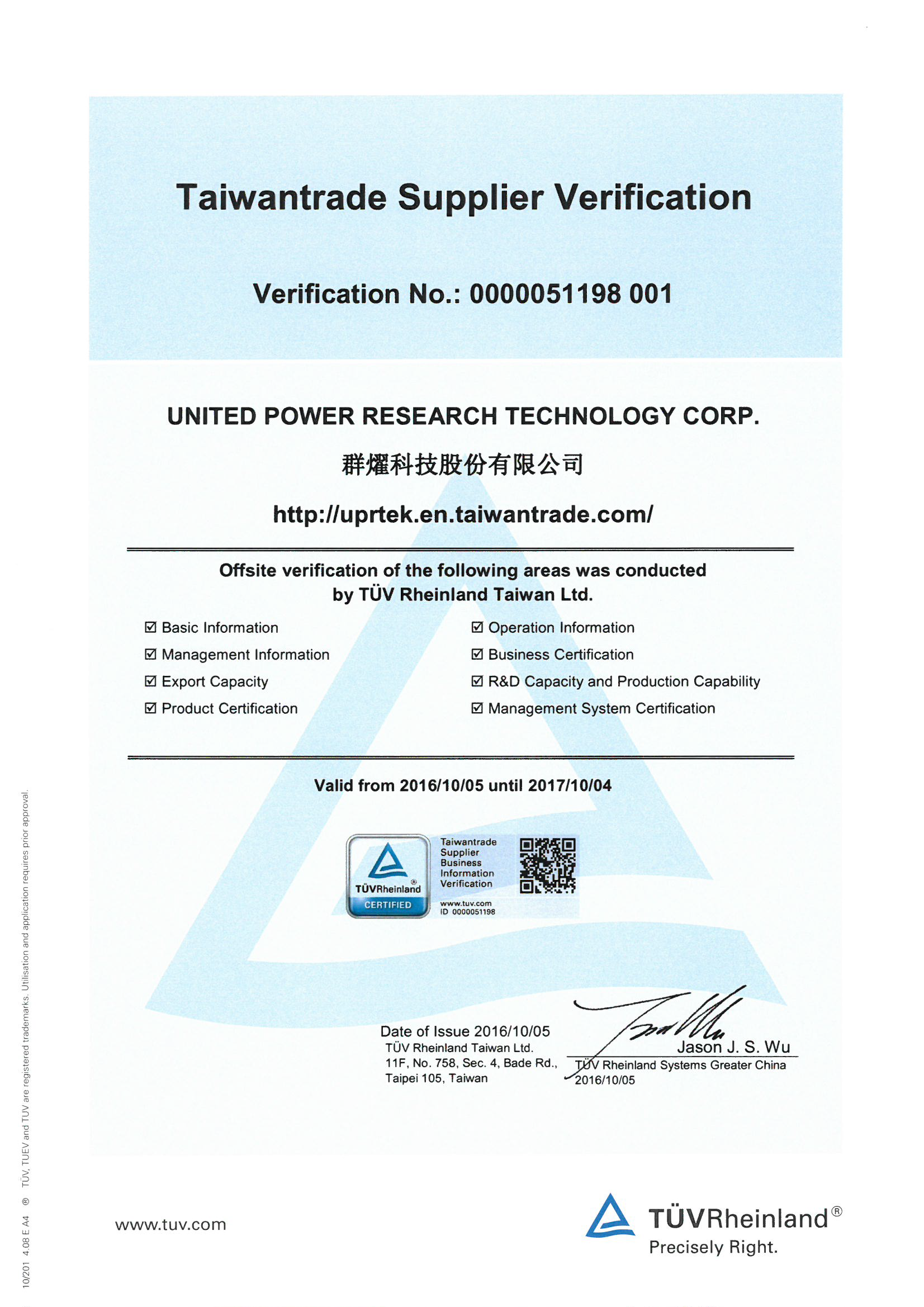 Product Certification
CE (Certification Mark) for EEA (European Economic Area) and FCC (Federal Communications Commission) certifications.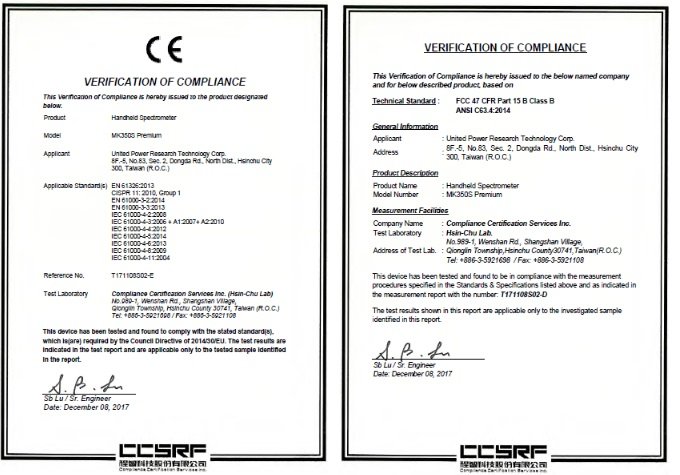 Traceability of Measurement Certification
Taiwan ITRI report*, China National Institute of Metrology, USA NIST (National Institute of Standards and Technology) report, German DIN (Deutsches Institut fur Normung) report and Japan JIS (Japanese Industrial Standards) report.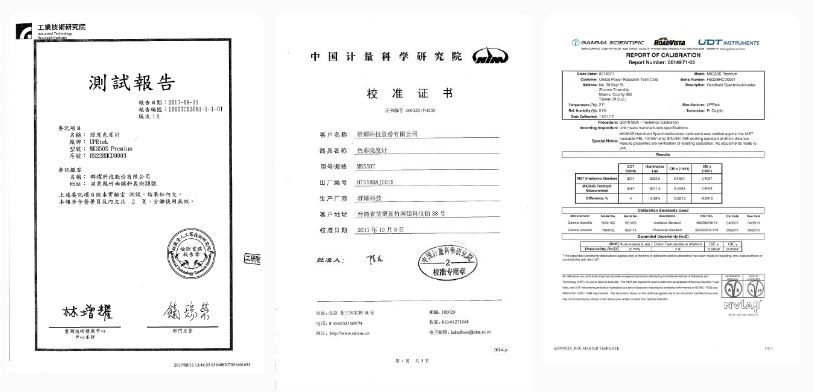 Remark
1. ITRI is the test lab of NML; NML is the same level of NIST.
2. Attached product certificate are the samples for your reference, please contact us if you need the certificate that you bought.
Award Records