BUSINESS MANAGEMENT, CULTURE AND MISSION
The management of UPRtek is closely related to the definition of culture. At the current stage of UPRtek, we hope to establish a culture of Sincere, Practical, Customer Orientation and Teamwork throughout the organization. UPRtek expect each employee can have a common goal and forward together. So each employee may have the contentment at work while helping customers. At the same time, by satisfying the customers allows UPRtek to grow continuously, therefore, bringing greater benefits to employees and creating a win-win situation.
Chairman's Message
UPRtek was established in 2011, the original intention was to allow the group to transform from the home manufacturing to a research-oriented company. Therefore, besides fully cooperating with our customer for their needs, UPRtek prefers to create value together with our customers. This not only prompts us to constantly think about how to help our customers and improve their quality and yield to achieve higher profits, but also extends the curture of UPRtek which are Sincere, Practical, Customer Orientation and Teamwork. We expect the company and all interested parties to work hand in hand; shoulder to shoulder to continue the business and share results together.
The future development of UPRtek
UPRtek specializes in spectrometers and OEM business that in response to the needs from Phison Group. Science and technology are "changing rapidly", UPRtek is ready at all times to meet changes and develop stronger adaptability. Customer-oriented is the fundamental of UPRtek, relying on flexible cooperation and practical culture, in the process of helping customers to create values, UPRtek has developed new business opportunities through the development of own products. Through constant innovation, UPRtek can transform from a home manufacturing to a R&D-oriented company, while UPRtek is inputting new development directions for the company, UPRtek is also creating values for partners on the same time.
Application and Partners
After many years of hard work and marketing to UPRtek own product spectrometer, UPRtek has succeeded in reaching out to the most popular industrials of LED lighting, such as Cinematic and Television Lighting, Plant Factories, Architectural Design, etc. The best solution UPRtek provided applied on the film and television project contractor used in the Beijing Olympics, the world's largest movie equipment manufacturer, and the world's largest plant factory San'an Optoelectronics CO., LTD, Louis Vuitton and the Metropolitan Museum of New York, etc. These are the important partners of UPRtek. UPRtek will continue to use innovative R&D capabilities to enhance its value continuously and help customers create value in the future.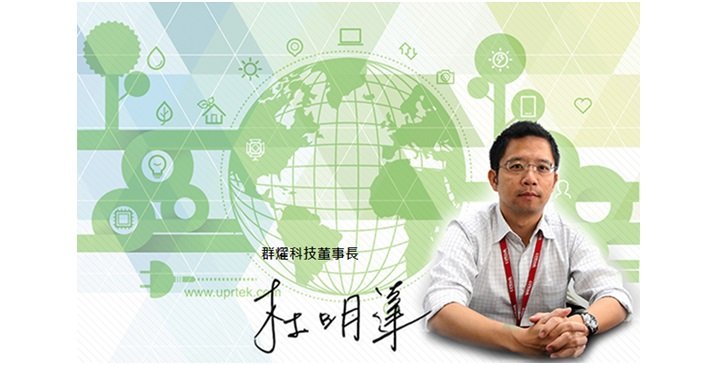 Culture and Mission
Adaptive Capability through Customer Orientation
Technology is about "Change" and the leading companies in the industry are built around powerful cultures of evolution and reinvention. At UPRtek, we embrace change, develop higher adaptive capability and regard customer orientation as a fundamental aspect of our business because it's our job to be different, to be new, to be first – because UPRtek is not just any one of the technology industries. Change is good.
Sincere and Practical lead the problems
UPRtek leads with Questions, because UPRtek culture is encouraging employees being a sincere and practical person to face the problems, and using insatiable curiosity about how to add value to society, targeting the right questions and relentlessly pursuing answers. Who, What, Where, Why and How can we make a difference in the world? It is the culture we try to build – face the questions sincerely – it is the answer that turn into practical solutions.
Teamwork fearless to challenges
Each member of UPRtek knows teamwork is better than individual work. Therefore, UPRtek team is fearless to challenges, works tirelessly making sure our culture pervades our entire community, encouraging each department and staff member to think for different fields, and leveraging the force of the many working towards common goals and unexpected achievements ensures powerful branding at every level, giving the company the momentum to stay on top, in the forefront of technology.