REPAIR APPLICATION AND WARRANTY SERVICE
THIS DOCUMENT IS A TRANSLATION OF THE ORIGINAL CHINESE VERSION AND IS INTENDED FOR REFERENCE ONLY. IF THERE IS ANY DISCREPANCY OR CONTRADICTION BETWEEN CHINESE VERSION AND NON-CHINESE TRANSLATION, THE ORIGINAL CHINESE VERSION SHALL GOVERN AND PREVAIL.
UPRtek provides replacement or repair services to our customers for defective products with the applicable warranty period.
Please follow the instruction and submit your online requirement.
RMA No. will be provided after UPRtek receives the application. Users may use the RMA No. to check the calibration status.
1. Process Chart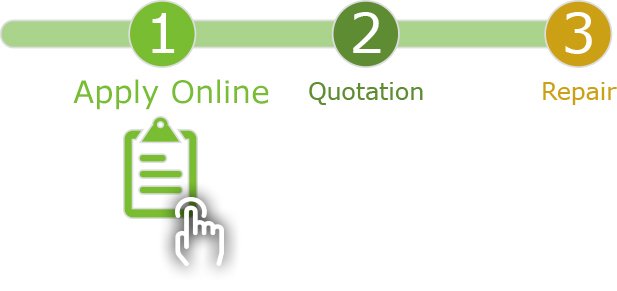 2. Time Table Chart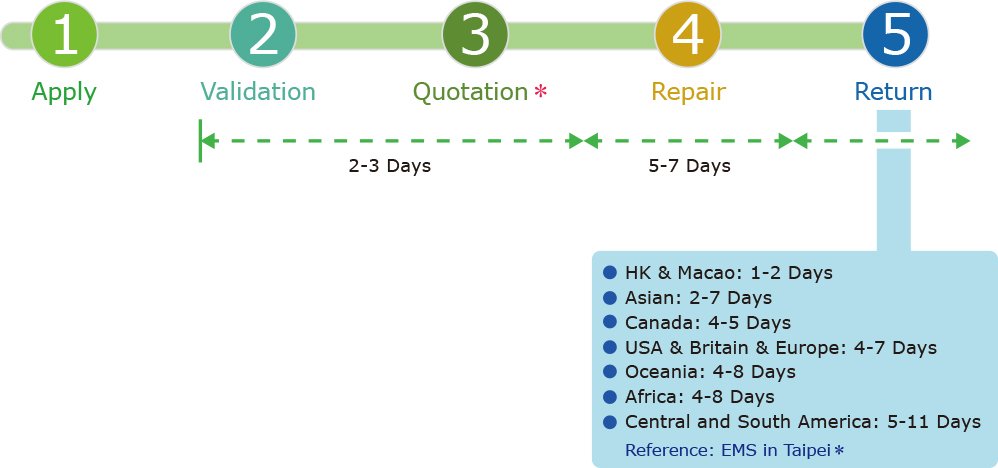 *RMA No. will be provided after UPRtek receives the application. Users may use the RMA No. to check the calibration status.RMA No., Ex : R-1608001
Remark 1 : Working days exclude weekends and holidays.
Remark 2 : UPRtek will provide the quotation in 2 ~ 3 working days after receiving customers' application. Upon receipt of the quotation, users need to confirm the quotation within 2 working days, the application and quotation is no longer valid. UPRtek will cancel this Calibration service. UPRtek will start the calibration service after receiving the confirmation and payment for calibration fee from users. Calibration service will take 5 ~ 7 working days.
3. Standard Work Flow Chart

3-1. Product Warranty Terms
Warranty Policy
UPRtek provides replacement or repair services to our customers for defective products within the valid warranty period.
1. DOA (Dead on Arrival) Returns:
In the event that you receive a product that is not working properly or is defective, you should notify our service staff upon receipt of the products. If defects in the product are discovered within 7 days after receiving the product (except those due to willful damage or customer misuse), you should notify us by email, facsimile, or phone immediately upon noticing the defect, so we can process the return as a DOA product. You will be issued a DOA number accordingly.
DOA products must be returned within 30 days of purchase and in original condition. For products considered as "Dead on Arrival", we will replace it with a new product (in whole package) at no charge and pay return and re-delivery shipping costs. International customers should allow for additional transit time due to international customs clearance.
2. RMA (Return Merchandise Authorization):
For merchandise sent for repair or replacement with or without warranty, you must first obtain an RMA number by contacting our service staff by mail. The following information is required in order to complete your RMA request: company name, contact person, phone number and e-mail, customer ship-to address, product model number, serial number, and a brief description of the problem you are experiencing with the product you wish to return.
All returned products will be tested by our professional technicians to verify the complaint / defect in question. However, if the defect in question cannot be found by our technicians, you are responsible for paying a testing fee plus shipping fee for NDF (No-Defect Found) products.
Claims for loss or damage during shipment must be made to the courier by the customer. For your protection, we strongly recommend that you fully insure your return shipment for damages. Please use a courier that is able to provide you with proof of delivery.
Limitation of Warranty
Please note that UPRtek is not responsible for providing repairs under warranty if the product defect is caused by any of the following factors:
1. Damage caused by natural calamity or any inappropriate usage.
2. Product has been repaired or taken apart by unauthorized technicians.
3. The warranty label is altered, damaged or missing.
4. Product serial number does not conform to our original system or the label has been damaged.
Disclaimer
UPRtek shall in no event be liable for any defect, damage or data loss that has occurred during the delivery of in-warranty products. Prior to claiming warranty service, UPRtek recommends that you make a backup of your data and remove your data from in-warranty products.
Under the maximum allowable range of applicable laws and regulations, any business loss, expected cost loss, data disappearance, or any other indirect, accidental, or derived loss or damages due to the utilization of or related to the company product, shall not be the responsibility of UPRtek for any compensation.
Customers Eligible for Warranty Service
UPRtek warranty policy applies to all customers who purchased from either UPRtek or through authorized agents of UPRtek.
Duration of Warranty
1. Handheld Spectrometer product host:
The Handheld Spectrometer product all come with a 3-year product warranty.
** Spectroradiometer product all come with a 1-year product warranty.
2. Accessories:
UPRtek RMA policy is only for LED Meter repair and does not cover maintenance or calibration services (aside from one time free calibration on extended warranty). The policy also does not cover accessories like tripods and straps, nor does it cover consumable items like batteries.
Authorized Distributor/ Dealer Services
Product-based functional testing -Performed by distributors and dealers to determine whether the product needs to be returned to the factory for further calibration services or technical repairs (All UPRtek authorized distributors/dealers have a right to perform "Product-based functional testing" for a reasonable charge).
RMA product delivery to and from factory – Distributors/dealers can assist customers in sending/receiving RMA products to/from the UPRtek factory.
Authorized distributors/ dealers are listed on our website.
Additional Remarks
Product parts and components are not always manufactured by UPRtek. On occasion , these 3rd party components may need to be replaced but are already discontinued by the supplier. In this case, UPRtek assures customers that it will fulfill it's repair and replacement responsibilities by using substitute parts or components of equal level and quality.
Delivery Methods
Consumers can choose either of the two methods indicated below to return the product to the factory for RMA Service:
Customers can send the products through UPRtek global distribution channels that will send and return the products to the factory for repair and warranty service.
Customers can return the product directly to the UPRtek factory for servicing.
UPRtek Address : NO.38, KEYI STREET, ZHUNAN TOWNSHIP, MIAOLI COUNTY 35059, TAIWAN
Rules on Product Repairs After The Warranty Period
UPRtek provides product services after warranty expiration at reasonable charges. In case of product defects, the customers are still able to send products back to the UPRtek factory for service. The repair charges will be based on the type of defect, and in some cases, maintenance fees will be charged.
However, purchasing a new product is advised under these conditions:
If the Handheld Spectrometer product or its accessories are no longer available.
If the product functionality is almost certain to be impossible to recover from (e.g. total immersion in water, undergoing extreme electrical shock, severe contamination or corrosion damage).
If the product was dropped or sustained such a traumatic impact causing major structural damage, or if our technicians determine that normal functionality cannot be recovered even after major component replacement.
If multiple parts simultaneously fail due to normal wear and tear, or poor handling. Even if the product is within the service period of the warranty, yet parts are no longer available.
UPRtek EOL Products Supported for Repair
Typical Timing of EOS (End of Support). Five (5) years after EOL (End of Life).
During 5 years of EOL ,UPRtek will retain product parts and provide repair services. Terms of payment are to be arranged. Fees include all, not only parts costs, repair service fees, and shipping charges listed here.
During the EOL period, if customers modify the device or UPRtek lacks the components, we won't provide repair services anymore.
After EOS Date, UPRtek will no longer accept all after-service such as repairs, inspections, calibrations, firmware and software updates, etc.
We suggest customers to early confirm the situation of device for repair and get alternative evaluation within 3 months before EOS Date.
UPRtek EOL & EOS Products List

4. Tracking Progress Inquiry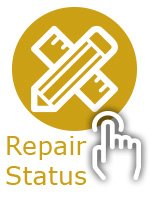 Please enter your RMA No. (R-XXXXXXX) and email address. Then, Submit your inquiry letter. UPRtek will reply it within 3 days.
RMA No., Example : R-1608001
UPRTEK-U-1
Please fill in all * fields below.
We Need Your Consent
By consenting to this privacy notice you are giving us permission to process your personal data specifically for the purposes identified. Consent is required for us to process your personal data, and your data will not be shared to third parties.