Handheld Spectrometers
All Purpose, Mid-Range, Specialty and Compact
UPRtek handheld spectrometers have versions differentiated by usage: full-featured, practicality, specialty and basic needs.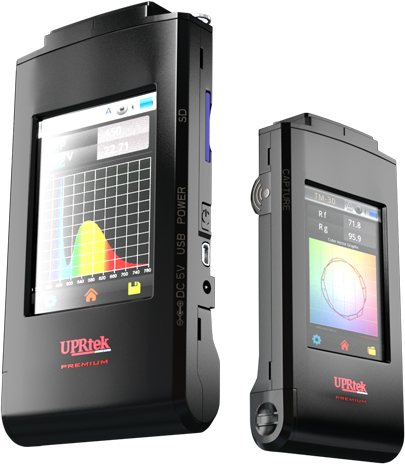 MK350N Premium Spectrometer
Photo by John Adams on Unsplash
Here you can find all UPRtek Handheld Spectrometers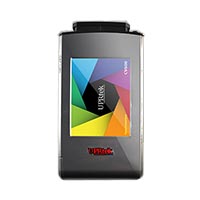 The CV600 spectral color meter is for cinema and stage lighting professionals, providing tools to help assess/adjust color fidelity, improve color rendering, purchase better lights, recall lighting setup from previous performances and make better overall choices about lighting with the numbers.
read more
EOL (end of life) Spectrometers
The products below have been superseded by new generation models.  However EOL devices are still viable UPRtek products that will continue to be supported and serviced for a substantial period.
MK350N PLUS is the LED meter for LED Manufacturer. It included more than 40 light measurement units such as CCT, CRI, CIE1931/1976, LUX, TLCI and others. Assist you to discover new business opportunities on innovation and green LED technology. It is a Spectrum Analyzer, LED Meter and Flicker Meter for LED manufacture.
read more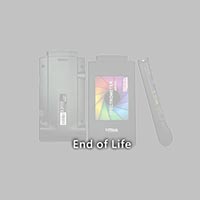 MK350N Spectrometer is the first portable LED Meter which can be used without a computer for evaluation of artificial light sources, such as LED, OLED and others. In addition, it can easily measure CCT, CRI, CIE1931/1976 and spectrum distribution and others. It is a Spectrum Analyzer and LED Meter for LED manufacture.
read more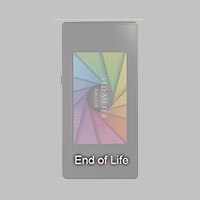 Advanced MK350S the 1st handheld Spectrometer cross to muti-industrials. It had more than 40 light measurement units which are CCT, LUX, CRI, CIE1976, CIE1931,PPF, CQS, Duv, LambdaP, S/P ratio, TLCI, GAI… No matter for RD lighting designers, lighting manufactory and quality control, interior light designers, horticulture measurement, cinematographer and health prevention…and so on.MK350S is designed to meet the needs of all users.
read more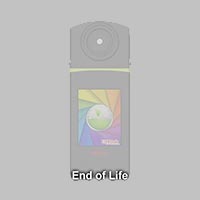 PG100N Handheld Spectral PAR meter is focused on achieving the demands of agricultural field. It shows its own advantages of measuring functions ,such as spectrum, PPFD and PFD so that users can utilize these parameters in the plant factories.
read more
MF250N Handheld Spectral Flicker Meter-The 1st Handheld Flicker Meter with spectral technology. It is also a FFT Spectrum Analyzer, Light wave Meter and Frequency Analyzer. It provides 3 major metrics that lighting experts use to fight Flicker and ensure the light quality.
read more
The Grow Light Handbook
Everything thing you need to know to get started on Indoor Farming, PAR meters, and Grow Lights  – history, industry, vertical farming, PPFD, types of lights, photosynthesis and more!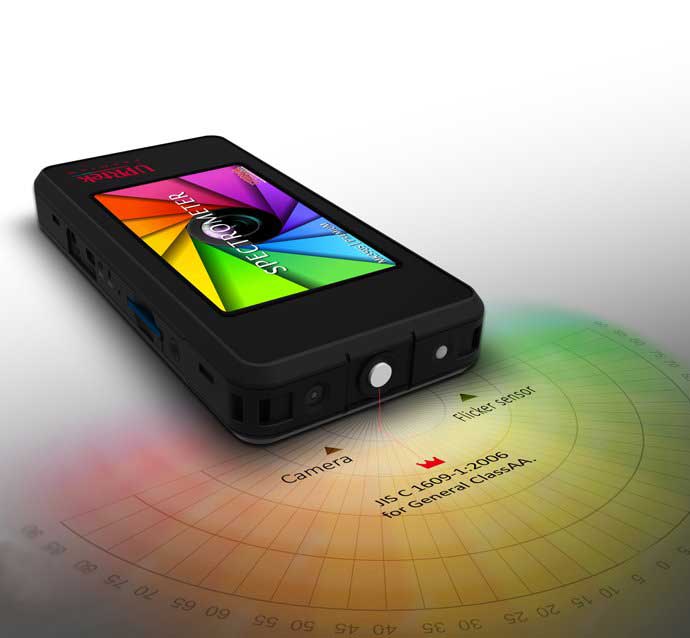 United Power Research and Technology
UPRtek (est. 2010) is a manufacturer of portable, high-precision light measurement instruments; Handheld Spectrometers, PAR meters, Spectroradiometers, Light Calibration Solutions.
UPRtek HQ, R&D and manufacturing are all based out of Taiwan, with Worldwide representation through our certified Global Resellers.
UPRTEK AT THE 30TH INTERNATIONAL CONFERENCE ON ARABIDOPSIS RESEARCH (ICAR 2019)
UPRtek's partner in China, Quelighting Optoelectronics Co., Ltd, and Plant Growth Chamber Manufacturer Ningbo Jiangnan Instrument Factory will attend the 30th International Conference on Arabidopsis Research (ICAR ) which is being held on June 16-21 at Huazhong Agricultural University in Wuhan City, Hubei Province, China.