LED TEST & MEASUREMENT-HANDHELD SPECTROMETER
The MK350N BASIC has been superseded by the MK350N Premium
Read on about the MK350N Premium, or for any further questions about support and service for predecessor products, please Contact Us.
MK350N BASIC
Commercial Lighting Measurement, CCT, LUX Meter
UPRtek MK350N Handheld Spectrometer

MK350N Spectrometer is the first portable LED Meter which can be used without a computer for evaluation of artificial light sources, such as LED, OLED and others. In addition, it can easily measure CCT, CRI, CIE1931/1976 and spectrum distribution and others. It is a Spectrum Analyzer and LED Meter for LED manufacture.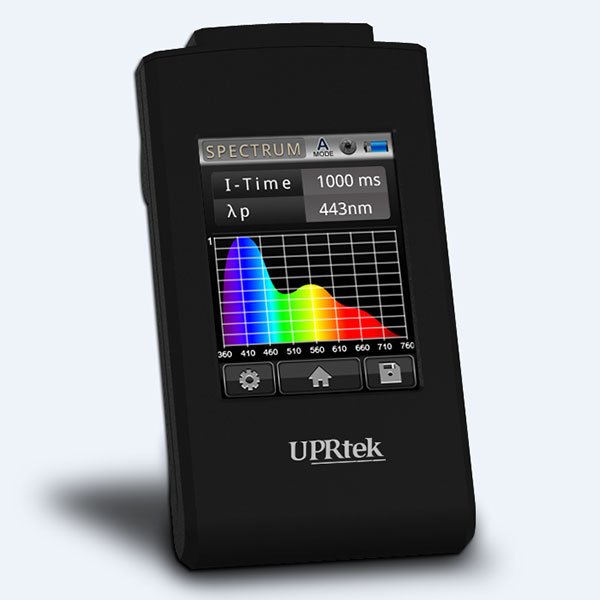 250g Only, easy to carry and high mobility
3.5″ Color Touch Screen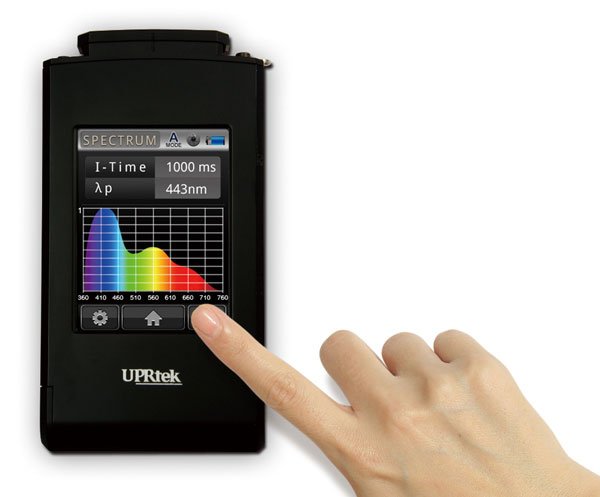 Simple Interface, Easy to Use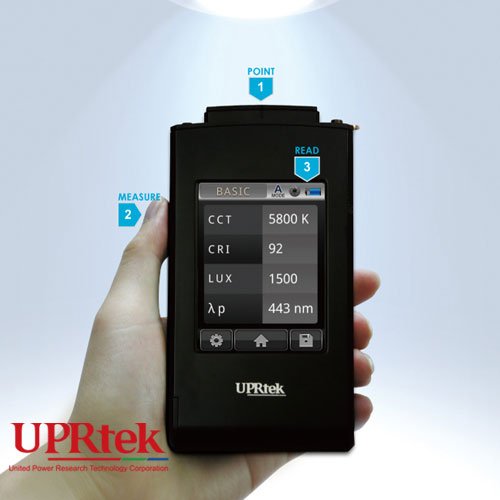 New F&V Z180 / Z96 UltraColor LED Video Lights
Handheld Spectrometer MK350N + Wing Application : Cinema Industry
How to test LED grow light spectrum by 2013 handheld spectrometer
UPRtek MK350N Basic Spectrometer
【UPRtek Unbox】uSpectrum APP – Main Screen and Tool Introduction_EN
【UPRtek Unbox】Wing File Setup – Naming/Search/Delete_EN
【UPRtek Unbox】Wing WiFi Card Connection_EN
【UPRtek Unbox】Tripod Bracket_EN
【UPRtek Unbox】Strap Installation_EN
UPRtek offers Wing Wi-Fi wireless remote control card to work with handheld spectrometer to break through environmental constraints and allow you to measure and share data any time and any where.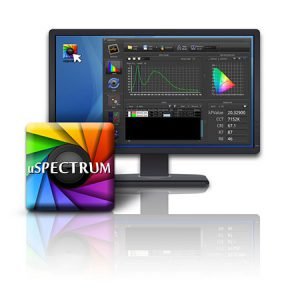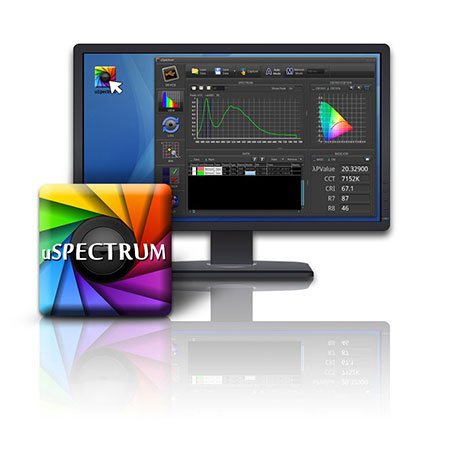 UPRtek design and produce handheld spectrometer not only provides an easier measurement method, but also abundant spectral information which is widely used in optics field. The handheld
UPRtek has extensive experience in mobile APP design and development. Designe the uSpectrum APP for UPRtek handheld spectrometer series. It provides App Store and Google Play the mos
LEDs are everywhere now, so UPRtek handheld spectral measurement devices have become a valuable tool in a wide ranging scope of industry, academics and commerce.  ▸Read On