UPRtek Mobile Spectrum APP
UPRtek has extensive experience in mobile APP design and development.
Designe the uSpectrum APP for UPRtek handheld spectrometer series.
It provides App Store and Google Play the most popular platform in market.
Not only stand-alone measurement, you can also used with mobile devices according to the different environment .

uSpectrum APP controlled via Wi-Fi and Bluetooth.
Competitive with all kinds of mobile devices.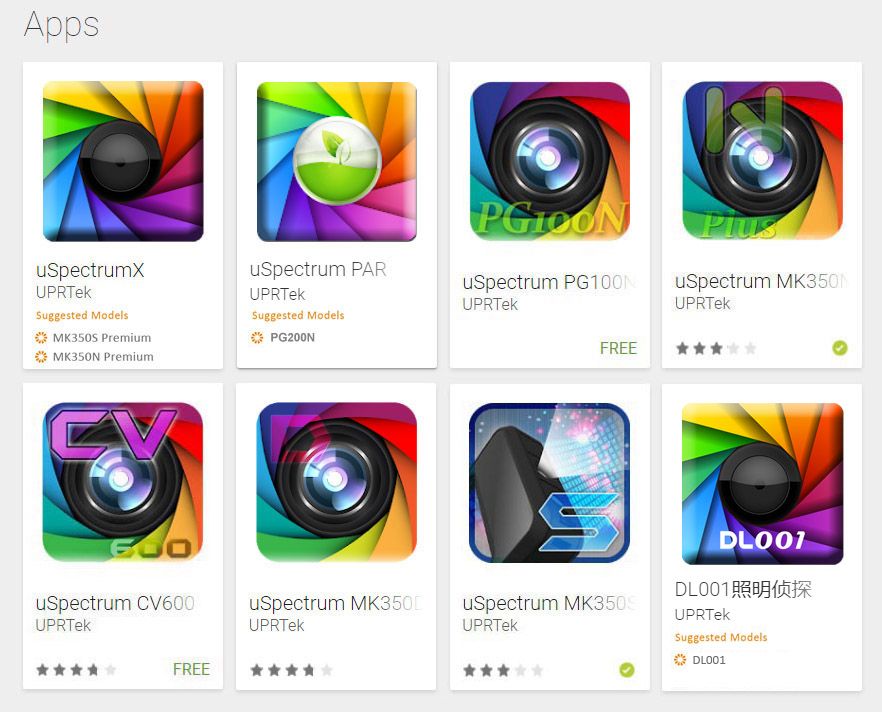 uSpectrum APP design keep on the style of handheld spectrometer.
Simplicity and straightforward design allows users to get start easily.
Take the advantage of convenience via mobile devices.
Real-time measurement and share data by email on the same time Increase your work efficiency.
APP Download
UPRtek have professional team provides APP integration and management services.
uSpectrum APP is developed individually for different models.
Free download, regular maintain and updates.




uSpectrum Andrioid APP for China Area and EOL products
Please see below "File Download"
【UPRtek Unbox】uSpectrum APP – Main Screen and Tool Introduction_EN
SEND PRODUCTS INQUIRY TO US
To provide with better services, pleaser fill out the form below.
We Need Your Consent
By consenting to this privacy notice you are giving us permission to process your personal data specifically for the purposes identified. Consent is required for us to process your personal data, and your data will not be shared to third parties.