HOW TO GET THE LATEST VERSION FIRMWARE ON MY UPRTEK SPECTROMETER?
Product Update
All UPRtek produced handheld spectrometers provide users with free firmware update function. In order to provide customers with better experience, UPRtek fixes system bugs, adds and optimizes product functions regularly. You may accord the following steps to get the latest version firmware on your UPRtek spectrometer.
Step 1
Please go to UPRtek website and select"Product" page as following link.
https://www.uprtek.com/category/Handheld-Spectrometer/CAT-Handheld-Spectrometer.html
Step 2
Find the spectrometer model that you are using right now and click "more".
(Here is the demonstration to find the latest firmware for MK350S Premium model.)
Step 3
Please roll the page to the bottom then you will find "Files Download" section.
Step 4
You may find the "MK350S Premium Handheld Spectrometer – Version Update".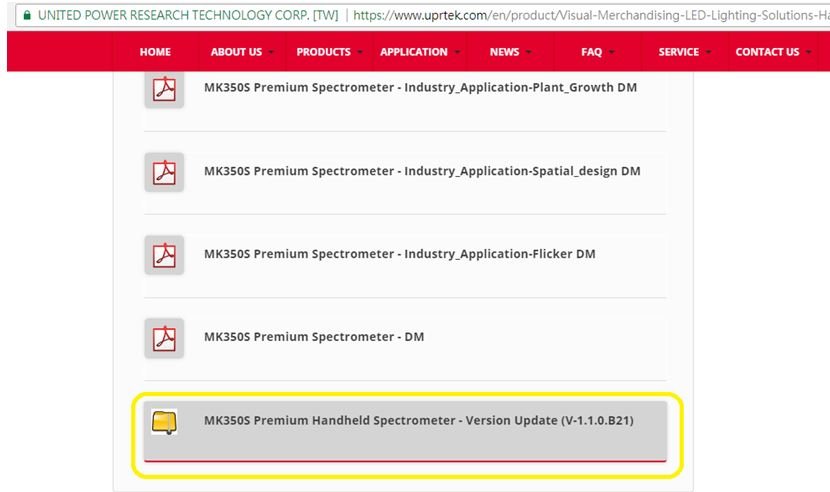 Step 5
You will be directed to DOWNLOAD CENTER and please fill in below information.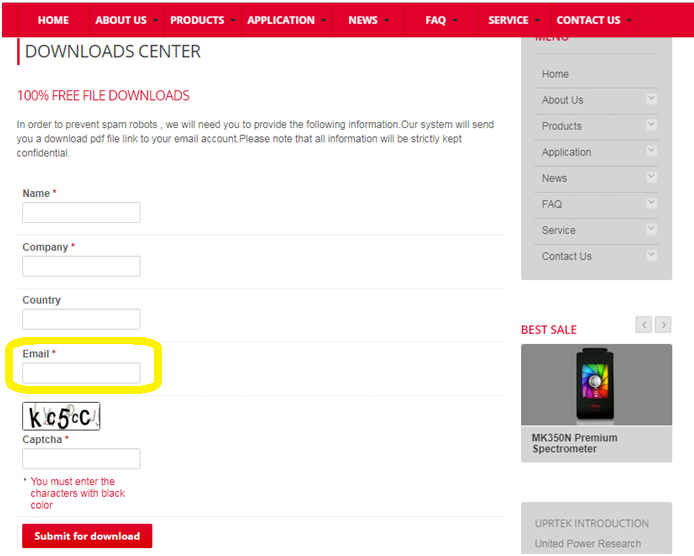 Step 6
The system will send the authentication and download link to the email address you filled at the first time download.
(In the future, you can download files from the website directly after fill in data.)

Step 7
Now! You may click the link and download the latest version for your spectrometer.