PG100N
PPFD, PFD, Plant Factory,Quantum PAR meter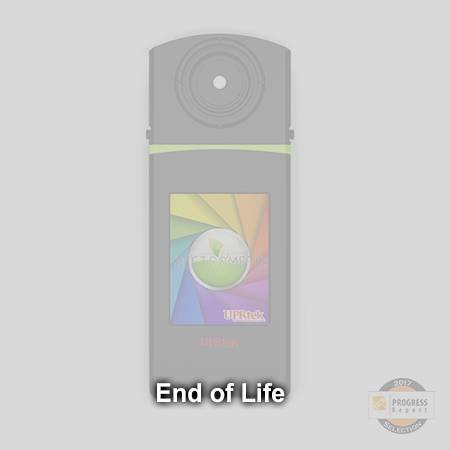 UPRtek PG100N Handheld plant growth lighting detector
PG100N Handheld Spectral PAR meter is focused on achieving the demands of agricultural field. It shows its own advantages of measuring functions ,such as spectrum, PPFD and PFD so that users can utilize these parameters in the plant factories. Meanwhile, PG100N Spectral PAR Meter offers the analysis report for users to understand the ambient light requirement of plant growth, timely adjust the artificial light source to make sure the efficiency of the agricultural production, safty, achieve a scientific, intelligent agricultural environment.
The plant growth's success formula – PPFD (photosynthetic photon flux density)
What is PPFD?
It means how many photons hit a defined area in one second. PPFD is the unit of measure, defined by μmol/m2/s or micro-moles of photons falling on a square meter per second. Plant has various species and different categories which have different PPFD requirements.
Normally, Photosynthetically available Radiation (PAR) wavelength is 400nm – 700nm. The light intensity has valuable effects on the plant due to the different wavelengths.
Blue light (400nm – 500nm) – High absorption of chlorophyll and carotenoids influences the photosynthesis greatly.
Green light (500nm – 600nm) – Low absorption by pigments.
Red light (600nm – 700nm) – Improving plant flowering and germination.
UV light (400nm↓) – Inhibition of plant growth but good for plant pigment generation.
FR light (700nm↑) – Adjustments of flowering and germination.
Users can easily understand the environmental requirement of plant growth and adjust the artificial light clearly through the PPFD & PFD UI.Ensure the horticulture high production, safety and achieve the scientific, intelligent cultivation environment.
The Sensor head conforms with the JIS AA Class and DIN B Class Illumination requirements. Overall, the measuring process has a high speed, accuracy and stability.
It is recommended for the horticultural Factory , Green house and City farmers.
Multiple measuring choices and unlimited space and distance.
Real time detection and gathering the data which improve the measuring efficiency and flexibility.。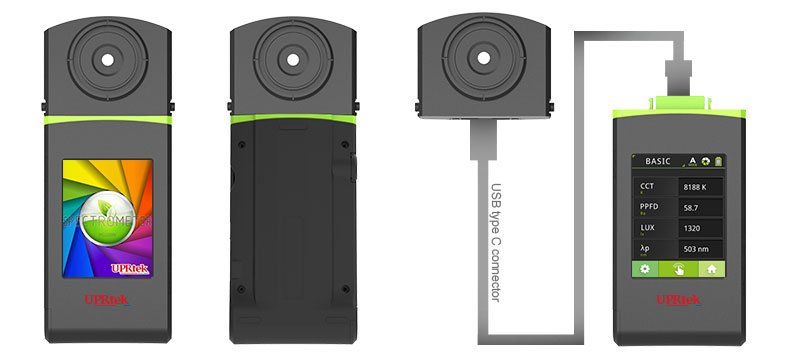 Free downloadable APP- Android, iOS and PC uSpectrum Software.
Make your measurement process easy and start using the device hassle-free.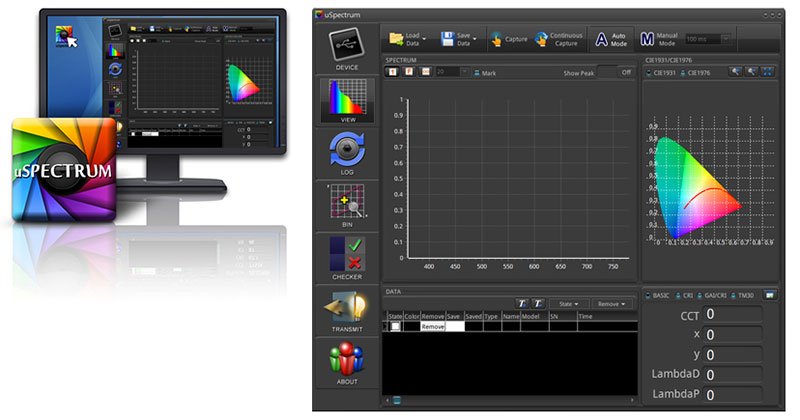 UPRtek PG100N SPECTRAL PAR METER (Eng Sub)
【UPRtek Unbox】uSpectrum APP – Main Screen and Tool Introduction_EN
【UPRtek Unbox】Wing File Setup – Naming/Search/Delete_EN
【UPRtek Unbox】Wing WiFi Card Connection_EN
【UPRtek Unbox】Tripod Bracket_EN
【UPRtek Unbox】Strap Installation_EN
UPRtek offers Wing Wi-Fi wireless remote control card to work with handheld spectrometer to break through environmental constraints and allow you to measure and share data any time and any where.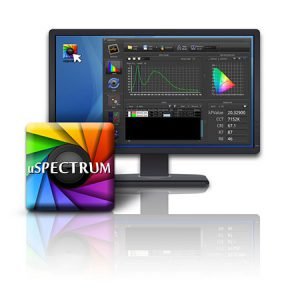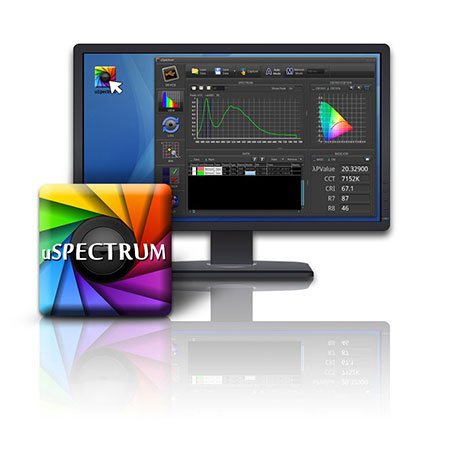 UPRtek design and produce handheld spectrometer not only provides an easier measurement method, but also abundant spectral information which is widely used in optics field. The handheld
UPRtek has extensive experience in mobile APP design and development. Designe the uSpectrum APP for UPRtek handheld spectrometer series. It provides App Store and Google Play the mos
Photophysical Research and Teaching, LED Light Color Research, Spectral Measurement Teaching Aids
Did you, like me, ever thought of "how did light come from?" When you start learning about how to produce light, you may find that light is not only contains electrons, energies, photons, and many mathematic computation. Producing light also involving colors, color
Plant Growth Light Measurement, Plant Factory Measurement Tool, Plant Growth Monitoring

Indoor Agriculture has been increasingly gaining interest as a means for plant assisted growth using artificial light. This has ramifications for supplemental food production during winter months, especially in regions with short days and reduced sunlight. This technology also
SEND PRODUCTS INQUIRY TO US
To provide with better services, pleaser fill out the form below.
We Need Your Consent
By consenting to this privacy notice you are giving us permission to process your personal data specifically for the purposes identified. Consent is required for us to process your personal data, and your data will not be shared to third parties.