SCREEN COLOR MEASUREMENT, DISPLAY PRODUCTION QUALITY CONTROL, MONITOR BRIGHTNESS REQUIREMENTS
What is the first thing that comes to your mind when someone talks about display? Is there any relative between UPRtek and display technology? The rapid technology development powering the display on your TV screens and even your mobile phone displays. You must be surprised when every time a display manufacturer announces the newest innovative display technologies. More colors, more pixels, bigger and thinner, even curved or folding screens…, all you needed is the driving force behind the display technology – MK550T handheld spectroradiometer.
Advanced LED and OLED technology has big breakthrough on color, resolution and appearance of display
There have been many articles in the past discussing the differences between LCD, LED and OLED displays. The display innovation was pushed by applying LED and OLED technology as light source for displays. As mentioned in the previous paragraph, display colors, resolutions, and appearances were having big breakthrough, which were all connected to this technology. However, display manufacturing is a kind of complicated business. Therefore, many high-level measuring instruments, production equipment, and analysis software are needed for mass production to meet human needs in the TV and mobile phone markets.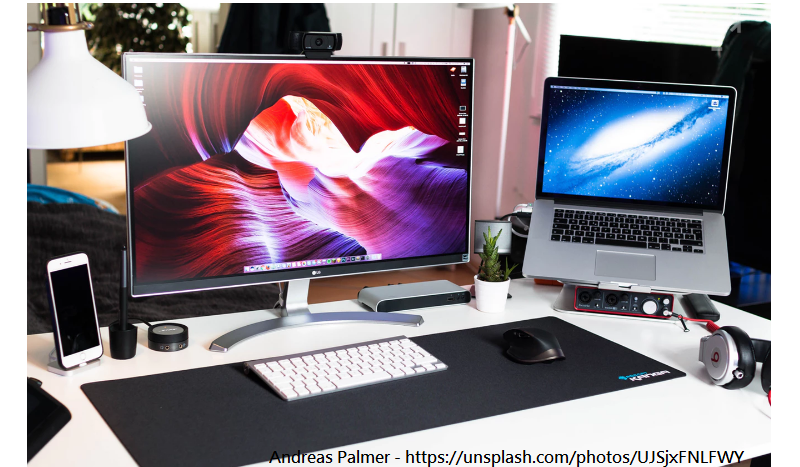 Accuracy, Quality and Standard Operation of Display Production are Further Enhanced
The MK550T handheld Luminance Meter developed by UPRtek is a great helper for display production and manufacturing. The MK550T Luminance Meter is different from the traditional filter-type architecture and is equipped with the most advanced spectral optical to assist manufacturers to increase accuracy on display color and brightness. Free uSpectrum color analysis software and uFlicker Flicker control software facilitate the display products in quality management. Calibration Program production calibration software ensure the consistency of production conditions to meet the standard operating procedures.

UPRtek Spectroradiometer Work with World Leading Display Color Calibration Software
UPRtek has been working on the Luminance Meter market for many years. In 2017, it collaborated with SpectraCal CalMAN, the world's leading provider of video display calibration software, which belongs to Portrait Displays, Inc. MK550T is treated as an peripheral specific meters with CalMAN® Color Display Calibration Software for multiple entertainment equipments and AV products. Besides, MK550T is supported to most popular CalMAN® series in CalMAN® Studio, CalMAN® Video Pro, and CalMAN® Ultimate.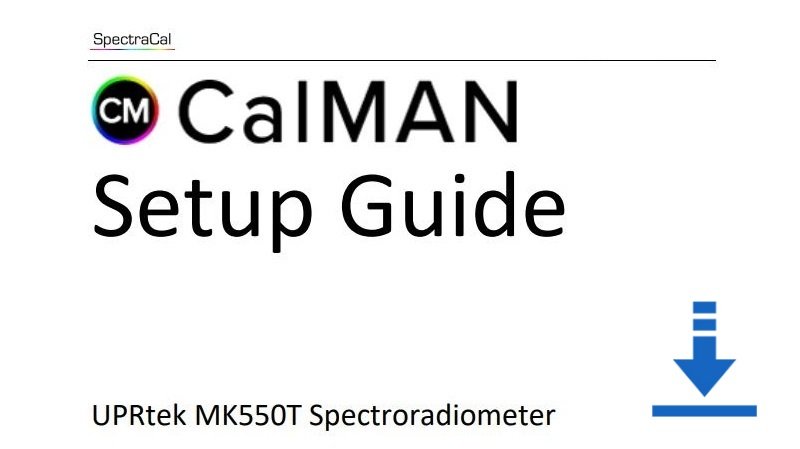 MK550T with CalMAN® For Matching Multi-Panel Video Walls
CalMAN® Ultimate, is the master product of all other CalMAN® software combined and has the most workflows and most extensive hardware support of any CalMAN® software. The supported hardware including UHD/4K/HDR TVs, Computer Monitors, Projector UHP/LED/LASER, Multi-Panel Video Walls, and Reference Video Monitors. Calibration workflow allows calibrators of multi-panel video walls to view and adjust the color settings of each display in one comprehensive software application.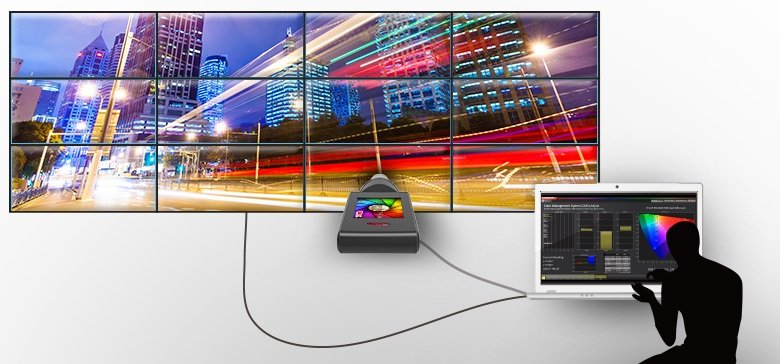 About CalMAN® Studio and how to work with MK550T
CalMAN® Studio, is a complete calibration suite for studio professionals. Capable of calibrating Grade-1 reference monitors, computer monitors, and client-viewing flat panels or projectors. It is the perfect tool for calibrating the entire production chain. Includes extensive hardware support for the latest monitors and video output devices.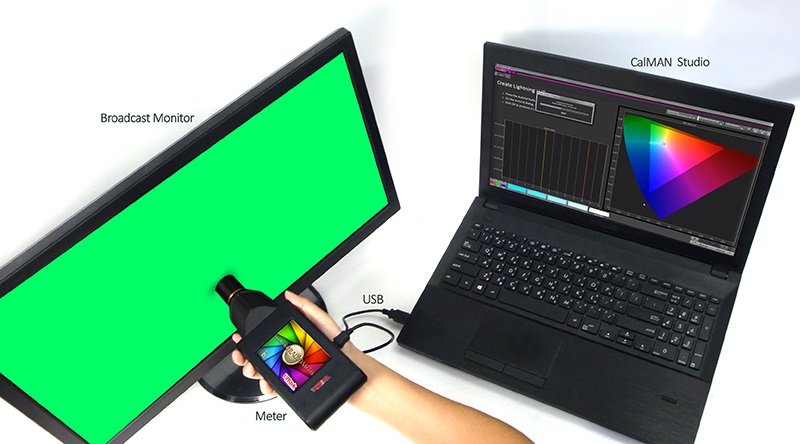 About UPRtek's partner Portrait Displays
Portrait Displays, Inc., since 1993, is a leading application software provider (ASP) for PC, smartphone, and tablet displays. The Portrait Displays team now includes SpectraCal, the world's leading provider of video display calibration software. The combined companies offer value-added, feature-rich solutions to both OEM display manufacturers and end users seeking improved accuracy and manageability of their displays. Portrait Displays, an Intel Capital Portfolio company, is a private corporation with headquarters in Pleasanton, California, USA with representatives in Europe, Taiwan, China, Japan, and Korea.
More articles for your reference about MK550T and CalMAN
@Avforums
#CalMAN 2017 5.8.1 RC1 – Released @ 07 July 2017
#New Hardware Support
#UPRtek MK550T spectroradiometer
@AV NIRVANA
#CalMAN 2017 Makes Calibration Faster While Offering Tech Advances
#CalMAN 2017 also offers support for the following peripherals……
#UPRtek MK550T spectroradiometer
@HOMETHEATER EQUIPMENT
#CalMAN 2017 5.8.1 RC1 – Released @ 07 July 2017
#New Hardware Support
#UPRtek MK550T spectroradiometer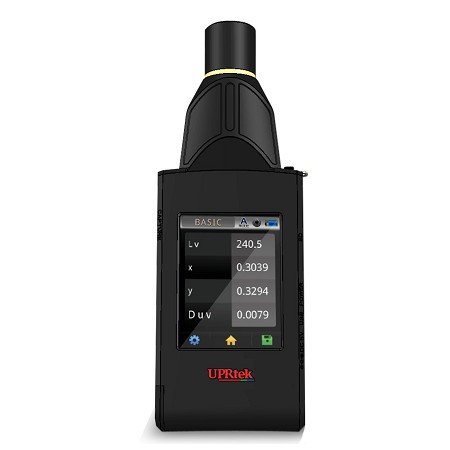 MK550T
MK550T Handheld Spectroradiometer combines the advanced Optical spectral know-how and electronic signal processing technology to make the whole measuring system becomes faster and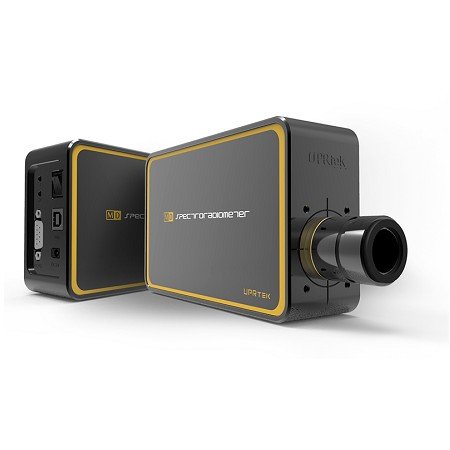 MD100N
The Desktop-MD100N color and brightness inspection is considered as the Master in Display Test Systems and is an expert in capturing the high performance of contrast and color in display. It utilizes