UPRtek Certificates and Awards
Consumers and customers need to be assured of the integrity and dedication of the companies they purchase products and services from.  UPRtek demonstrates our commitment by seeking out accreditation from major global standard certifications and awards recognition from established worldwide industry organizations.
Certification from standards and compliance organizations.
TÜV Rheinland
TÜV Rheinland is a world leading testing and verification organization with over 20,000 employees, including highly qualified experts in technical testing systems and technology commerce.  TÜV Rheinland is a member of the United Nations Global Compact.
CE Certification for EEA and FCC
CE or "Conformité Européenne" certified means that UPRtek products comply with European health, safety, performance and enviornmental requirements.  EEA represents the European Economic Area. CE FCC indicates that our products also complies with US Restriction of Hazardous Substances requirements.
Certifications for Traceability of Measuring Instruments
UPRtek measuring devices comply with the following "traceability" requirements.

Taiwan ITRI
China National Institute of Metrology
USA NIST (National Institute of Standards and Technology)
German DIN (Deutsches Institut fur Normung)
Japan JIS (Japanese Industrial Standards)
The Grow Light Handbook
Everything thing you need to know to get started on Indoor Farming, PAR meters, and Grow Lights  – history, industry, vertical farming, PPFD, types of lights, photosynthesis and more!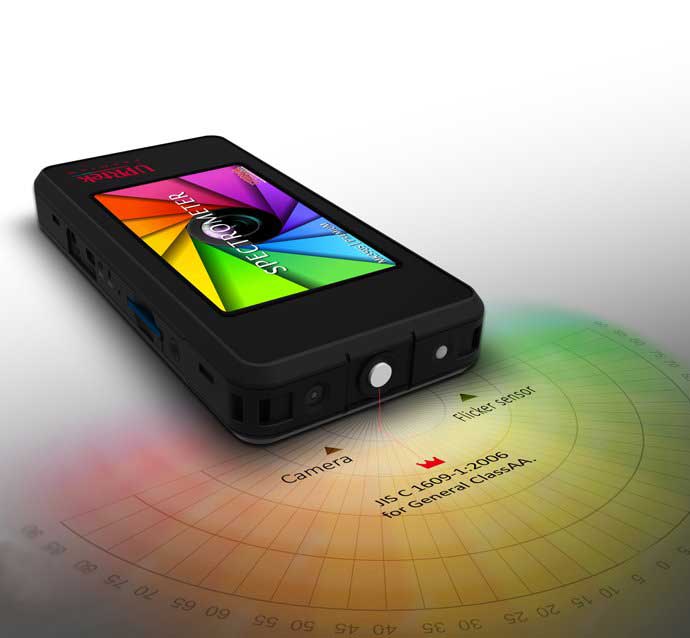 United Power Research and Technology
UPRtek (est. 2010) is a manufacturer of portable, high-precision light measurement instruments; Handheld Spectrometers, PAR meters, Spectroradiometers, Light Calibration Solutions.
UPRtek HQ, R&D and manufacturing are all based out of Taiwan, with Worldwide representation through our certified Global Resellers.
What is a "Spectral" PAR Meter
Valentine's Day is approaching, and you're an anxious indoor rose farmer trying to encourage your buds to bloom in time.
The good news is that researchers have begun to understand the triggering mechanisms for seed germination, flowering, and fruiting, involving grow-light strategies
Now indoor farmers are using this information with "Spectral" PAR meters, measuring grow lights for a light metric PSS (Phytochrome Photostationary State) to trigger photomorphogenesis (i.e., plant transformations caused by light).