MK350S Premium All-Purpose
Visual Merchandising, Blue-Light, Flicker, PAR meter
MK350S Premium is a full-featured Handheld Spectrometer used by lighting professionals whose broad  customer base presents a wide range of projects and lighting challenges.
MK350S Premium Spectrometer
Photo by Arturo Castaneyra at Unsplash 
▸MK350S Premium File Downloads
(click image to download 360 view)
Introduction.
The MK350S Premium is a full-featured Handheld Spectrometer used  by top-tier Lighting Professionals, whose customer base and project scopes are wide ranging, with varying requirements in light measurement and problem solving.
That being said, the MK350S Premium is designed to tackle almost any lighting situation that comes your way, including:
LED Manufacturing
Public Lighting Safety
Lighting Design
Academics & Research
Grow Lights and Indoor Agriculture
Learn about MK350S Premium in 3 min 51 sec
Specs at-a-glance
Spectrum
Sensor
CMOS Linear Image Sensor
Wavelength Range
380 to780 nm
Wavelength Data Increment
1 nm
Spectral Bandwidth
Approximately 9 nm (Half Bandwidth)
Measurement Range
1 to 150,000 lx
Features
Measuring Capabilities

1. Illuminance(Lux)/Foot Candle(fc)



2. Correlated Color Temperature(CCT)



3. CIE Chromaticity Coordinates




    (1)

CIE 1931 x,y Coordinates


    (2) CIE 1976 u',v' Coordinates


    (3) CIE 1931 XYZ Value



4. △x,△y,△u',△v'



5. Duv, Excitation Purity, S/P ratio

6. Dominant wavelength

7. CRI, Ra, R1~R15, CQS, GAI, TLCI, TM30-18

8. Flicker Frequency, Percent Flicker, Flicker Index, Flicker Risk IEEE PAR 1789

9. Transmittance

10. Blue Light Hazard (EB/KBv/RG)

11. Melanopic Lux
Dark Calibration
Auto
System
Display
4.3" 800 x 480 Resistive Touch LCD
Battery Operation
Up to 4 hours after Fully Charged
Dimensions
163 x 81 x 26.6 mm (H x W x D)
Weight (with Batteries)

260g ± 10g

Camera Resolution
2M pixels
Languages
English / Traditional Chinese / Simplified Chinese / Japanese / Spanish / German / French / Italian / Russian
Data Format
Excel Data and Jpg Images (screen capture)
LED Manufacturing – Beats Integrating Sphere
Nothing beats an integrating sphere for high precision light measurement, but it's usually confined to laboratories and research departments.  In a manufacturing environment, sometimes the situation calls for versatility and flexibility in light measurement, as in batch testing, ad-hoc testing, spot-checking, or customer demonstrations.
The MK350S Premium is a portable lab-level measuring instrument designed for just that.  In addition to a full set of measurement metrics, it contains manufacturing features to boost productivity in QC activities.
Compare Mode – side by side product compare
Log Mode – Interval testing and data collection
Checker Mode – Quality Assurance
LED Bin rating (ANSI78.377)
Public Lighting Safety – Crush the bad lighting
TLA or Temporal Light Artifacts can be problematic for light safety in public areas.  The MK350S Premium measures for problematic areas of lighting.
Flicker – Measures Flicker and provides severity assessment. (based on IEEE PAR 1789-2015 safety regulations)
Stroboscopic Effect – SVM metric measures one of the most dangerous lighting artifacts especially in factories with high speed equipment.
Blue Light Hazard – BLH is an insidious hazard implicated in cataracts and macular degeneration.  MK350S Premium provides measurement and assessment. (IEC 62778 and utilized IEC 62471 standards)
Human Centric Lighting – HCL measures how lighting can impact our physiology and chemistry.  Poor HCL ratings are implicated in diminished attention, depression and sleep disorders. (WELL Building Standard-V1 and CIE TN 003-2015 Report)
Cyanosis Observation Index – Inadequate lighting in medical facilities can impede a diagnosis called Cyanosis. Artificial lighting lacks certain colors and is unable to display skin colors adequately.  This can delay this crucial assessment of skin color, while a patient progresses through registration, waiting lines and triage.
Lighting Design – Create ambiance consistently.
If you are a lighting designer or a light setup coordinator, you probably understand the very subjective nature of light and color.  It's very stressful work, especially with large projects and short deadlines.
With a spectrometer, you are validating your design by the numbers, and saving the data for subsequent projects.  MK350S  Premium provides Spectrums, LUX visuals and many Color Rendering Indices, to help designers quickly and confidently evaluate their lighting conditions.
Academics and Research – Perfect Teaching Tool, Data Collection, Data Analytics
The MK350S Premium is widely employed by major Universities and Research organizations.  It's easy to transport from office, to lab and classroom.  It connects to large screens through PCs, collects large swaths of data, and easily transports and exports data to other systems for data analysis.
Grow Lights and Indoor Agriculture
Indoor agriculture is a  fast growing industry with potential hi-impact on global food supplies.  MK350S Premium can measure PFD and PPFD for grow lights.
Spectrum Measurement – Hitting the target
Precision is paramount when presenting credible numbers .  UPRtek spectrometers uses Diffraction Grating with a CMOS Linear Image Sensor to gain very tight bandwidth differentiation.
The MK350S Premium provides over 40 light measurement metrics (CCT, LUX, CRI, CIE (1976/1931), PPFD, CQS, Duv, LambadaP, S/P ratio.
Connect-up for Big View & Data Analytics
One of our most popular features is our uSpectrum PC software.  It allows the MK350S Premium to connect to PC devices through USB cable for full screen viewing, data collection and data export to popular software.
Full Featured means Full Confidence.
Don't get caught without the right tools for the job.  If you are a lighting specialist, the MK350S Premium is the most comprehensive product in our lineup.  And that means confidence in your capabilities and confidence from your customers!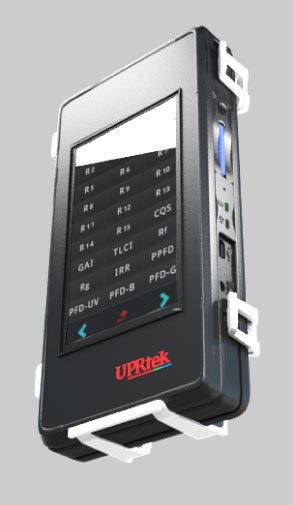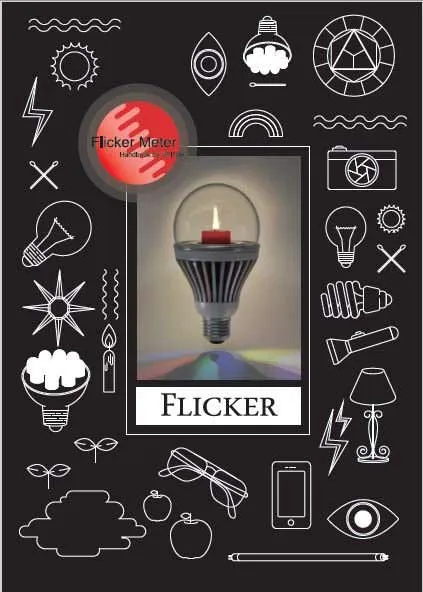 The Flicker Handbook
Everything thing you need to know about Flicker, an insidious, potentially serious lighting artifact impacting visual safety for public places like hospitals, offices, libraries, and more...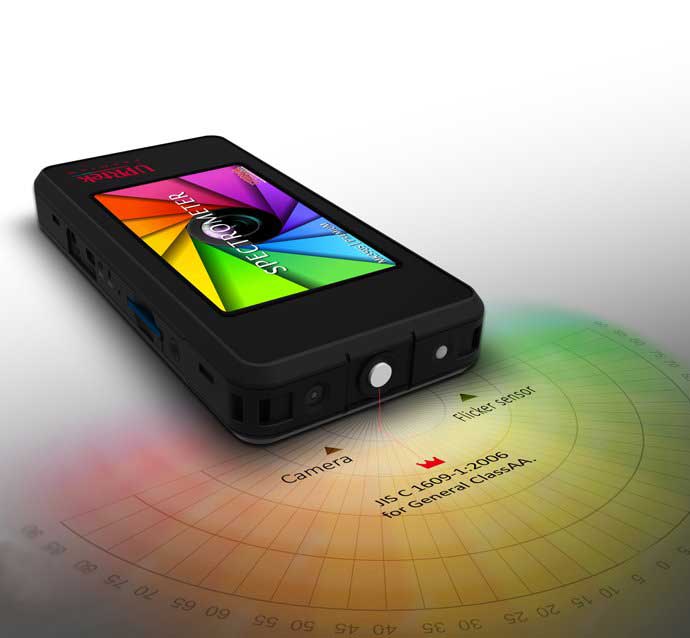 United Power Research and Technology
UPRtek (est. 2010) is a manufacturer of portable, high-precision light measurement instruments; Handheld Spectrometers, PAR meters, Spectroradiometers, Light Calibration Solutions.
UPRtek HQ, R&D and manufacturing are all based out of Taiwan, with Worldwide representation through our certified Global Resellers.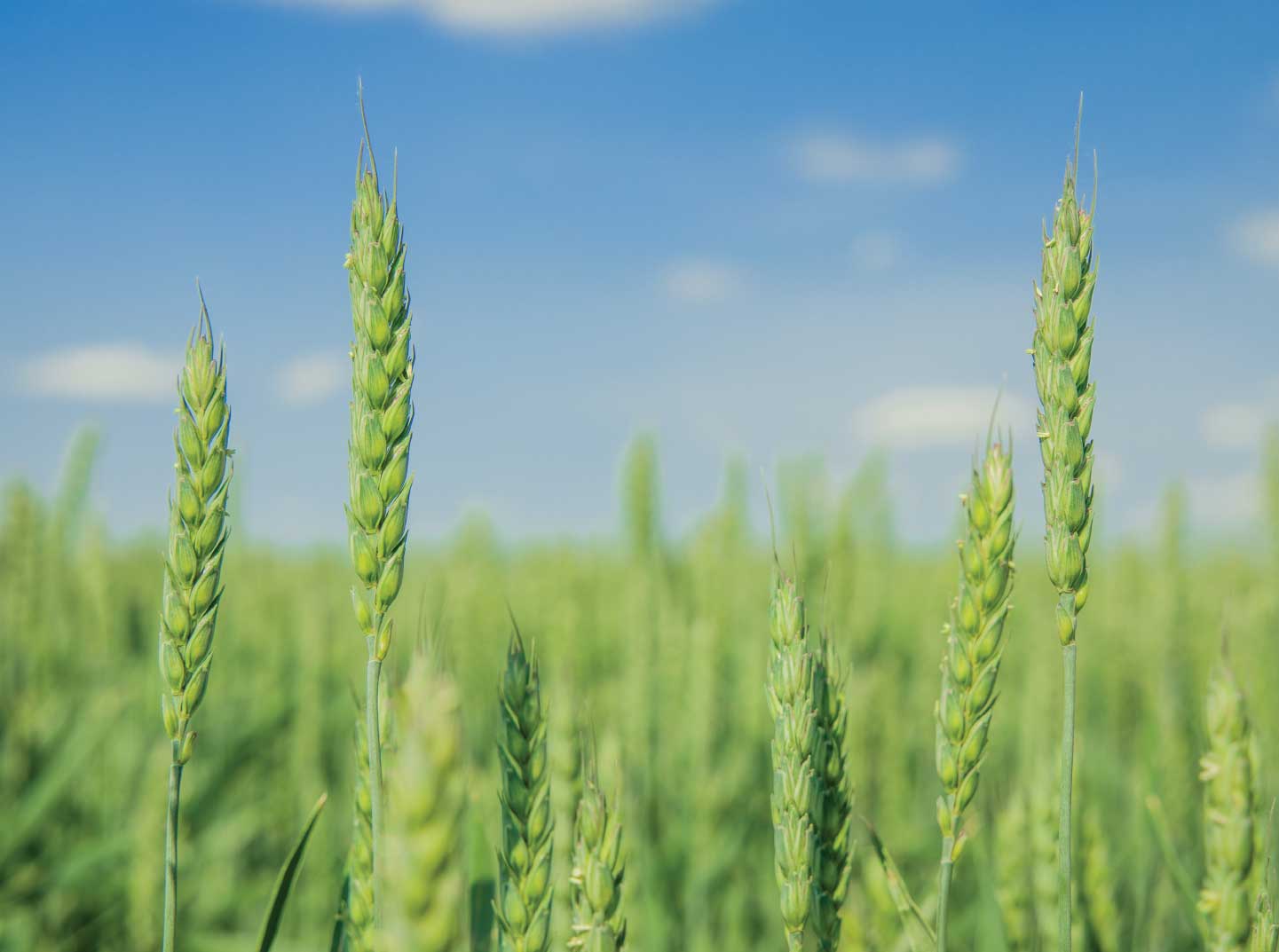 Growers and budding scientists, get up to speed quickly on one of the most essential elements of all life on the planet, The Mighty Chlorophyll Molecule.
Join us and discover more about plant, light and color biomechanics to help you step up and dive deep into this fascinating topic.