How to download the latest firmware update for your UPRtek Spectrometer?
Product Firmware Update
This article explains how to download a firmware update for UPRtek handheld spectrometers.  UPRtek on occasion will fix system bugs, add functionality or optimize performance – these fixes are passed to our customers through free firmware updates. You may follow the steps below to get the latest version of the firmware (FW) for your UPRtek device.  We will use the MK350S Premium product as an example below.
Step 1
On the UPRtek website, please go to the menu bar and select Support – Download Center as shown below.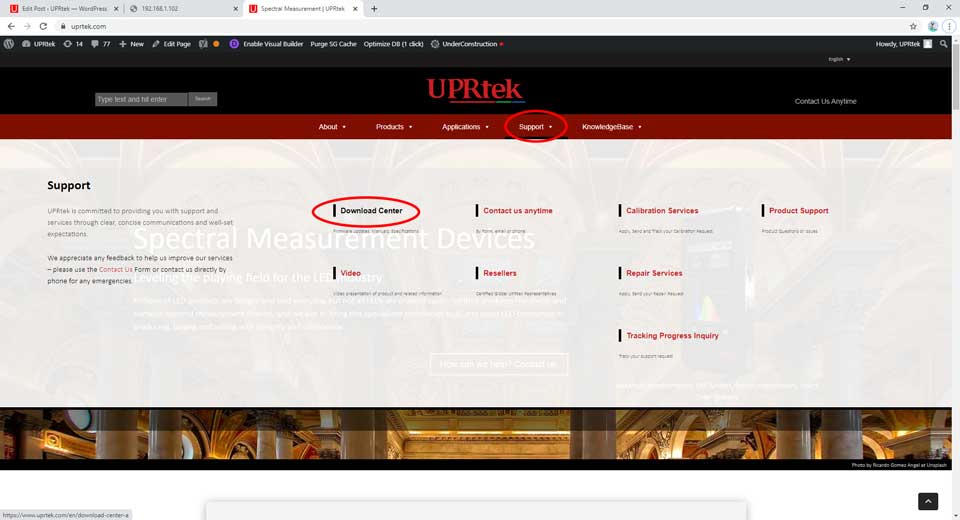 Step 2
Find the appropriate model from one of the drop down menus below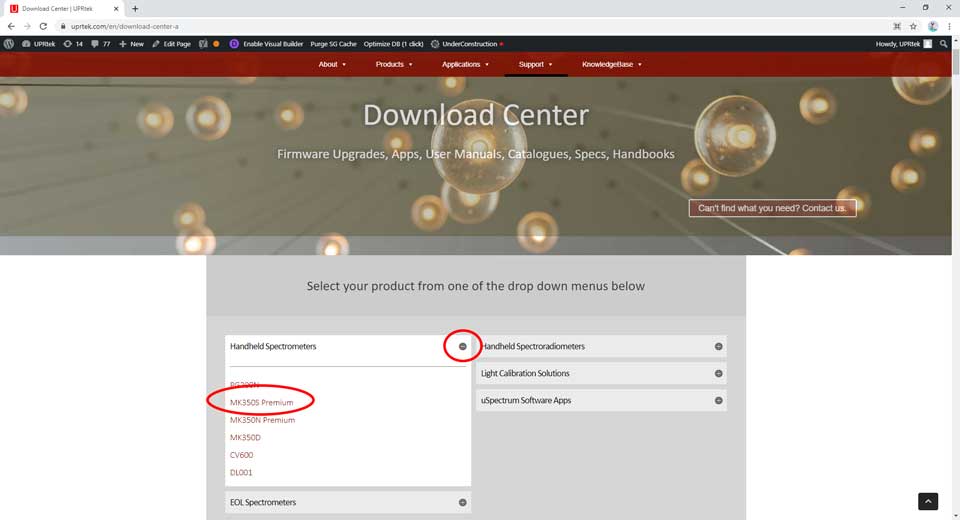 Step 3
After you click on the product item, you will be taken to the section where all the downloads are listed for that product.  The firmware update is delivered as a zip file.  There may be several firmware zip files to choose from depending on your location.  Click on the appropriate link as shown.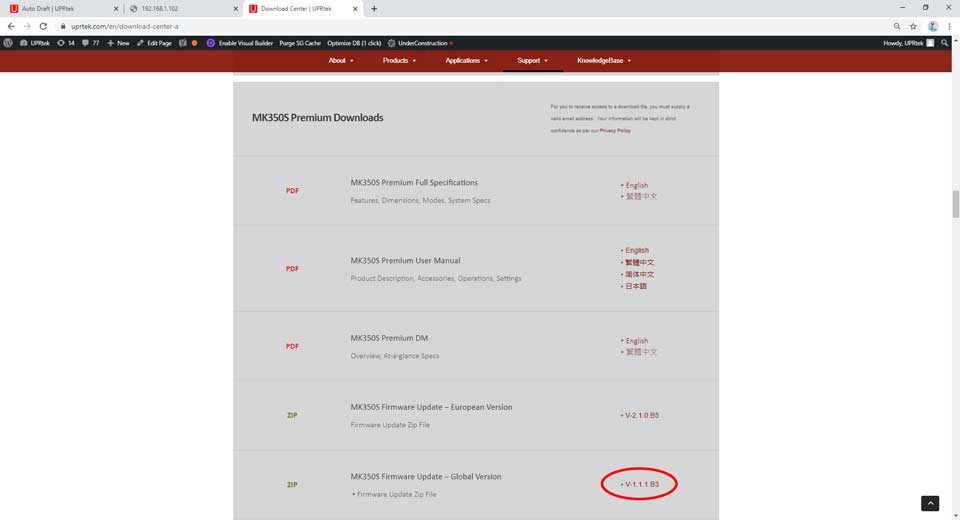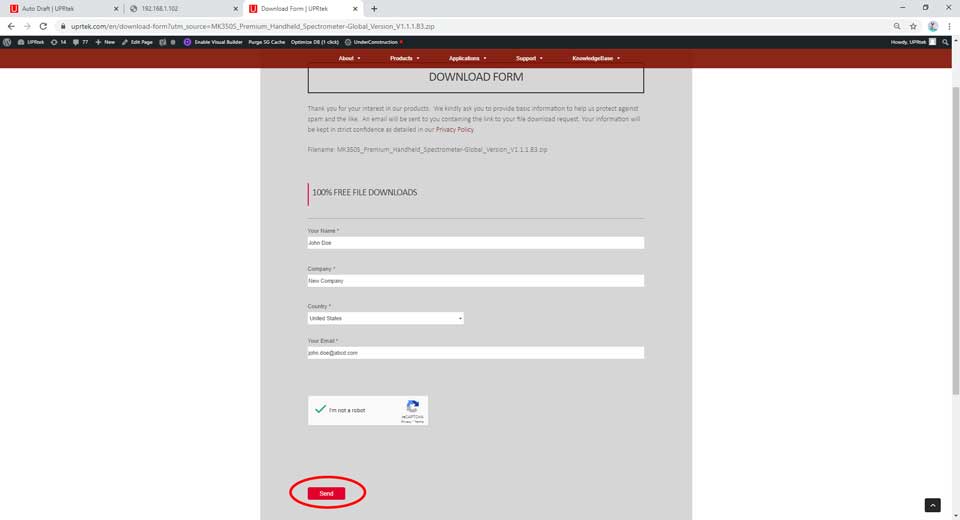 Step 5
You will receive an email with a link address.  Press on that link and the firmware update zip file should automatically open up a web browser and start downloading.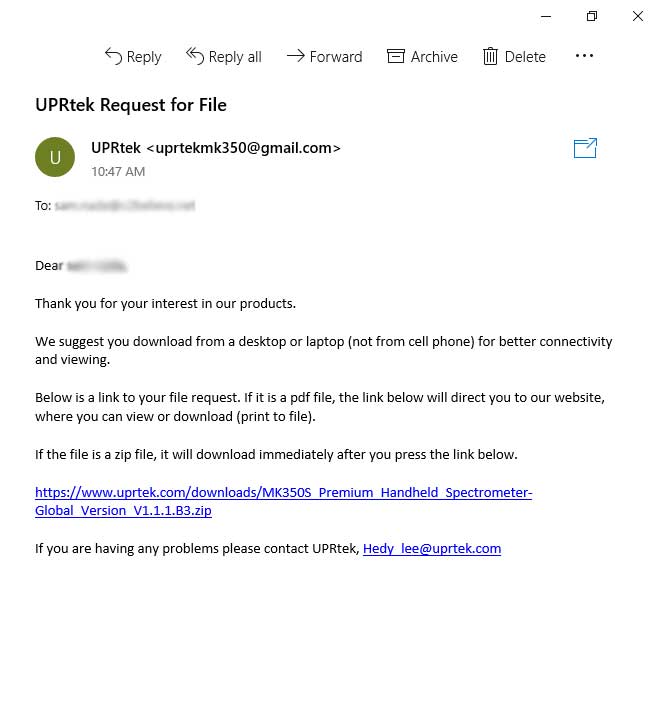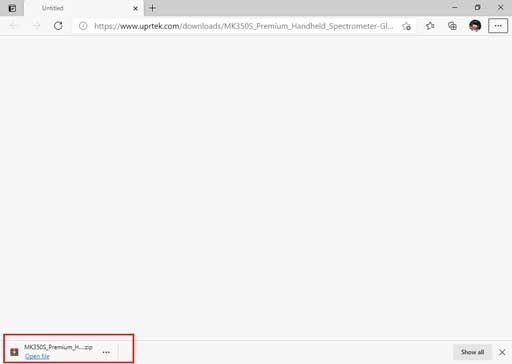 If you need information on how to install the FW onto your device, you can go back to the download center (Support>Download Center) and download the FW installation guide for your product.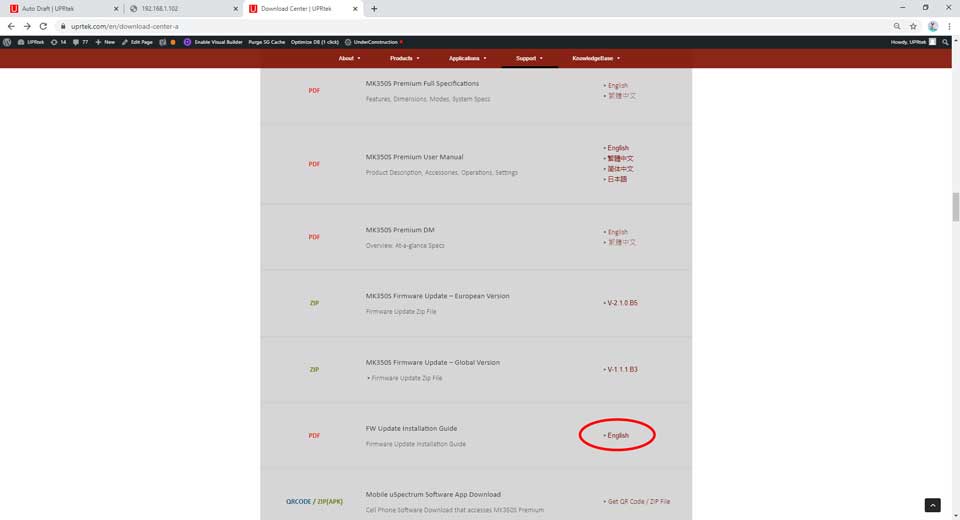 If you are having any problems or have questions, please contact us here.