Test and Give You The True Color –Display Measurement and Testing Solution
MK550T Handheld Spectroradiometer, MD100N Desktop Spectroradiometer Now Available!
Due to the rise mobile devices, the performance of various displays such as LCD, LED, OLED and HDR ... has become an important indicator of product evaluation in the industry. In order to meet the high demand for color detection, UPRtek officially launched Handheld Luminance Meter - MK550T handheld luminance meter and MD100N luminance meter in 2018. They can be operated without computer connection, and the other desktop model for display measurement solution that is designed for mass production. According to different occasions and usage to allow users to use flexible, excellent color inspection ability is definitely your best choice in the color brightness measuring solution.
High accurate measurement performance
Make sure that the spectral sensitivities of x (λ) / y (λ) / z (λ) are comparable to the CIE1931 color matching function. Easily enhance the chroma accuracy and provide measurements result which closer to the human visual function.
Excellent performance in luminance measuring
Ensure the accurate measuring range from 0.05 ~ 5,000 cd/m2. It fully supports the GAMMA correction task from high to low luminance range precisely for most of display products.
Laboratory level with online measuring speed
Leading the industry and meet the user online measurement requirement with adaquate speed and high precision, It'e precisely suitable to apply to mobile phone panel production line.
Master in Display Test Systems - MK550T Handheld Spectroradiometer, MD100N Desktop Spectroradiometer will be officially unveiled in 2018 FPD China, for more detailed information, please go to: https://www.uprtek.com/event/UPRtek-event-2018-005.html
More details of MK350 Handheld Spectrometer Series, please go up to the official Website : https://www.uprtek.com/category/Handheld-Spectrometer/CAT-Handheld-Spectrometer.html
Any questions about our service & products, please visit the FAQ on our website, or you can leave your message and contact information, we will feedback you as soon as possible.
UPRtek Marketing Department
Press Contacts:Phoebe Sung
Tel:037-580885# 8212
Mail:mkt@uprtek.com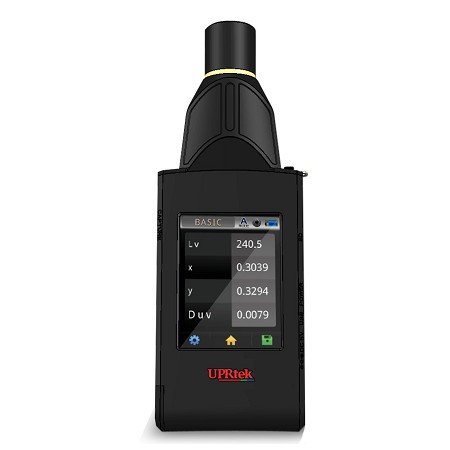 MK550T
MK550T Handheld Spectroradiometer combines the advanced Optical spectral know-how and electronic signal processing technology to make the whole measuring system becomes faster and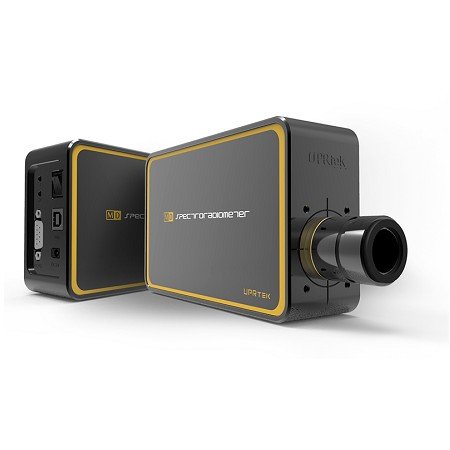 MD100N
The Desktop-MD100N color and brightness inspection is considered as the Master in Display Test Systems and is an expert in capturing the high performance of contrast and color in display. It utilizes