HOW TO USE THE COMPUTER TO READ THE MEASUREMENT DATA OF THE SD CARD IN THE HANDHELD SPECTROMETER?
Read Data
The UPRtek handheld spectrometer is different from other brands in the design of the built-in memory. The UPRtek spectrometer has an SD card slot on the hardware so that users can read data through the computer in the following three ways. We wish to let users expand the measurement data without limit, and no longer worry about memory storage space not enough and spending a lot of time to delete the data.

Method 1: Read SD card through computer
You can take out the SD card in the spectrometer directly and use a computer to read or view the measurement data (Excel) and spectrum (JPG) in the SD card.


Method 2: Read data via USB Connection
Users need to place the SD card in the handheld spectrometer and use the USB cable to connect with the computer then read the data in the SD card.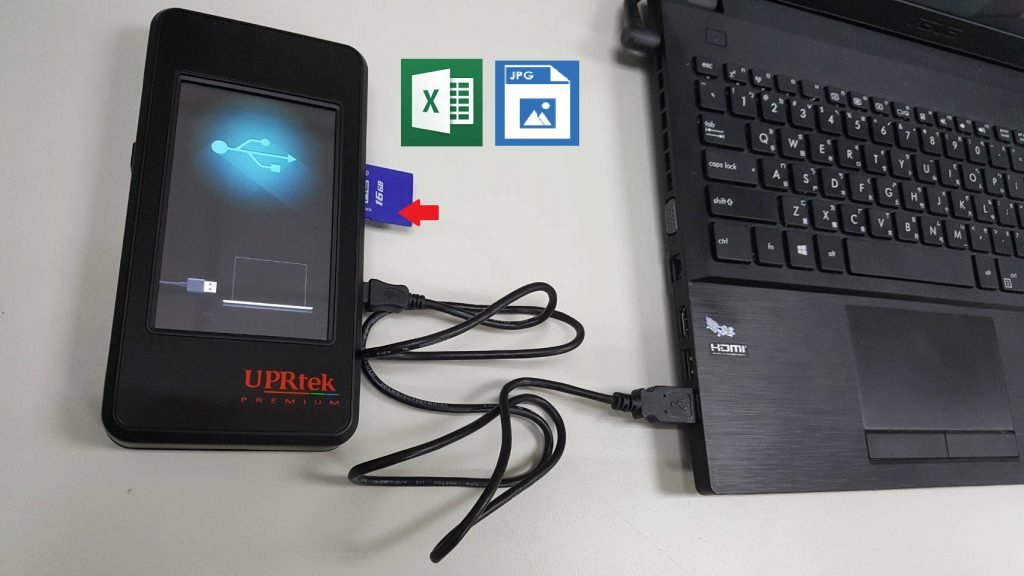 Method 3: Read and analysis the data through uSpectrum software
In order to help users of handheld spectrometers perform big data analysis, UPRtek completed the development of uSpectrum Spectral Analysis PC software in 2013. Users can download and use it for free and improving work efficiency.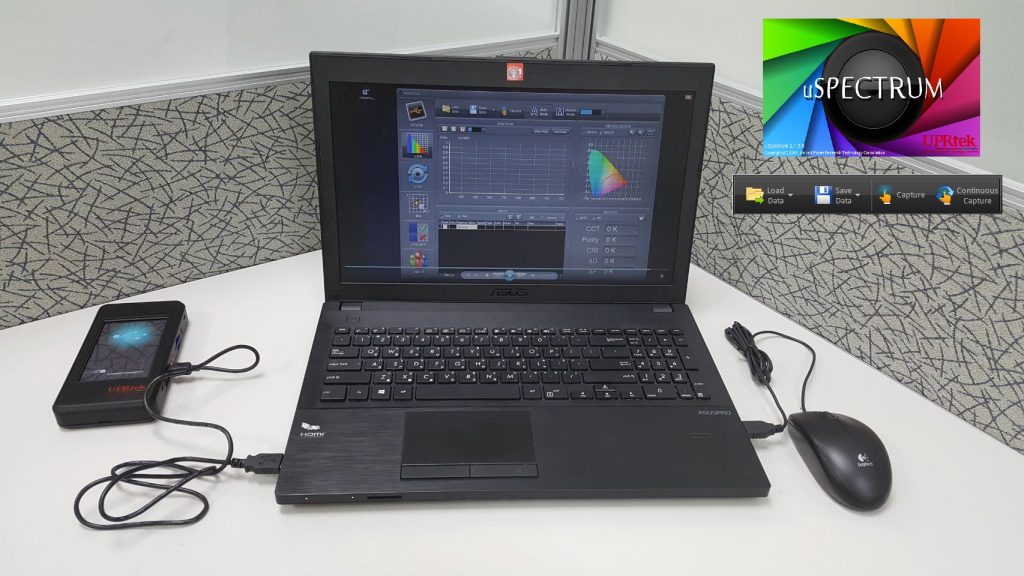 uSpectrum connection and spectrometer setup
Before connecting uSpectrum software, please set up your spectrometer according to the following steps. You can use USB cable to connect with uSpectrum software to read the data in SD card and you can also process measurement and analyze data directly on it!

Option → USB mode → "PC connection mode"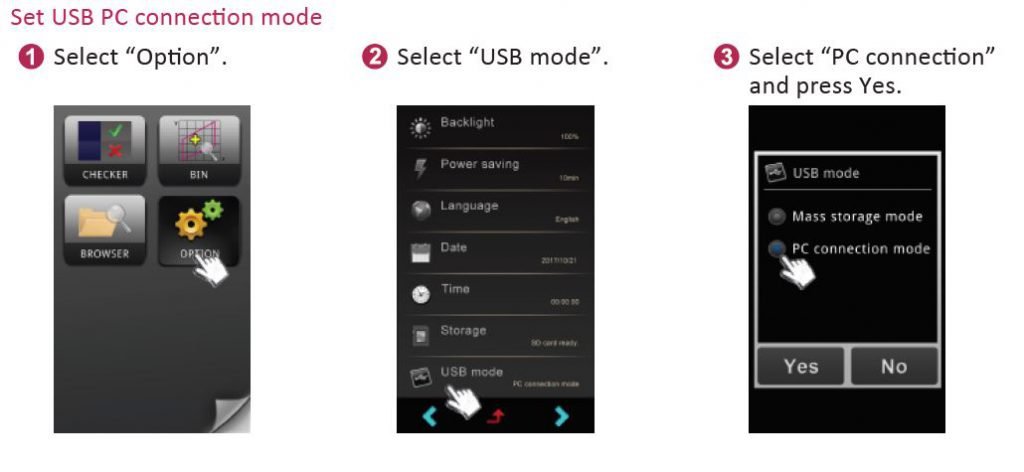 Spectrometer models and connection methods
Please refer to the following list, and read the data in your handheld spectrometer with the spectrometer model accordingly.