▸uSpectrum PC Software Downloads
uSpectrum PC Software
Connect your UPRtek device to a PC/Laptop for full screen, workstation capabilities, with uSpectrum PC Software.
Specs at-a-glance – PC requirements
Item
Description
Monitor resolution
1025X768 or higher
Ram
1.0 GB or higher
Color Depth
16-bit Color or higher
HD Space
300 MB free space
Operating System
Supports Windows and MAC Operating Systems
Note: Most processors produced in 2010 or later should work properly

Introduction
Compact UPRtek devices have small screens, but sometimes it's more convenient to see all the data at once.  You may want to compare the CCT with the Spectrum and CIE chart all together, or any number of other combinations.
You can install the uSpectrum PC Software on a PC/laptop and then cable-connect to your UPRtek device.  It allows you a full PC workstation interface to your UPRtek device for operating, measuring, and then analyzing, juxtaposing and evaluating data.
It's become one of our most popular features and it gives our users the data analytical tools to measure accurately, evaluate thoroughly and assess with confidence.
Applicable Products:  PG200N, MK350S Premium, MK350N Premium, MK350D, MK350S Advanced, PG100N, MK350N Basic, MK350N Plus, MD100N, MK550T, CV600(Read Only)
Seeing the Big Picture
Seeing the "Big Picture" is why uSpectrum software is so useful for our users.  Not only can you compare different data objects in one place, you  can also configure which data objects you want to see on the screen.
uSpectrum Report Function
uSpectrum can also accumulate the lighting data into a report that can be saved or delivered to others for review.
uSpectrum for Research and Production Line
uSpectrum is used for hands-free UPRtek remote operations to collect and analyze light data.  This has been used in research facilities and manufacturing production lines to accumulate data for statistical and RD analysis.
ODM/OEM, Distributors, Agents, purchasing large amounts of LED products, can also use these features to QA products before shipment.
The Grow Light Handbook
Everything thing you need to know to get started on Indoor Farming, PAR meters, and Grow Lights  – history, industry, vertical farming, PPFD, types of lights, photosynthesis and more!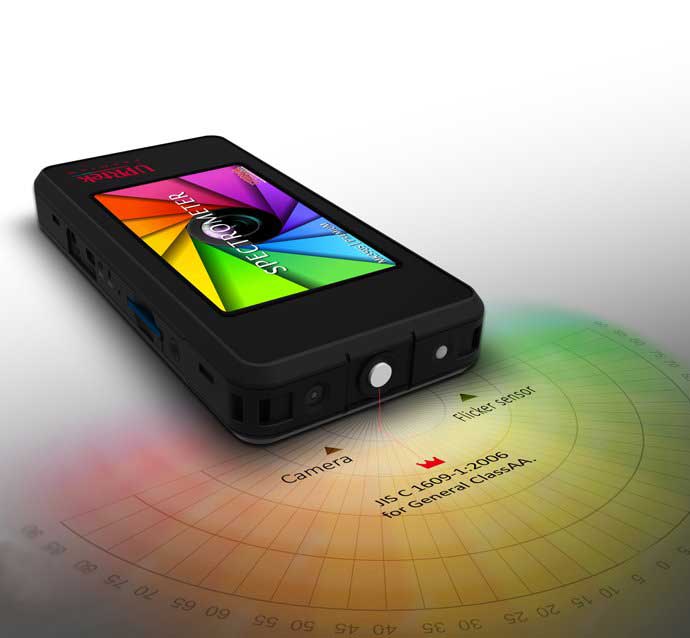 United Power Research and Technology
UPRtek (est. 2010) is a manufacturer of portable, high-precision light measurement instruments; Handheld Spectrometers, PAR meters, Spectroradiometers, Light Calibration Solutions.
UPRtek HQ, R&D and manufacturing are all based out of Taiwan, with Worldwide representation through our certified Global Resellers.
What is PSS (Phytochrome Photostationary State)?
Valentine's Day is approaching, and you're an anxious indoor rose farmer trying to encourage your buds to bloom in time.
The good news is that researchers have begun to understand the triggering mechanisms for seed germination, flowering, and fruiting, involving grow-light strategies
Now indoor farmers are using this information with "Spectral" PAR meters, measuring grow lights for a light metric PSS (Phytochrome Photostationary State) to trigger photomorphogenesis (i.e., plant transformations caused by light).