Features
Wireless LAN
802.11 b/g/n
Capture Remote Control
Yes
Software Support
Apple Store / Google Play
Memory Card
8GB
Introduction
The Wing Wireless WiFi Control Card allows UPRtek products to receive wireless remote control from  mobile devices.
This allows you to perform hands-free operations using wireless remote control.
Applicable Products:
| | | |
| --- | --- | --- |
| Product | Requires Wing for WiFi wireless | Built-in BT Wireless |
| CV600 | ✓ | |
| MK350D | | ✓ |
| MK350N Plus | ✓ | |
| MK350N Premium | ✓ | |
| MK350S Advanced | ✓ | |
| MK350S Premium | ✓ | |
| PG100N | ✓ | |
| PG200N | | ✓ |
The WING card is bundled with your UPRtek device if your device is listed above as requiring it for wireless connectivity.  Since the WING card is inserted into the SD Card slot, it also is used for storage of capture data and data transfer to other devices.
Remote Control Flexibility and Convenience
When you are comparing light products you may want to mount your UPRtek device on a stand to achieve pure, unadulterated  results. Otherwise, hand movements, pressing buttons, and device positioning may introduce some variability in your readings.
Remote control opens up possibilities for creative use of light measurement.
Mobile Spectrum App for your mobile devices
Your mobile devices need to download the Mobile Spectrum Apps to connect to and operate your UPRtek device.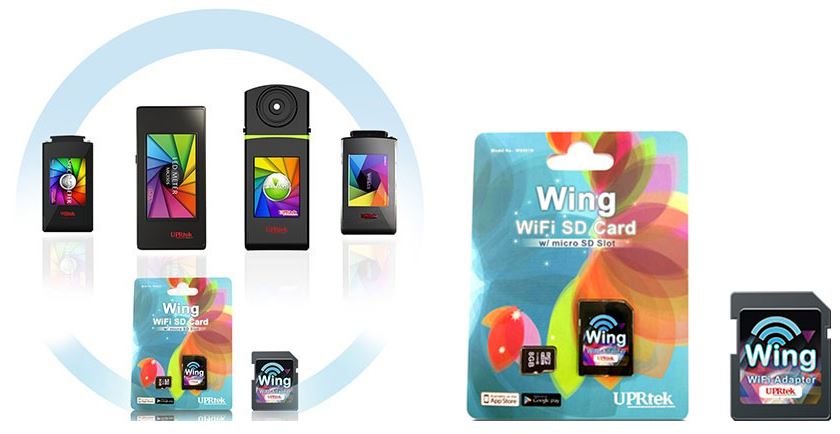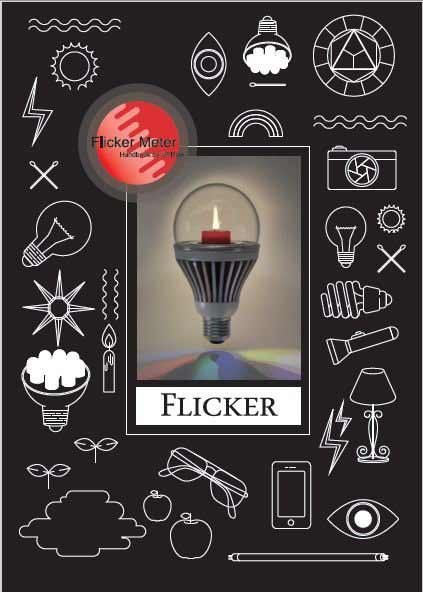 The Flicker Handbook
A comprehensive look at Flicker, why we have it, what problems it presents, how you can measure it and what you can do to avoid it.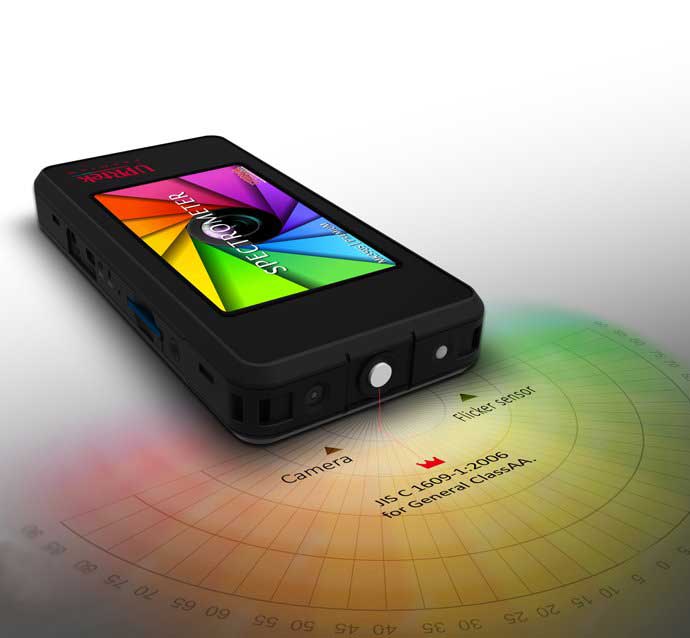 United Power Research and Technology
UPRtek (est. 2010) is a manufacturer of portable, high-precision light measurement instruments; Handheld Spectrometers, PAR meters, Spectroradiometers, Light Calibration Solutions.
UPRtek HQ, R&D and manufacturing are all based out of Taiwan, with Worldwide representation through our certified Global Resellers.
UPRTEK AT THE 30TH INTERNATIONAL CONFERENCE ON ARABIDOPSIS RESEARCH (ICAR 2019)
UPRtek's partner in China, Quelighting Optoelectronics Co., Ltd, and Plant Growth Chamber Manufacturer Ningbo Jiangnan Instrument Factory will attend the 30th International Conference on Arabidopsis Research (ICAR ) which is being held on June 16-21 at Huazhong Agricultural University in Wuhan City, Hubei Province, China.