HOW TO USE THE WING WIFI CARD FOR USPECTRUM APP WIRELESS MEASUREMENT?
Product Function
UPRtek Handheld Spectrometer specific edition provides Wing WiFi SD card accessories, users can use your smart device through App Store or Google Play applications for wireless measurement.
Wireless connection steps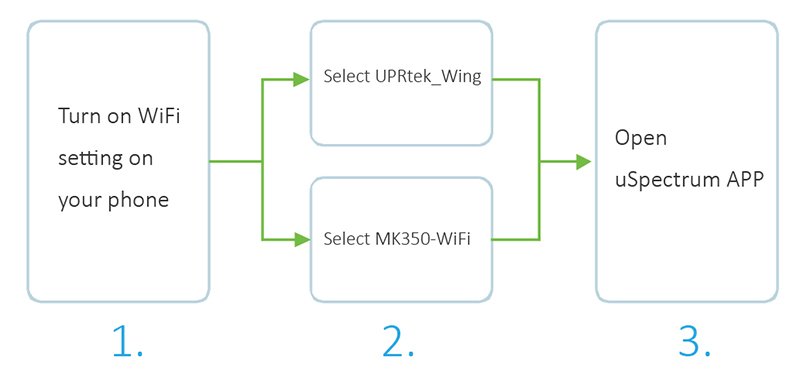 Turn on WiFi setting on your phone.
Select UPRtek_Wing or MK350-WiFi for internet connection.
Open the downloaded uSpectrum APP to complete the connection.
Please go to relatved product to download the uSpectrum APP.
UPRtek offers Wing Wi-Fi wireless remote control card to work with handheld spectrometer to break through environmental constraints and allow you to measure and share data any time and any where.
UPRtek has extensive experience in mobile APP design and development. Designe the uSpectrum APP for UPRtek handheld spectrometer series. It provides App Store and Google Play the mos
【UPRtek Unbox】Wing WiFi Card Connection_EN
Wing WiFi Card Application