PG200N Thermo-Hygro Cable
Introduction
The Thermo-Hygro Cable is an optional accessory for the PG200N Spectral PAR Meter. It is used to measure Temperature and Humidity. 
Sensor
Measurement Range
1. 0℃ to 80℃(Temperature)
2. 0 to 100% RH(Relative Humidity)
Temperature Accuracy
±0.5℃ (0℃ to 60℃)
±0.8℃ (60℃ to 80℃)
Relative Humidity Accuracy
±5% RH (0 to 90% RH)
±8% RH (90 to 100% RH)
Resolution
0.1℃
0.1% RH
Capture Function
One time / Continuous
Measurement Metrics
Temperature(℃)
Relative Humidity(% RH)
System
Length
3M
Weight
160 g ± 5 g
Waterproofing
IP65 (for sensor only - not cable)
Operating Temperature/Humidity
'0℃ to 80℃ - relative humidity 100% or less without condensation
(for cable only - not PG200N)

Getting conditions right for an indoor plant factory
Indoor farmers go to great lengths to ensure the conditions in their indoor enclosures are regulated properly. Plants can tolerate moderate changes in ambient  conditions, but an enclosed plant factory is susceptible to significant environmental swings.
There is an interplay of light, humidity, temperature and plant metabolism that changes the dynamics in a greenhouse.  If conditions are not measured and regulated, plants will not be comfortable, nor will they be healthy.
Interplay of Light, Humidity and Temperature.
As you turn on your grow lights, humidity will rise quickly in an enclosure as photosynthetic metabolism is triggered (ie. Plants sweat – transpire).   If you reach the water vapor saturation limit in the air, moisture has no where to go and remains on the plant, and that's not good (i.e. mold and fungus).
Outdoor temperatures will also affect indoor enclosure temperatures. In short, temperatures that are too high or too low will decrease photosynthetic activity.  Temperatures also affect the vapor saturation point in the air, which complicates the humidity factor.
Indoor farmers use adjustable air conditioners, heating mats, heaters, tubs of water, ventilators, and dehumidifiers to attain the right balance between these parameters.  But because conditions are always changing, you need to constantly measure and collect the data in order to assess and maintain balance.
Thermo-Hygro Cable captures the data together
The Thermo-Hygro cable attaches to your PG200N chassis and existing detachable light sensor.  This configuration will allow you to capture the 3 parameters together (light, humidity, temp).  Because of the cabled sensors, you can also reach under vertical shelving to gauge the positional temperature directly below the lights.
The portable nature of the handheld PG200N makes measurement convenient, especially for larger warehouse plant factories where micro climates can vary from area to area.
Temperature is captured in Celsius and Humidity is recorded with RH (Relative Humidity)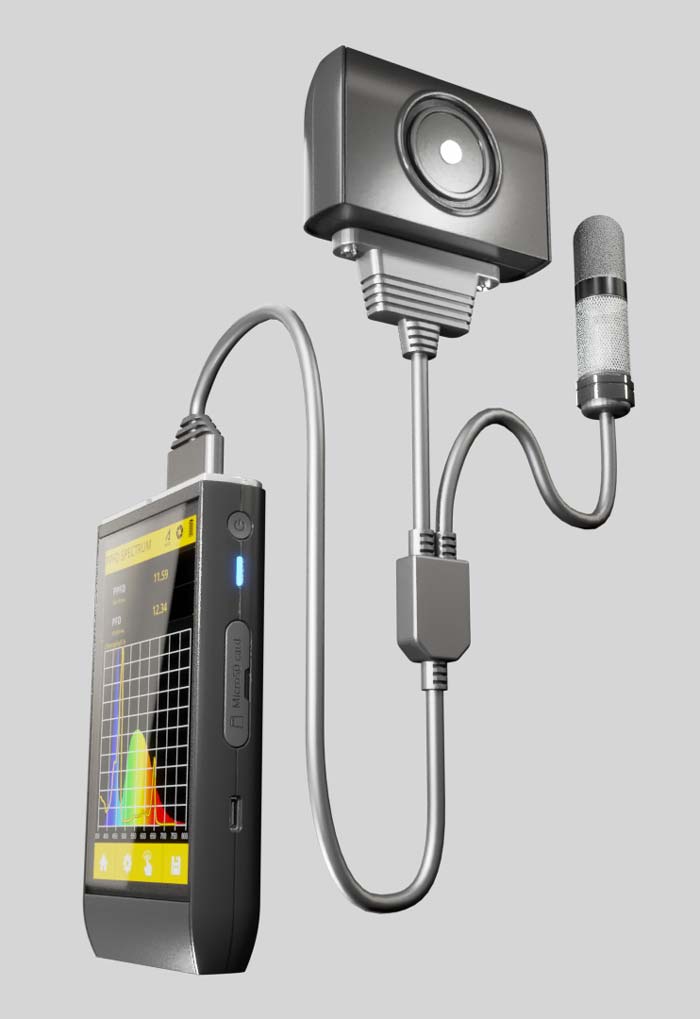 PG200N and Thermo-Hygro Cable
It's about Data Analytics and Recipe
But even with a PAR-Thermo-Hygro meter, constantly measuring and managing your plant factory conditions can be burdensome, season in and season out.
One of most important PG200N features is interval logging.  This means you can attach the PG200N and Thermo-Hygro cable on a tripod to capture and log the 3 data parameters over a period of time.  When you have your data in one place, it's much more efficient than collecting and matching the data from hygrometers, thermostats and clipboards.  It's easier to recall, reduces errors and allows you to perform immediate statistical analysis.
This is important for data analytics, where data can reveal trends to allow you to derive the important "recipes" for plants, saving you from having to "recreate the wheel" every season.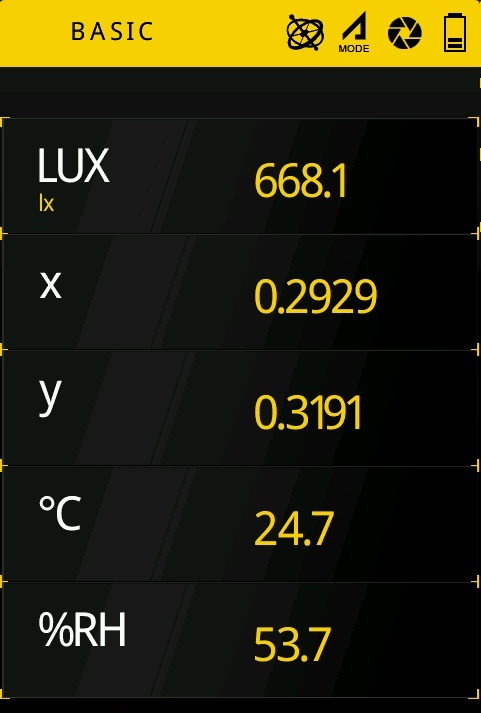 PG200N PAR Meter Basic Mode
The Grow Light Handbook
Everything thing you need to know to get started on Indoor Farming, PAR meters, and Grow Lights  – history, industry, vertical farming, PPFD, types of lights, photosynthesis and more!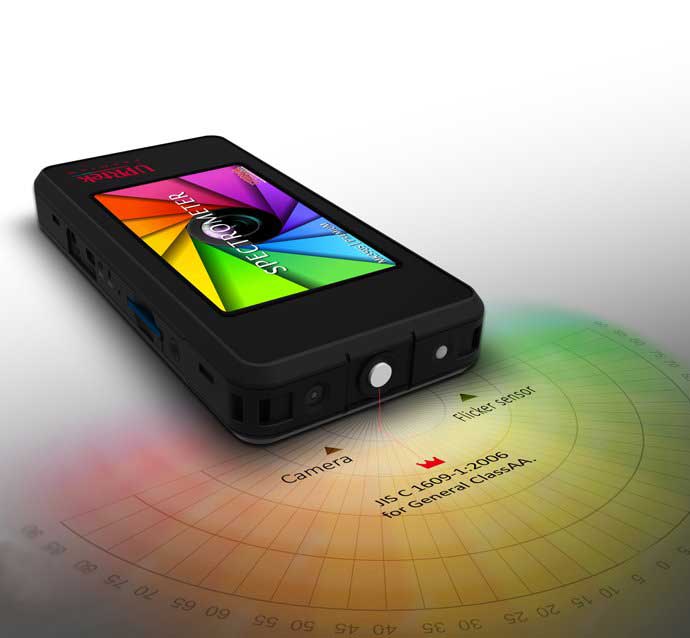 United Power Research and Technology
UPRtek (est. 2010) is a manufacturer of portable, high-precision light measurement instruments; Handheld Spectrometers, PAR meters, Spectroradiometers, Light Calibration Solutions.
UPRtek HQ, R&D and manufacturing are all based out of Taiwan, with Worldwide representation through our certified Global Resellers.
What is a "Spectral" PAR Meter
Valentine's Day is approaching, and you're an anxious indoor rose farmer trying to encourage your buds to bloom in time.
The good news is that researchers have begun to understand the triggering mechanisms for seed germination, flowering, and fruiting, involving grow-light strategies
Now indoor farmers are using this information with "Spectral" PAR meters, measuring grow lights for a light metric PSS (Phytochrome Photostationary State) to trigger photomorphogenesis (i.e., plant transformations caused by light).