LIGHTING MEASUREMENT SYSTEM-HANDHELD SPECTROMETER
The MK350S Advanced has been superseded by the MK350S Premium
Read on about the MK350S Premium, or for any further questions about support and service for predecessor products, please Contact Us.
MK350S ADVANCED
LUX Meter, Spectrum analyzer,PAR Meter,Handheld Light Meters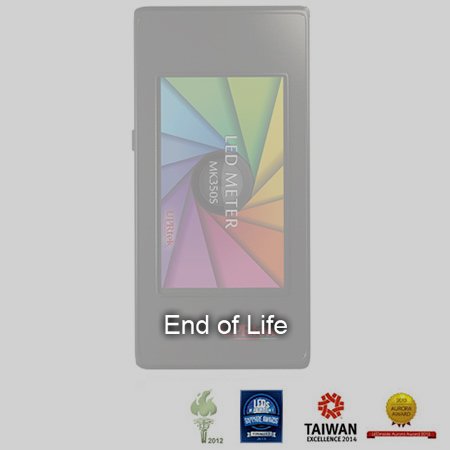 UPRtek MK350S Handheld Spectrometer
Advanced MK350S the 1st handheld Spectrometer cross to muti-industrials. It had more than 40 light measurement units which are CCT, LUX, CRI, CIE1976, CIE1931,PPF, CQS, Duv, LambdaP, S/P ratio, TLCI, GAI… No matter for RD lighting designers, lighting manufactory and quality control, interior light designers, horticulture measurement, cinematographer and health prevention…and so on.MK350S is designed to meet the needs of all users.
The MK350S is also a LUX meter for Human, Quantum Meter, Light Grow Meter and PPF Meter (Photosynthetic Photo Flux) for plants. MK350S can measure PPFD at different range wavelength for horticulture to determine if certain plants are receiving the appropriate amounts of light at the right colors.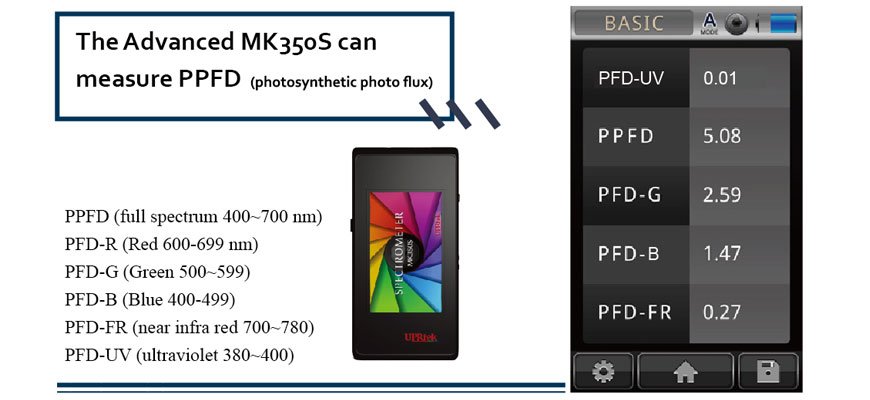 MK350S has 5 lighting basic measuring features. Additional 6 customized lighting application modes to make you lighting measuring job easier.
LUX G – Providing LUX image distribution of the scene
The space design professional can use the visual language to explain the light shape, form and lines of objects which is abstract and illustrate the feeling of lighting level and uniformity.

LED BIN- Rating application mode
Built-in ANSI78.377 and MacAdam Ellipse. Additional BIN customized function is also designed to fulfill specialized LED design field.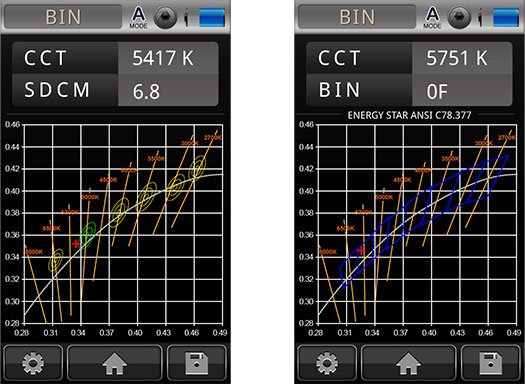 Comparison Mode
Users may measure and compare the light side by side or check against historical data. Plus color management to compare the difference easily.
LOG Mode- Continuous measurement mode
How long and how many data should I measure? What interval of each measurement?
Just setup your needs on MK350S. Feel free and spend your time to enjoying your life!
Quality Control Checker Mode
Customize the units you wish to measure.
Setup the range.
Measure and read the result.
Pass or Fail, Product quality check is easy.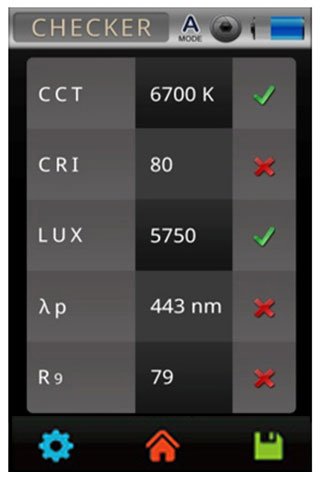 Transmit Mode
Blue light can be found from all kind of lights, such as sunlight, led, TV and computer monitors and etc. Blue light is also referred to HEV light and is under suspicion of causing cell damage in the retina and Age-related Macular Degeneration (AMD). MK350S Transmit function can easily reveal HEV(High-energy visible) light to guard your health.
No need to connect with PC or mobile phone. Standalone operation to measure at any time. Plus WiFi wireless remote control capability by APP platforms (Android / iOS). Create a no boundary line to measure uSpectrum PC software system the best tool for data analysis.
Dragon Image SMPTE 20150714 UPRtek Spectrometer Mobile
UPRtek MK350S Advanced Spectrometer
【UPRtek Unbox】uSpectrum APP – Main Screen and Tool Introduction_EN
【UPRtek Unbox】Wing File Setup – Naming/Search/Delete_EN
【UPRtek Unbox】Wing WiFi Card Connection_EN
【UPRtek Unbox】Tripod Bracket_EN
【UPRtek Unbox】Strap Installation_EN
UPRtek offers Wing Wi-Fi wireless remote control card to work with handheld spectrometer to break through environmental constraints and allow you to measure and share data any time and any where.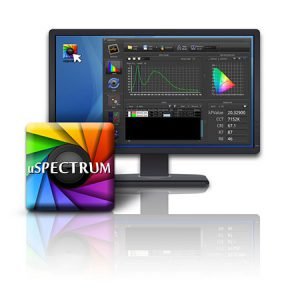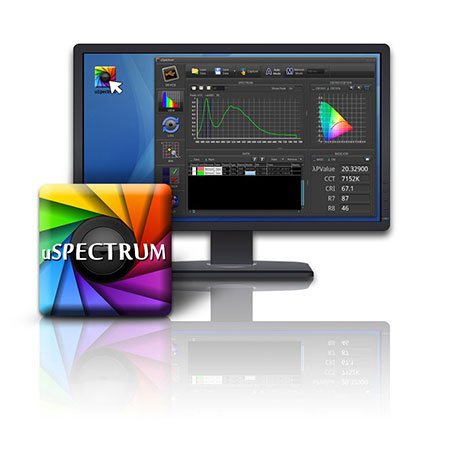 UPRtek design and produce handheld spectrometer not only provides an easier measurement method, but also abundant spectral information which is widely used in optics field. The handheld
UPRtek has extensive experience in mobile APP design and development. Designe the uSpectrum APP for UPRtek handheld spectrometer series. It provides App Store and Google Play the mos
LEDs are everywhere now, so UPRtek handheld spectral measurement devices have become a valuable tool in a wide ranging scope of industry, academics and commerce.  ▸Read On