MK350N Premium is the right fit
Practical, precise and abundant in essential features
The MK350N Premium, our popular mid-range spectrometer, is made for professionals who want top spectrometer performance without the need for specialized niche features.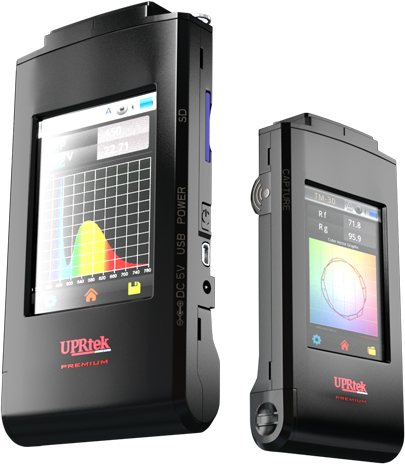 MK350N Premium Spectrometer
Photo by Laurenz Heyman at Unsplash
▸MK350N Premium File Downloads
(click image to download 360 view)
Introduction
Top-end products might seem overkill, but we worry that choosing a more practical option will be a compromise in accuracy and performance.
Not so with the MK350N Premium, our popular mid-range spectrometer, made for professionals who want top spectrometer performance without the need for specialized niche features (e.g. Manufacturing , PAR meter, Lighting Design).
The MK350N Premium is still abundant in essential features, and retains the same high-end technology and accuracy that has become the cornerstone of UPRtek technologies.
CIE 1931/1976
Spectrum Capture

Flicker checker, Blue Light Hazard checker

Compare mode
Connectivity to PC/Mobile,  Data collection and export capabilities
Learn about MK350N Premium in 2 min 45 sec
Specs at-a-glance
Spectrum
Sensor
CMOS Linear Image Sensor
Wavelength Range
380 to780 nm
Wavelength Data Increment
1 nm
Spectral Bandwidth
Approximately 9 nm (Half Bandwidth)
Measurement Range

5 to 100,000 lx

Features
Measuring Capabilities
1. Illuminance(Lux)/Foot Candle(fc)

2. Correlated Color Temperature(CCT)

3. CIE Chromaticity Coordinates
    (1) CIE 1931 x,y Coordinates
    (2) CIE 1976 u',v' Coordinates
    (3) CIE 1931 XYZ Value

4. Delta uv(Duv)

5. Dominant Wavelength(λd)
System
Display

3.5" 320X240 Resistive Touch LCD

Battery Operation

≦ 5 hours / Fully Charged

Dimensions

147.5 x 78 x 24 mm ( H x W x D )

Weight (with Batteries)

255 g ± 10 g

Languages

English / Traditional Chinese / Simplified Chinese / Japanese / Spanish / German / French / Italian / Russian

Data Format

Compatible Excel / JPG
Who uses the MK350N Premium?
The practicality and essential feature-set of the MK350N Premium is "just right" for a wide range of users in LED commerce, in academics & research, and for lighting specialists.
It's used often in LED commerce (by sellers, buyers, agents, distributors), as a portable handheld spectrometer for conducting business at remote locations; exhibitions, offices, showrooms, customer locations.  It's also used by buyers to spot check light quality after arrival of large shipments.
Academics enjoy office-classroom-lab portability, and researchers can take advantage of data collection and data transport connectivity and export capabilities.
Independent lighting specialists see this product as a cost-effective solution to tackle most of their lighting challenges and customer concerns.
Even some manufacturers use this product for basic QA and spot checking
The Technology: Diffraction Grating
Simple colorimeters can only capture a spectrum with 3-color RGB filter and color sensor. The MK350N Premium uses a diffraction grating that is more accurate and discerning when distinguishing colors. Accuracy is paramount when measuring light to meet global measurement standards.
▸Read on the difference between colorimeter and spectrometer
Popular Feature – What you see is what you can store 
Numbers, graphics, comparisons you see on the screen can all be stored. This has proven to be one of our most convenient features. It is the ability to collect all the data you see, screen by screen, for easy recall, evaluation and analysis, back at the office.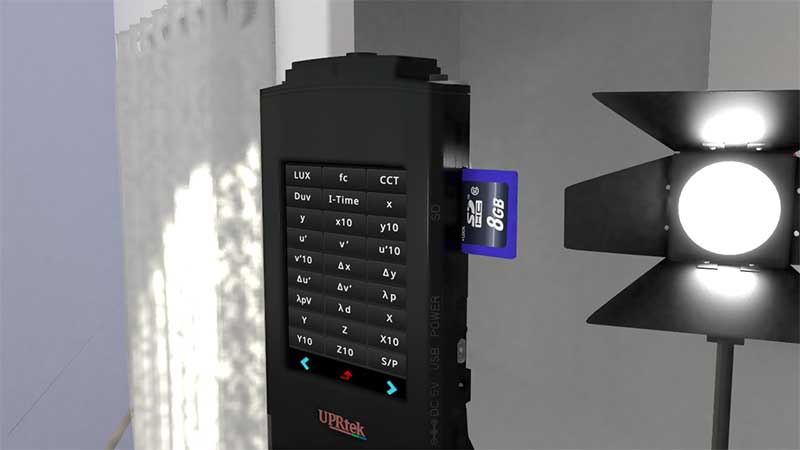 Essential Gear: Flicker and Blue Light Hazard
The deleterious effects of Flicker and Blue Light Hazard are well documented, and subject to scrutiny by standards and government organizations. The MK350N Premium comes with features to evaluate and assess both.
Seamless – Connect, Transport and Export
Our most downloaded files are our uSpectrum Apps and PC software that allows connectivity between the MK350N Premium to the greater digital world (PCs, mobile devices).  Handheld spectrometers are built to be compact and portable.  But when you need a keyboard and full-screen, it's work-saving, time-saving and eye-opening.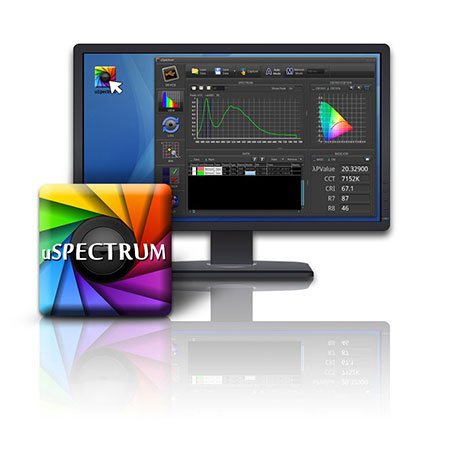 uSpectrum PC Spectrum Software also allows data to be seamlessly transported over USB cable.  The information is data-ready for import by popular software (e.g. Excel).
Practicality without compromise
Don't be misled by MK350N Premium as being a mid-range product.  It's still abundant with essential features and maintains the same high-end accuracy and precision that are the hallmarks of UPRtek technology.  It's satisfying to get good "bang for the buck" and that's what makes it a popular choice.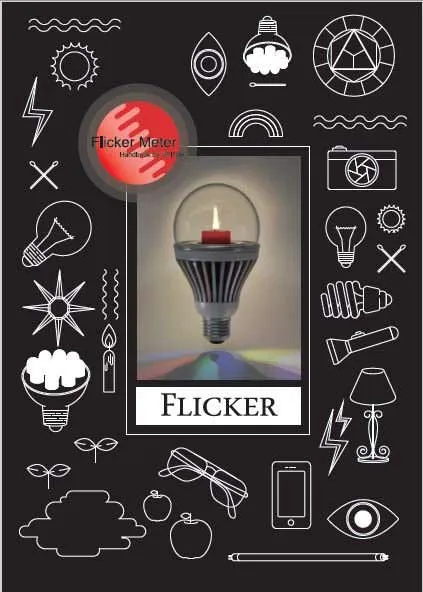 The Flicker Handbook
Everything thing you need to know about Flicker, an insidious, potentially serious lighting artifact impacting visual safety for public places like hospitals, offices, libraries, and more...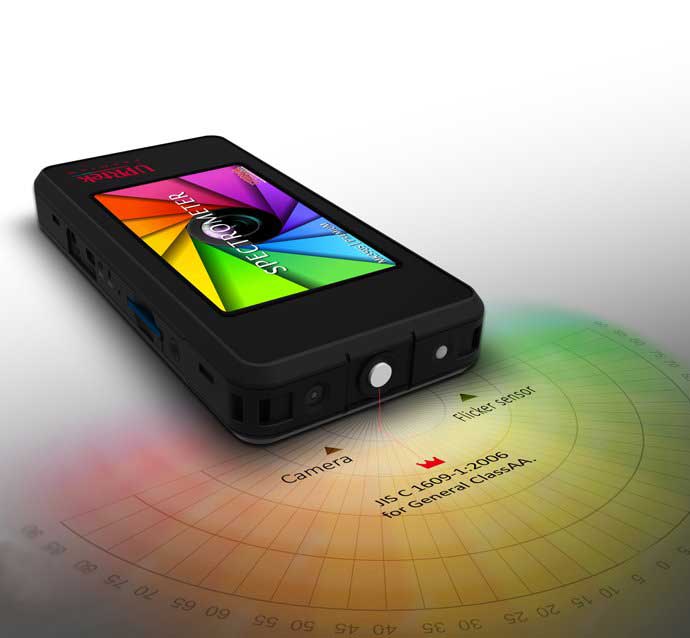 United Power Research and Technology
UPRtek (est. 2010) is a manufacturer of portable, high-precision light measurement instruments; Handheld Spectrometers, PAR meters, Spectroradiometers, Light Calibration Solutions.
UPRtek HQ, R&D and manufacturing are all based out of Taiwan, with Worldwide representation through our certified Global Resellers.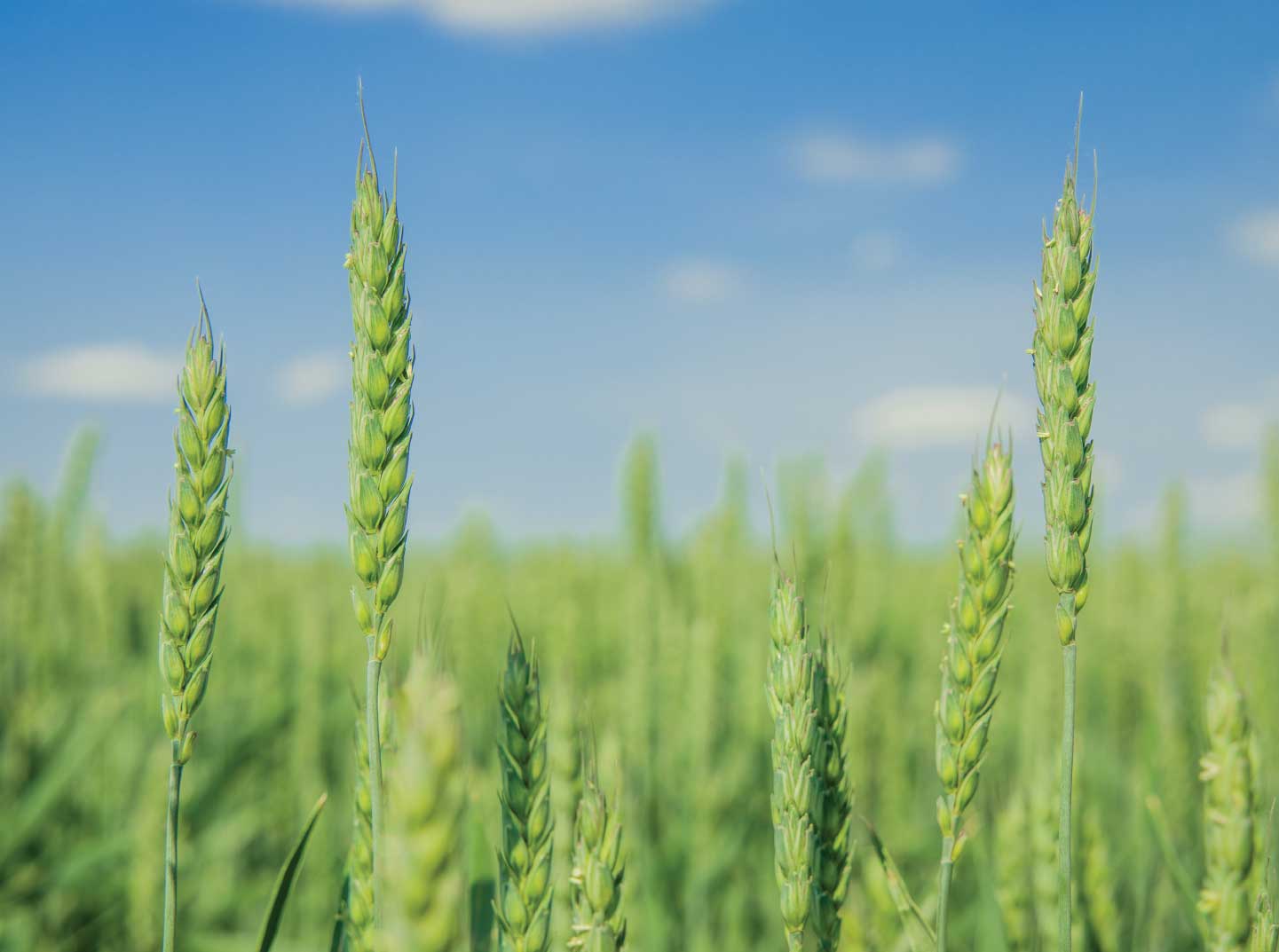 Growers and budding scientists, get up to speed quickly on one of the most essential elements of all life on the planet, The Mighty Chlorophyll Molecule.
Join us and discover more about plant, light and color biomechanics to help you step up and dive deep into this fascinating topic.