HOW TO PUT MY COMPANY LOGO ON USPECTRUM TEST REPORT?
Product Function
Yes, users can use uSpectrum software to place the company logo on the title of the measurement report, please refer below steps to build-it your company logo in the test report.
Step 1.
Please design your logo as 220×70 pixel and save the name as Logo in jpg file.

Step 2.
Copy the file "Logo.jpg" from storage location to the path where the uSpectrum files were installed – usually is installed in "C:\Program Files (x86)\uSpectrum\Logo.jpg".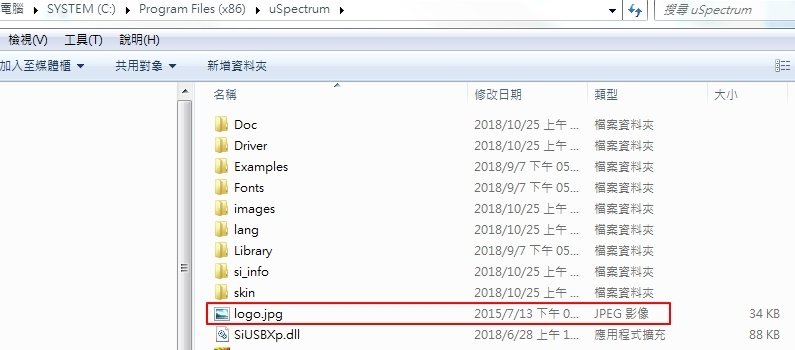 Step 3.
The Logo will show on the upper left corner.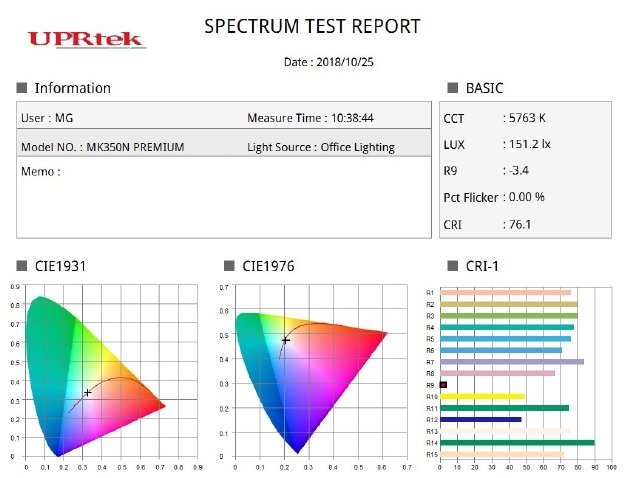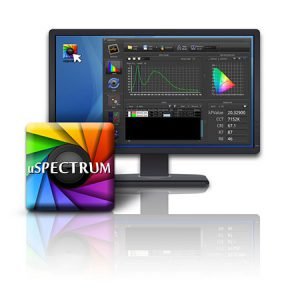 UPRtek design and produce handheld spectrometer not only provides an easier measurement method, but also abundant spectral information which is widely used in optics field. The handheld
SPECTROMETER INSPECTION AND ANALYSIS SOFTWARE | HANDHELD SPECTROMETER SUPPLIER - UPRTEK
UPRtek, since 2010, is one of the prime handheld spectrometer manufacturers and their products are infused with a formula of practicality, mobility, green technology and intelligence. Our handheld spectrometer is lightweight and intuitively designed, users can operate the spectrometer without computers; measurement data can be displayed and viewed immediately on the spectrometer.
Handheld spectrometer's factory certification includes ISO9001 quality management system, and applying ISO14001 environmental management system and IECQ QC 080000 HSPM hazardous materials process management system. IES Progress Report and Red Dot award winning design, conforms to ISO14001, JIS, DIN and meets IECQ standards, UPRtek's handheld spectrometer total solutions are applicable to various industries such as spectrometer software, wireless card, LED meter, LED light tester and wireless card.
UPRtek has been offering customers high quality spectrometer | LED light tester that are infused with a formula of practicality, mobility, green technology and intelligence. Both with advanced technology and 10 years of experience, UPRtek ensures each customer's demands are met. 
View our quality products Handheld Light Meters, Flicker Meter, Color Meter, Compact Spectrometer, Advanced Spectrometer, Spectral PAR Meter, Wireless Control Card, Mobile Spectrum APP, PC Software and feel free to Contact Us.