LED TEST & MEASUREMENT-HANDHELD SPECTROMETERS
The MK350N Plus has been superseded by the MK350N Premium
Read on about the MK350N Premium, or for any further questions about  support and service for predecessor products, please Contact Us.
MK350N PLUS
LUX Meter,Handheld Light Meters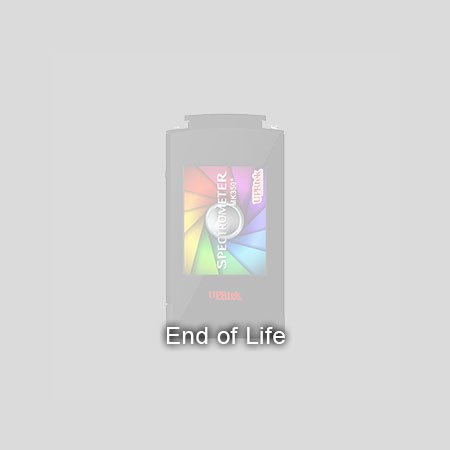 UPRtek MK350N PlusHandheld Spectrometer
MK350N PLUS is the LED meter for LED Manufacturer. It included more than 40 light measurement units such as CCT, CRI, CIE1931/1976, LUX, TLCI and others. Assist you to discover new business opportunities on innovation and green LED technology. It is a Spectrum Analyzer, LED Meter and Flicker Meter for LED manufacture.
All New icon Design and Additional Data Browser Mode which closes to user's need, quick and easy data management.
Flicker is the problem certain lights have, exhibiting a subtle pulsating or strobing effect. Most of the time barely noticeable by the human eye. However, more organizations are paying attention to flicker. Because it is being implicated in triggering a host of health related issues. Such as epilepsy attacks, migraines, fatigue, reduced visual task performance, distraction and visual impairment. MK350N Plus built-in Flicker sensor detector to guard your health.
Build a bridge to 4.0 industry
Save more time. Reduce manufacturing cost.
Efficient USB connectivity up to 16 times.
Efficiency, Speed, Flexibility.
"Free Download" Mobile / Pad APP for iOS and Android platform"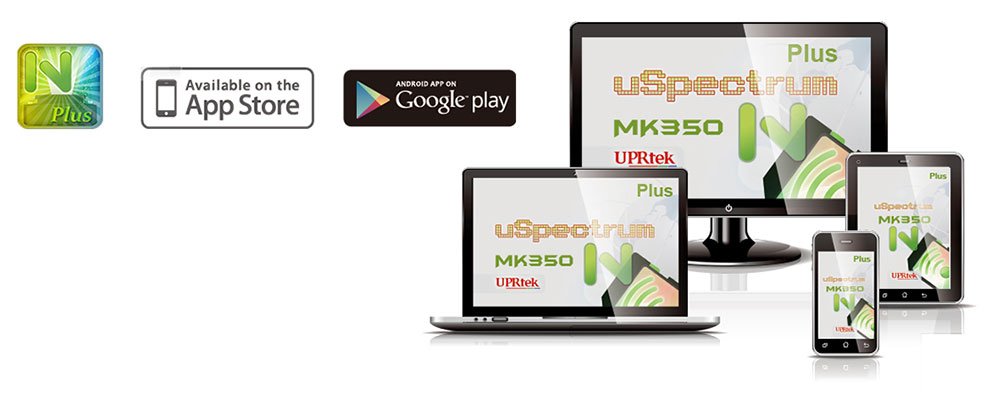 LightPro DN-600SC – TEST With UPRtek Spectrometer
DVTV – Working With Color Meters And Matching Lights
Dragon Image SMPTE 20150714 UPRtek Spectrometer Mobile
UPRtek MK350N Plus Spectrometer (Eng Sub)
【UPRtek Unbox】uSpectrum APP – Main Screen and Tool Introduction_EN
【UPRtek Unbox】Wing File Setup – Naming/Search/Delete_EN
【UPRtek Unbox】Wing WiFi Card Connection_EN
【UPRtek Unbox】Tripod Bracket_EN
【UPRtek Unbox】Strap Installation_EN
UPRtek offers Wing Wi-Fi wireless remote control card to work with handheld spectrometer to break through environmental constraints and allow you to measure and share data any time and any where.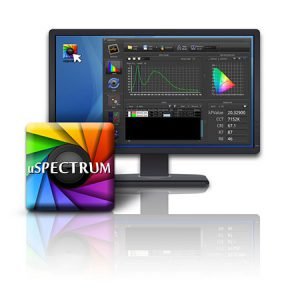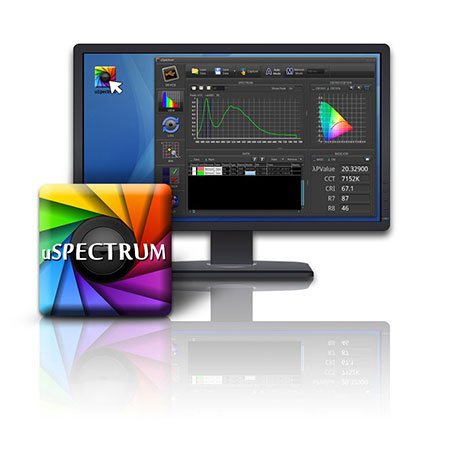 UPRtek design and produce handheld spectrometer not only provides an easier measurement method, but also abundant spectral information which is widely used in optics field. The handheld
UPRtek has extensive experience in mobile APP design and development. Designe the uSpectrum APP for UPRtek handheld spectrometer series. It provides App Store and Google Play the mos
LEDs are everywhere now, so UPRtek handheld spectral measurement devices have become a valuable tool in a wide ranging scope of industry, academics and commerce.  ▸Read On